Nunes Says Trump Never Met Campaign Adviser George Papadopoulos Even Though There's a Photo of Them Together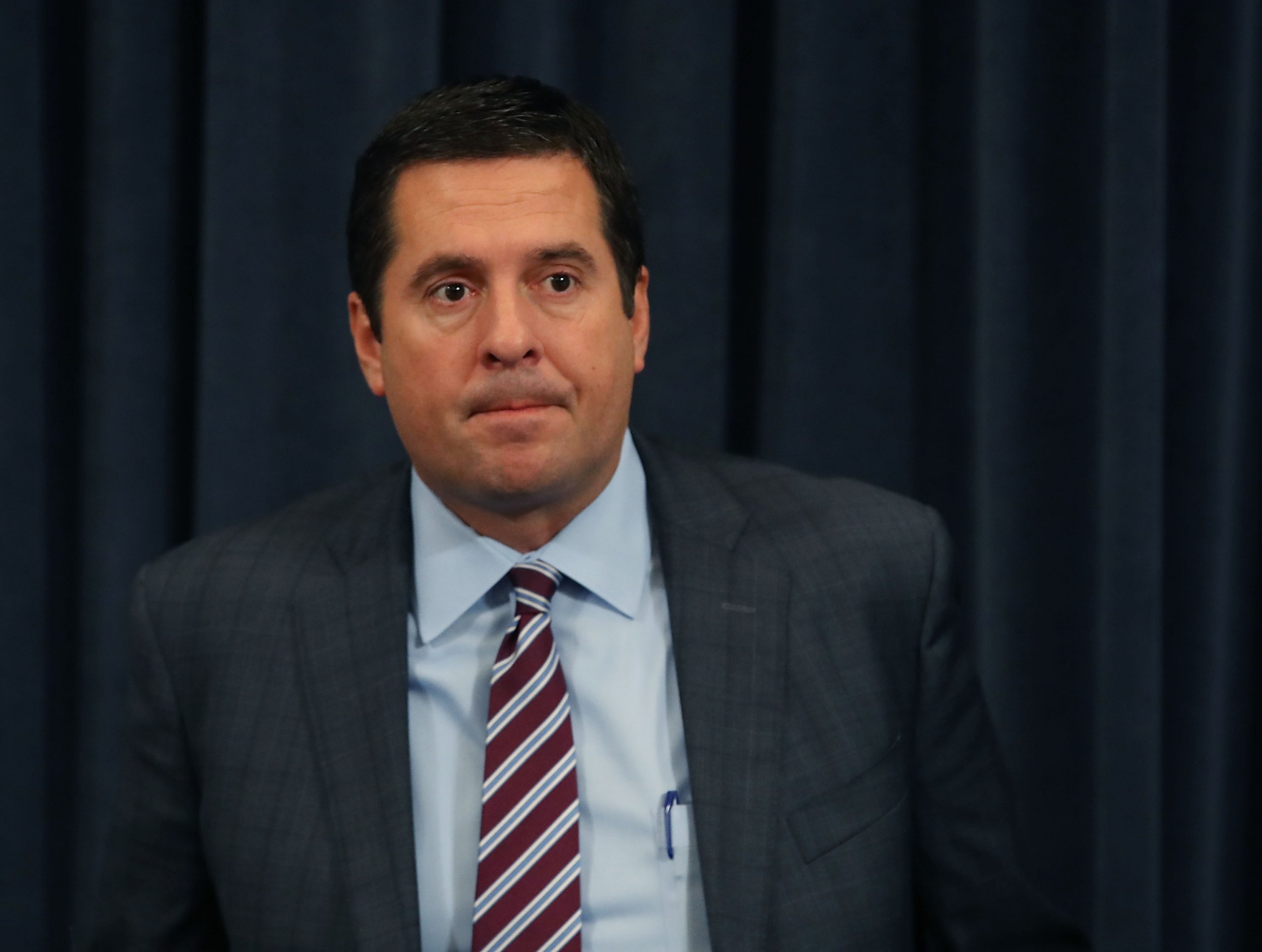 President Donald Trump has praised his former campaign adviser George Papadopoulos, and there is even a photo of the two of them together, but Representative Devin Nunes now claims they never knew each other.
"If Papadopoulos was such a major figure, you had nothing on him, you know, the guy lied," Nunes, whose staff drafted the notorious memo alleging anti-Trump bias with the Justice Department and FBI, said on Fox & Friends Monday morning. "As far as we can tell, Papadopoulos never even knew who – never even had met with the president."
A photo from a March 2016 meeting showed Papadopoulos sitting with Trump, then-Senator Jeff Sessions and other campaign officials.
Trump himself described Papadopoulos as an "excellent guy" when he announced the members of his foreign policy team to The Washington Post, also in March 2016.
Papadopoulos is one of four Trump campaign associates who have been charged in Special Counsel Robert Mueller's investigation into alleged collusion between the campaign and Russia during the 2016 presidential race.
Nunes, a California Republican, questioned the ethics behind using Papadopoulos' booze-fueled statements to a high-ranking Australian diplomat while drinking in a London bar as the apparent basis to start an investigation.
"Look, getting drunk in London and talking to diplomats, saying that you don't like Hillary Clinton – I think it's kind of scary that our intelligence agencies would take that an use it against [an] American citizen," he said.
Papadopoulos reportedly told Australian Ambassador to the United Kingdom Alexander Downer in May 2016 that Russia had potentially damaging information on Democrat Hillary Clinton, according to The New York Times.
The president, known to tune into Fox nearly every day, tweeted Monday: "Representative Devin Nunes, a man of tremendous courage and grit, may someday be recognized as a Great American Hero for what he has exposed and what he has had to endure!"
After Papadopoulos' charge became public in October, Trump called him "young, low-level volunteer" and a "liar."
A long-time backer of the president, Nunes drafted a controversial memo that accused the FBI and Justice Department of bias against Trump in its Russia investigations. The memo, released Friday, claims the two law enforcement agencies acted improperly when obtaining warrants to surveil people affiliated with the Trump campaign.
Nunes Says Trump Never Met Campaign Adviser George Papadopoulos Even Though There's a Photo of Them Together | U.S.