Can Trump Be Arrested or Pardon Himself?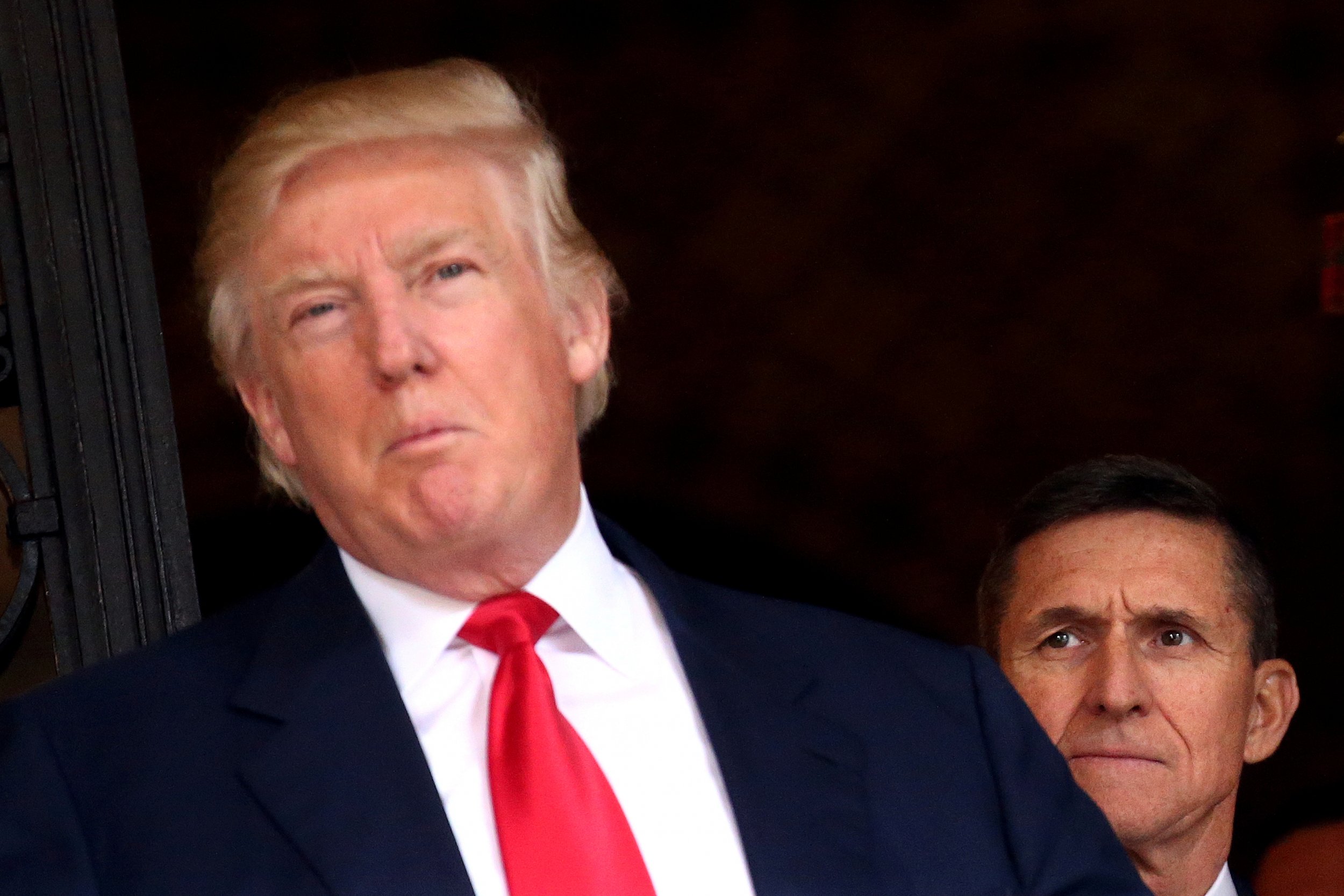 President Donald Trump's power to issue pardons and the question over whether the country's commander in chief can even be arrested reentered the national discussion Friday after former national security adviser and Trump campaign official Michael Flynn pleaded guilty to making false statements to the FBI about his contacts with Russians.
No president has ever pardoned himself, making the legality of such a move uncharted waters for the academic world—and experts have expressed different opinions on whether Trump's U.S. Constitution–mandated pardon powers apply to himself.
At face value, the Constitution does allow a president to pardon anyone.
"He could write his pardon down on a napkin and sign it—that would be a pardon," Rock Valley College political science professor P.S. Ruckman told Bloomberg in October.
Trump has long denied his campaign had any involvement with Russia last year, but Flynn is reportedly set to testify that then-Republican candidate Trump told him to contact the Russians, according to ABC News.
So if special counsel Robert Mueller charges Trump and the president pardons himself, that still doesn't fully protect him, because the Constitution only allows pardons "except in Cases of Impeachment."
Meaning Trump can't pardon his way out of the political process of being removed from office by Congress. Impeachment was included in the Constitution in part to avoid the possibility of multiple law enforcement entities charging a sitting president with crimes unrelated to his conduct in office.
"When it comes to the president, some think it would be odd for some state prosecutor to bring a charge against the president and have him sitting in jail," University of Virginia Miller Center professor Saikrishna Prakash told Newsweek in May.
Trump does possess the benefit of Republicans maintaining majorities in both congressional chambers, but pardoning himself could equate to a political mess for a GOP potentially defending an executive who's hoping to scurry away from federal criminal charges.
Still, whether Trump could even be arrested, charged or indicted is a sensitive and debated topic. A former member of special counsel Ken Starr's probe, Brett Kavanaugh told The New York Times that it's "debatable" if the Constitution "allows indictment of a sitting president."
Kavanaugh, who was part of a team that set in motion President Bill Clinton's impeachment, also added the best way to charge a president with a crime is the impeachment process.