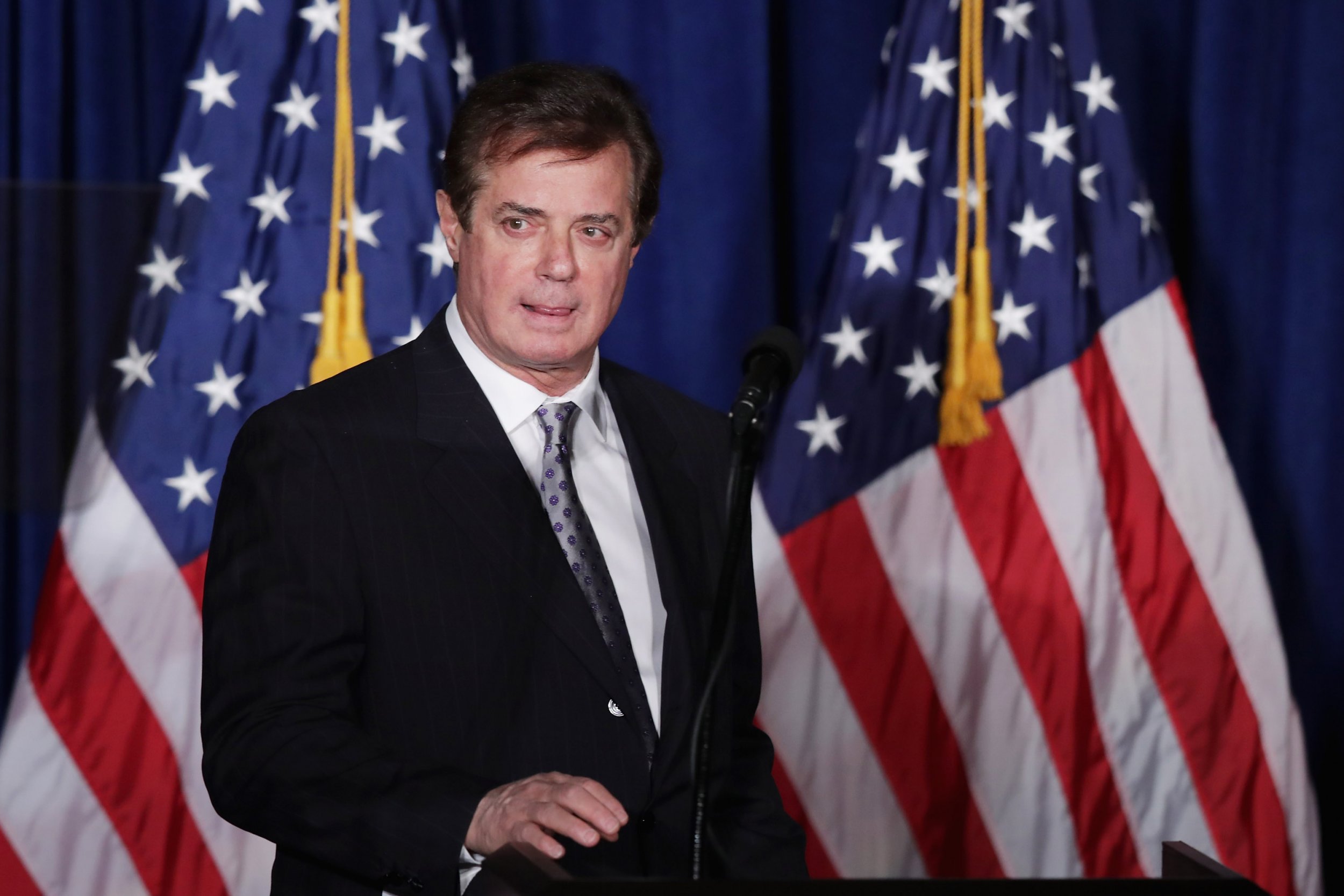 President Donald Trump doesn't need to wait for Paul Manafort and his ally Rick Gates to be convicted if he wants to pardon his onetime campaign aides.
Special Counsel Robert Mueller's indictment accuses Manafort and Gates of money laundering, conspiracy against the United States, failure to file bank reports and other alleged crimes related to a $75 million string of foreign financial ties. The indictment says Manafort's alleged schemes started more than a decade ago and stretched through the time he worked with Trump, first as an adviser and then as his campaign manager for three months last summer.
The indictment is likely just the first step in a longer legal fight Mueller has planned while investigating the Trump campaign's suspected Russian collusion. But the Constitution gives the president sweeping authority to excuse federal offenses, even before a person has been convicted or served time.
President Gerald Ford notoriously used that power to pardon Richard Nixon for Watergate, even though Nixon had not faced charges for the scandal that brought down his presidency. In that sense, the pardon was preemptive.
More recently, Trump issued his first presidential pardon for Joe Arpaio, the former sheriff in Arizona who was found guilty of contempt of court, stemming from his policy of detaining people based solely on their immigration status. As Arpaio was awaiting sentencing, Trump pardoned the campaign supporter. Arpaio's attorneys are now using Trump's pardon as justification for having the entire conviction scrubbed from Arpaio's record.
The Arpaio pardon raised speculation that Trump was sending an early message to his campaign staff that he would help them dodge Mueller's potential charges. Now that the first charges have come, there is nothing standing in Trump's way.
While Trump's pardon of the two men could easily be issued, the situation would be so controversial—a sitting president pardoning his own campaign workers—that intense pushback would be inevitable.
The only limit on the president's pardoning power is that he cannot issue pardons for matters related to his potential impeachment. Since Mueller is still digging into the Trump campaign's suspected Russia ties, a pardon could set off immediate alarm bells with Congress, which could begin impeachment proceedings to thwart Trump. That's to say nothing of the legal challenges a Trump pardon would certainly set off.
The president has the ability to pardon federal offenses, but not state charges. Mueller's indictment ties Manafort and Gates' money trail to lavish purchases in New York, Florida, California, Virginia and South Carolina. The attorneys general in any of the those states could continue pursuing Manafort and Gates on local charges even if Trump got his way with a pardon.