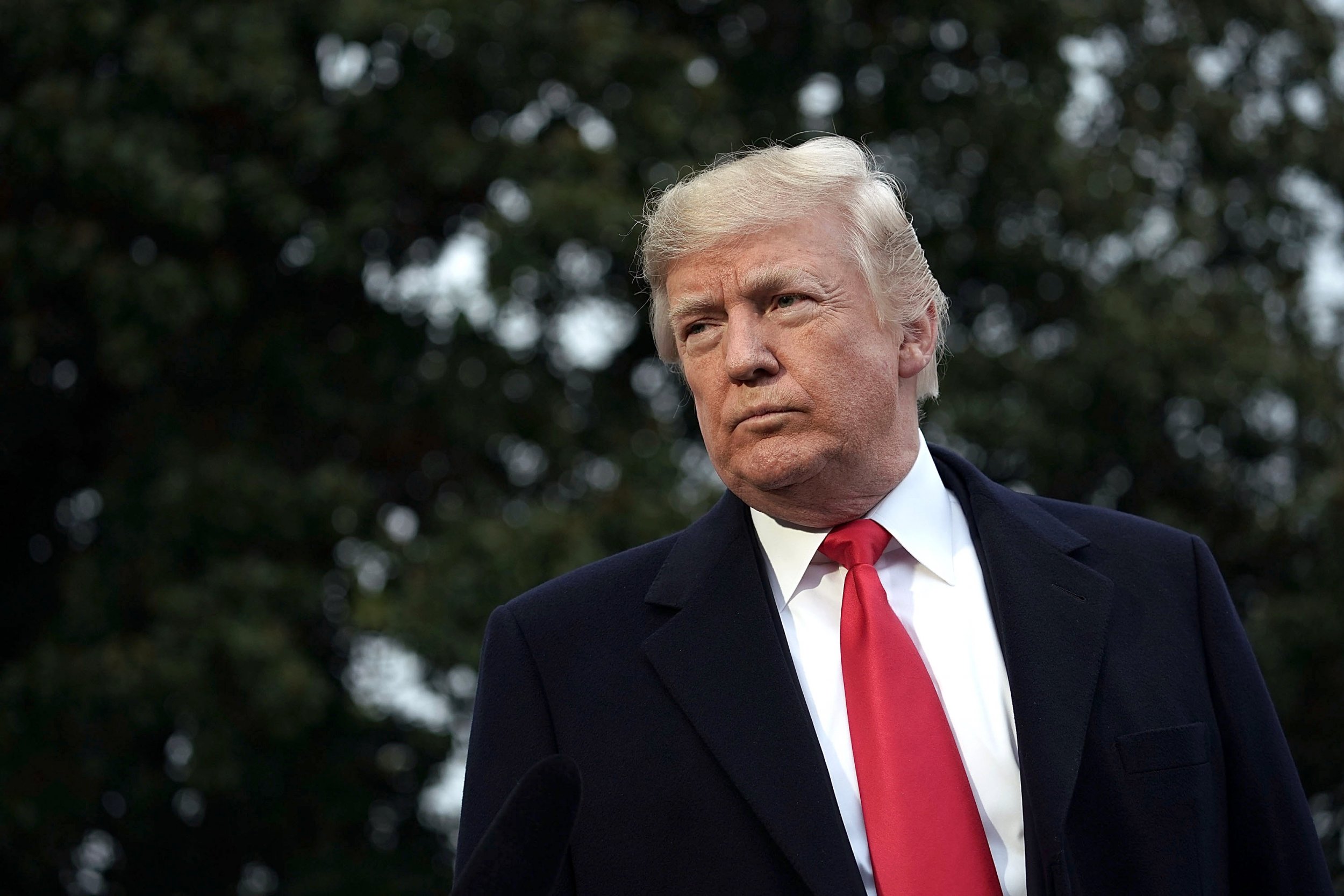 President Donald Trump hinted Friday at the possibility of pardoning former national security adviser Michael Flynn, who pleaded guilty to lying to FBI agents. Trump made the comments ahead of his visit to the FBI academy.
The office of special counsel Robert Mueller, who is leading the investigation into Russian meddling in the 2016 presidential election and possible coordination with the Trump campaign, announced the charge against Flynn on December 1. Flynn admitted to lying about contacts he had with a former Russian ambassador to the U.S. Mueller's team had previously announced charges against three other members of the Trump campaign.
Related: No president has pardoned himself, but governors have
Asked on Friday about pardoning Flynn, Trump told the reporters, "I don't want to talk about pardons for Michael Flynn yet. We'll see what happens. Let's see."
Earlier in his questioning by reporters, Trump had said there is "absolutely no collusion…. Everybody knows it. That was a Democrat hoax. It was an excuse for losing the election."
Trump's comments seemed to go beyond what White House press secretary Sarah Huckabee Sanders has said about a possible Flynn pardon. During the White House daily press briefing on December 5, Sanders responded to a question on the idea: "I'm not aware that has come up or any process or decision on that front…. I haven't asked the president whether or not he would do that."
She added, "Before we start discussing the pardons for individuals, we should see what happens in specific cases too…. I don't feel that it's necessary until you get further down the road and determine whether or not that's even something needed."
The Washington Post reported in July that Trump had asked advisers about his pardon authority, including whether he could issue a self-pardon. (No president has ever granted clemency to himself, but governors have.) The day after that report, Trump tweeted, "While all agree the U.S. President has the complete power to pardon, why think of that when only crime so far is LEAKS against us. FAKE NEWS."
Analysts have speculated that Trump's controversial pardoning of former Arizona Sheriff Joe Arpaio in August was a message to his associates who might face charges in the Russia probe—that he could pardon them too.