Trump Pardons Former Army Lieutenant Sentenced to Prison for Murdering Suspected Al-Qaeda Prisoner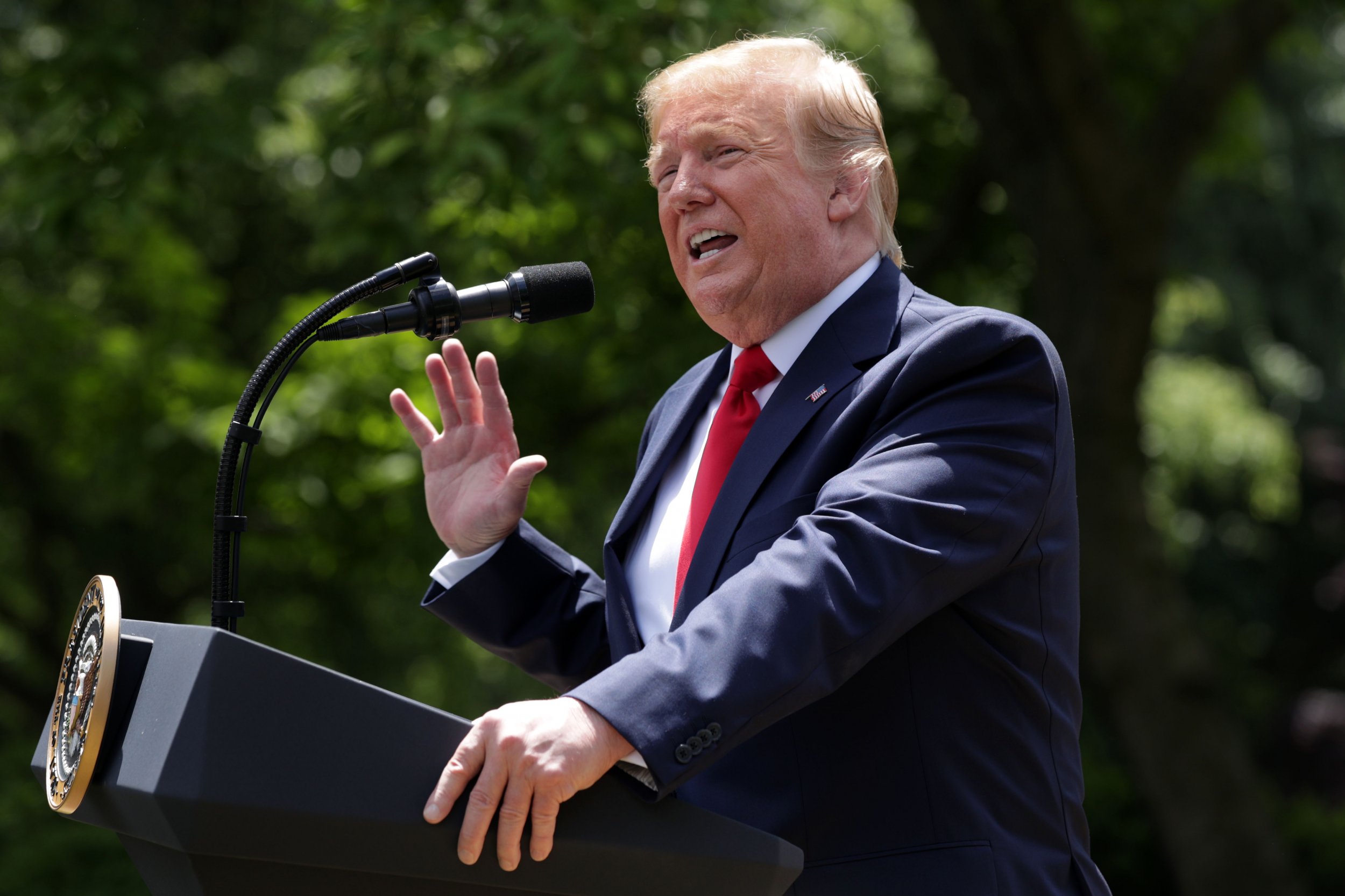 President Donald Trump on Monday signed an order granting a full pardon to a former Army first lieutenant, who was convicted of killing an Iraqi Al-Qaeda prisoner roughly a decade ago.
The White House announced earlier today in a statement that Trump signed an executive grant of clemency for former Army First Lieutenant Michael Behenna from Oklahoma after he was sentenced in 2009 to 25 years in prison by a military court "for unpremeditated murder in a combat zone."
After the judgment, made approximately a decade ago, the "U.S. Army's highest appellate court noted concern about how the trial court had handled Behenna's claim of self-defense," the statement read, adding that "the Army Clemency and Parole Board reduced his sentence to 15 years and paroled him as soon as he was eligible in 2004, just five years into his sentence."
Behenna, who was greeted by dozens of Patriot Guard motorcycle riders upon his release, has received widespread support from military officials, Oklahoma-elected officials and the public.
"Thirty-seven generals and admirals, along with a former Inspector General of the Department of Defense, signed a brief in support of Mr. Behenna's self-defense claim," the statement said. "Numerous members of the Oklahoma congressional delegation, Oklahoma's then-Governor Mary Fallin, and current Oklahoma Attorney General Mike Hunter have also expressed support for Mr. Behenna."
Behenna "was a model prisoner" while serving time in prison, the statement added, noting that the president took all these factors into consideration into account when deciding to grant him a full pardon. Before the pardon, the ex-U.S. soldier would not have received parole until 2024.
"I commend President Trump's decision to grant a full pardon for Mr. Behenna," Hunter said in a statement emailed to Newsweek on Monday evening. "Mr. Behenna served his country with distinction, honor and sacrifice. He has admitted to his mistakes, has learned from them and deserves to move on from this incident without living under its cloud for the rest of his life. My hope is that Michael and the rest of his family can rest easy this evening knowing they can put this tragic situation behind them."
"Again, I applaud President Trump and his team for acting on Mr. Behenna's case and giving him back the freedoms he deserves," he added.
The decision comes weeks after Hunter renewed his request for Trump to pardon Behenna, after first appealing last February. Hunter has previously expressed his belief that prosecutors failed to provide evidence to the court that supported Behenna's self-defense claims, according to Army Times.
In 2008, Behenna, then 24, killed a suspected al-Qaeda operative who possibly assisted in orchestrating an explosion north of Baghdad a month earlier that resulted in the deaths of at least two of his comrades, according to The Washington Post. While transporting the suspect, named Ali Mansur, back to his village to be freed after the military failed to find evidence to tie him to the bombing, Behenna interrogated him again. During the incident, Behenna claimed Mansur made a grab for his gun, which prompted him to shoot the prisoner in the chest.
Behenna left Mansur's body at the scene and returned to base. Behenna was charged with murder when Mansur's body was found by Iraqi authorities the next day.
This story was updated to include comments from Oklahoma Attorney General Mike Hunter.