Trump Pardons Jared Kushner's Father, Paul Manafort, Roger Stone and 23 Others
President Donald Trump issued another series of pardons and commutations on Wednesday, including full pardons for Charles Kushner, the father of Trump's son-in-law, Jared Kushner. Former Trump adviser Roger Stone and Trump's former campaign manager Paul Manafort, both of whom were sentenced in relation to the investigation into meddling into the 2016 election, were also granted pardons. Clemency was also granted to 23 other individuals, according to a statement from the White House.
Charles Kushner pleaded guilty in 2004 to 18 counts of tax evasion, witness tampering and making illegal campaign donations. Charles Kushner also admitted to hiring videotaping an encounter between his brother-in-law William Schulder and a sex worker in 2003. Schulder was working with federal investigators on a case regarding illegal campaign contributions on Charles Kushner's part.
Former New Jersey Governor Chris Christie said that Charles Kushner's crime was "one of the most loathsome, disgusting crimes that I prosecuted when I was U.S. Attorney" during a January 2019 interview with PBS.
Trump granted Charles Kushner a full pardon, citing his devotion to "important philanthropic organizations and causes."
"This record of reform and charity overshadows Mr. Kushner's conviction and 2 year sentence for preparing false tax returns, witness retaliation, and making false statements to the [Federal Election Commission]," the White House said.
Newsweek reached out to Christie for comment.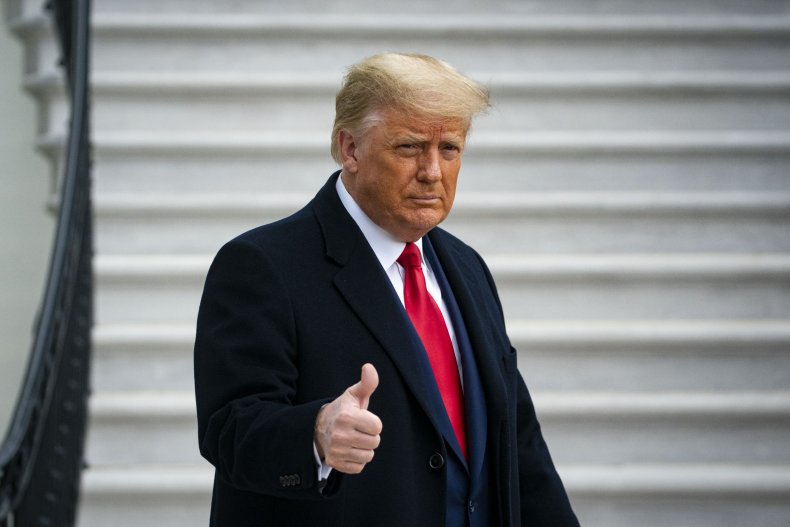 Stone, who was sentenced to 40 months in prison in 2020 for his role in the Russian election meddling investigation, was granted a "full and unconditional pardon" by Trump.
"Pardoning him will help to right the injustices he faced at the hands of the Mueller investigation," the White House statement read.
In a post-pardon interview with Fox News host Tucker Carlson on Wednesday, Stone expressed his appreciation to Trump.
"My hat is off to the president, the greatest president since Abraham Lincoln, who had the courage to correct this injustice," Stone said.
Newsweek reached out to Stone for further comment.
Manafort received a "full and complete" pardon from Trump after approximately 2 years in prison on a charge of witness tampering. Manafort was released in May to home confinement. According to the statement, Manafort's prison time included "a stretch of time in solitary confinement—treatment worse than what many of the most violent criminals receive."
"As Mr. Manafort's trial judge observed, prior to the Special Counsel investigation," the statement read, "Mr. Manafort had led an 'otherwise blameless life.'"
Manafort thanked Trump on Twitter Wednesday night. Mr. President, my family & I humbly thank you for the Presidential Pardon you bestowed on me," Manafort wrote. "Words cannot fully convey how grateful we are."
Manafort was charged in New York in March 2019 with state-level felonies, including mortgage fraud. However, those charges were dismissed by a New York State Supreme Court judge in December 2019, ruling that Manafort's state crimes were included in his federal sentence.