The U.S. Is Now the Only Country Not in the Paris Climate Agreement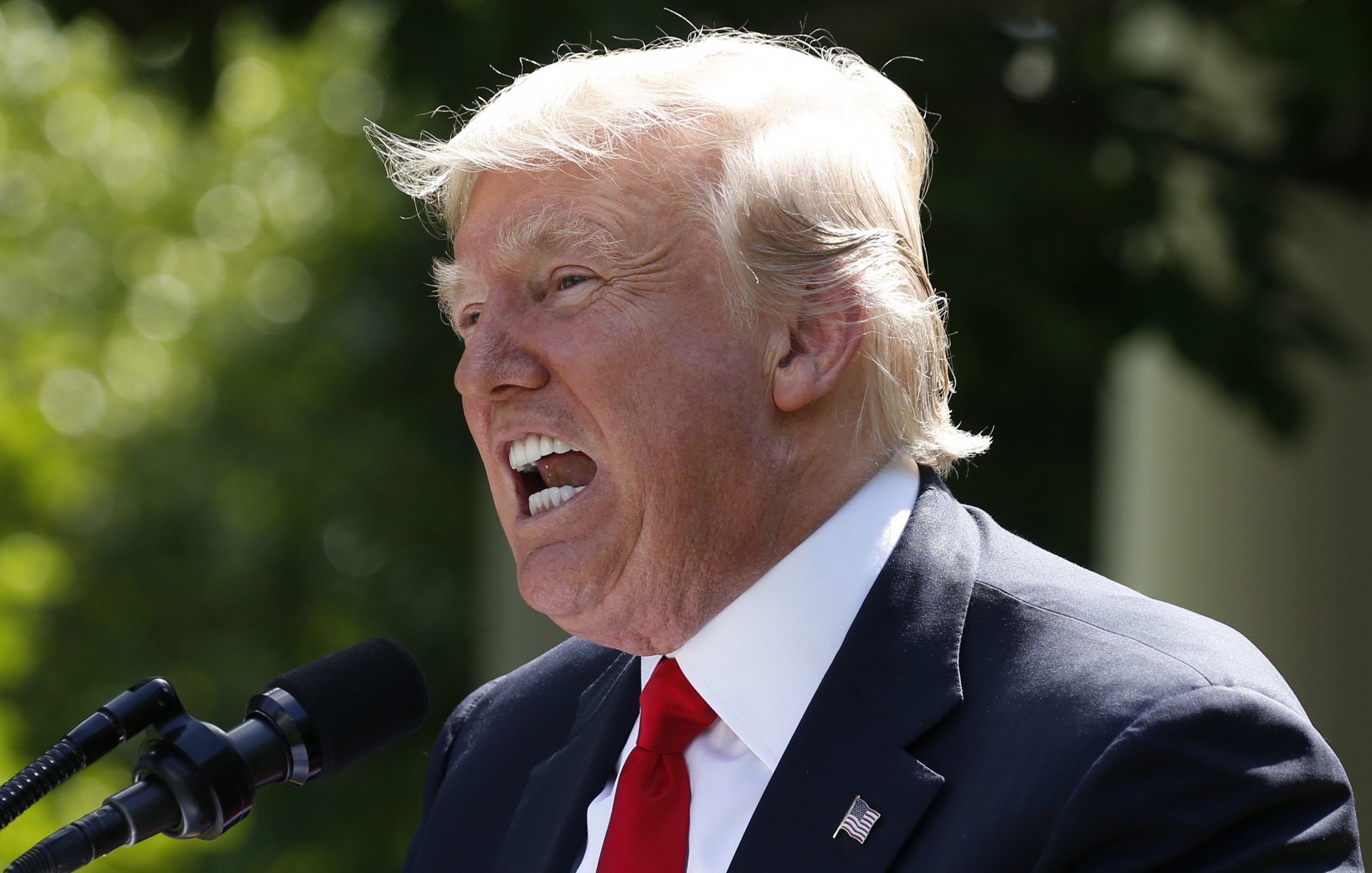 And then there was one.
With news that Syria—a nation embroiled in a deadly civil war—will sign on to the Paris climate agreement, the United States now stands as the only country refusing to join the rest of the world in combating climate change.
Syria announced its decision on Tuesday at the U.N. global climate talks in Bonn, Germany. This comes a month after Nicaragua changed course and agreed to sign the climate pact.
The Paris climate agreement aims to prevent global temperatures from rising 2 degrees Celcius above preindustrial levels, in an effort to prevent the worst effects of climate change. To do so, the world must aim to have net zero greenhouse gas emissions by the year 2050.
The agreement was approved in 2015 by nearly 200 countries, including the United States. But President Donald Trump made good on his campaign promise to take the United States out of the agreement six months after taking office.
"The Paris accord will undermine our economy," and it "puts us at a permanent disadvantage," Trump said during his announcement in June at the White House Rose Garden.
"We're on the right side of history," he added.
Talks of bringing the U.S. back into the fold circulated late in the summer, as the U.S. vied to "renegotiate" the agreement to weaken its restrictions on fossil fuel extraction. But so far, policy analysts and environmental experts are doubtful Trump will renege on his decision to pull the U.S. out of the Paris climate agreement.
Per the request of global powers like the United States, the Paris climate agreement allows each nation to set its own course as to how it will reduce its carbon and greenhouse gas emissions.
The U.N. Framework Convention on Climate Change in Bonn runs until November 17. Technically, the U.S. can't leave the pact until November 4, 2020, the day after the next presidential election.