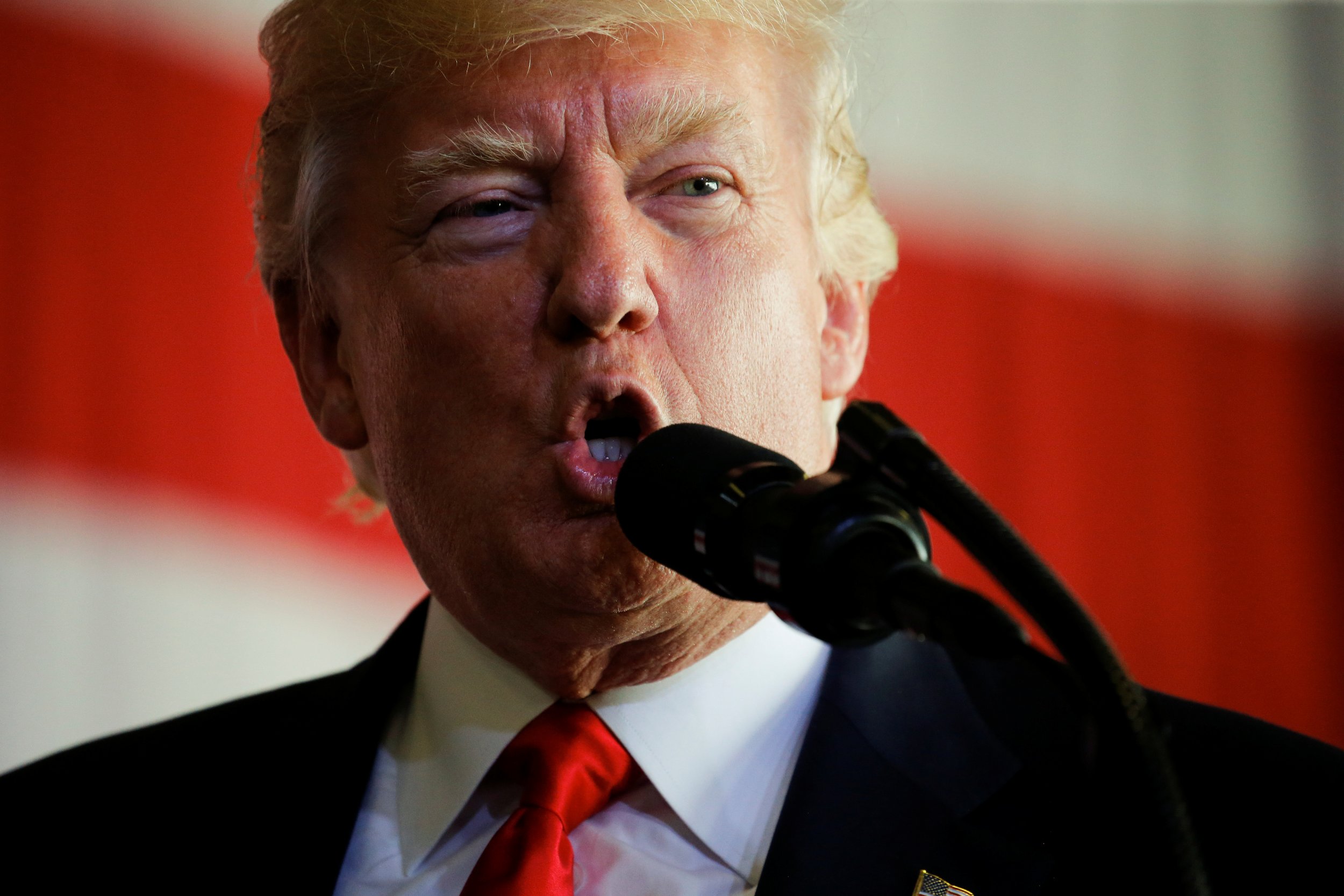 Updated | The head of the United Nations on Tuesday warned President Donald Trump about the potential ramifications of pulling out of the landmark Paris climate deal, just as reports surfaced the U.S. leader was planning to do just that.
Rival countries such as Russia or China would fill the leadership void left by the U.S., warned Secretary-General António Guterres at a New York event.
"If one country decides to leave a void, I can guarantee someone else will occupy it," Guterres said, according to the Hill. "The message is simple: The sustainability train has left the station. Get on the train or get left behind."
Meanwhile, the news outlet Axios dropped the report Tuesday saying Trump had decided to pull out of the United Nations accord aimed at fighting climate change—one that nearly every country signed onto. Nicaragua and Syria are the only other nations that opted not to support the deal that's also seen as one of former President Barack Obama's most important achievements.
Soon after that report, Trump tweeted, "I will be announcing my decision on the Paris Accord over the next few days. MAKE AMERICA GREAT AGAIN!"
Axios reported that the Trump administration was working on deciding if it would go through the process of a formal withdrawal that could take years, or if it would simply pull out of the U.N.'s climate change treaty, which would hasten the process but be "more extreme."
The New York Times reported this week that advisers were in a "tug of war" trying to influence Trump on the decision about the Paris agreement. The president has seemingly long been skeptical of the science behind climate change, something the vast majority of the scientific community agrees on.
White House Press Secretary Sean Spicer declined Tuesday to say if Trump believes in man-made climate change, claiming they had never talked about the subject.
But a tweet from Trump in 2012 claimed climate change was a big hoax "created by and for the Chinese in order to make U.S. manufacturing non-competitive." He also tweeted in 2014 that the "very expensive GLOBAL WARMING bullshit has got to stop."
This article was updated to include a tweet from President Trump indicating he planned to soon announce his decision on the Paris climate agreement.