Trump Opts Out of Passover Seder for Second Year in a Row
President Donald Trump opted out of participating in a White House Seder to celebrate the Jewish holiday of Passover for the second year in a row.
The president broke with tradition set by his predecessor, Barack Obama, who hosted a Seder in the White House for all eight years of his presidency.
Last year, the White House did hold a last-minute event for Jewish staff but the president and his Jewish daughter and son-in-law did not attend. This year, it appears that the White House will forego the celebration of the Jewish escape from Egypt altogether. The White House did not respond to multiple requests for comment.
Trump did issue a video message celebrating both Easter and Passover Friday, saying that "during the sacred holiday of Passover, Jewish families around the world give thanks to God for liberating the Jewish people from bondage in Egypt and delivering them to the promised land of Israel." and that "at this holy time of the year families across our nation gather in homes, churches and synagogues to light candles and to praise God."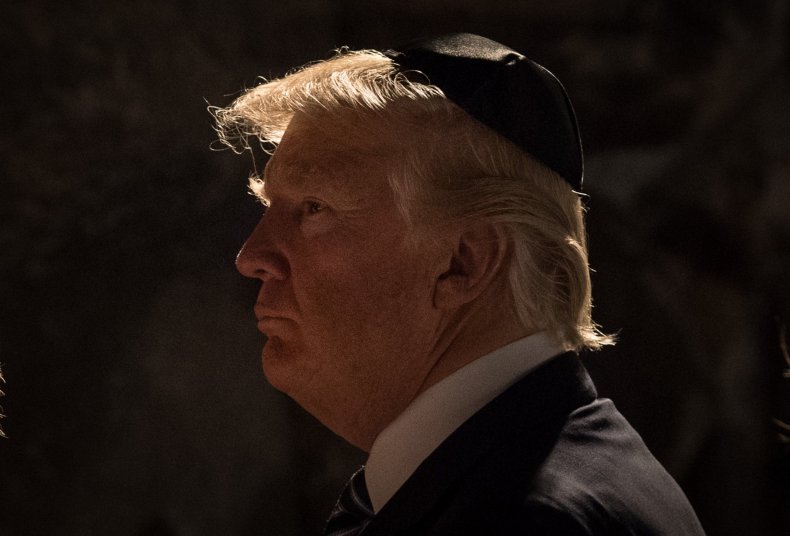 The president opted to spend the holiday weekend at his Mar-a-Lago golf club in Florida, where he will celebrate Easter with his family before returning to Washington D.C. on Monday to participate in the annual White House Easter egg roll.
Trump, who has Jewish grandchildren, has come under fire for a number of incidents involving anti-semitism and the Jewish people.
The president has been slow to disavow anti-semitic hate groups like the KKK and the Charlottesville white nationalist marchers, and retweeted a story from a website that regularly posts anti-semitic articles. In July 2016, the president tweeted an image of a six-pointed star next to Hillary Clinton with money in the background.
The White House made no reference to Jewish people or anti-Semitism on National Holocaust Remembrance Day in 2017, and limited its 2017 Hanukkah party from 1,700 to about 300 guests, opting not to invite any Congressional Democrats.
The president also faced controversy after spending just 30 minutes at the Yad Vashem Holocaust memorial museum in Israel. Critics also said his message in the guest book was light hearted and pithy. "It is a great honor to be here with all of my friends,'' he wrote. "So amazing and will NEVER FORGET!" In the past politicians have opted for longer, reflective messages.
While the president did move the American embassy in Israel from Tel Aviv to the holy city of Jerusalem, many argue that the move pleased his large Evangelical base more than his Jewish base. Fundamental Christians believe that it is biblical prophecy that the Jews return to the Holy land.
Passover began Friday evening at sundown and will end next Saturday, the traditional Passover Seder takes place on the first or second night of the holiday.