Trump Is a 'Pathological Liar,' Says Woman Who Accuses President of Sexual Assault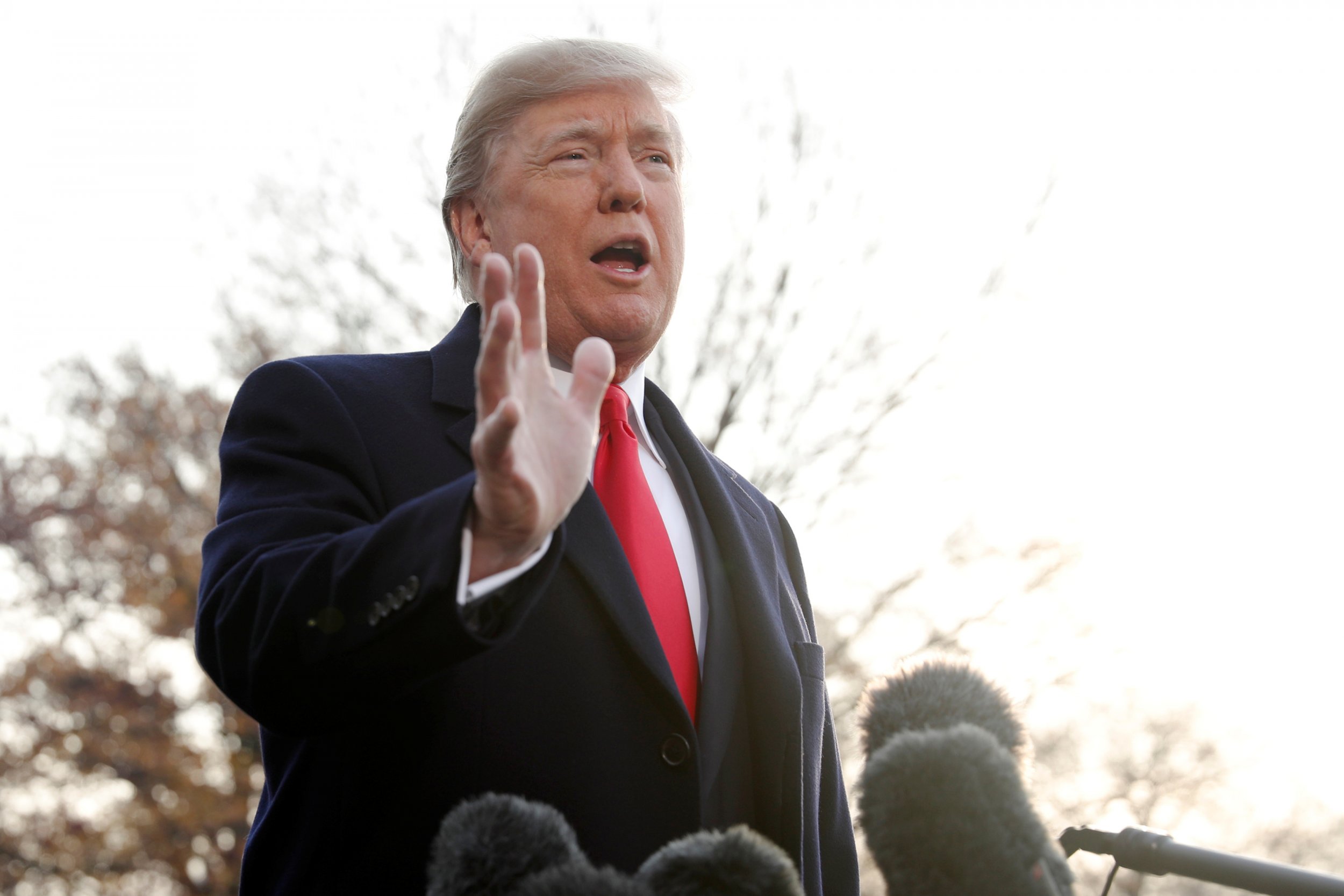 One of President Donald Trump's many accusers has some harsh words for her alleged assailant, who has reportedly suggested the Access Hollywood tape that caught him bragging about grabbing women's genitals is a fake.
"I think he's a pathological liar, and yeah, it's not shocking," Rachel Crooks said in a Monday interview with CNN.
Though Trump has publicly apologized for his hot mic comments to Billy Bush, a recent report from The New York Times showed that the president had cast doubt on the authenticity of the tape in conversations with a senator and adviser.
Access Hollywood host Natalie Morales wasted no time tearing down Trump's claims, assuring her viewers last week, "Let us make this—the tape is very real.... He said every one of those words."
Bush, who had been interviewing Trump when he made the lewd remarks, backed up Morales in a New York Times op-ed. "'Grab 'em by the pussy.' Of course he said it," Bush wrote.
"I can only imagine how it has reopened the wounds of the women who came forward with their stories about him, and did not receive enough attention," Bush continued. "This country is currently trying to reconcile itself to years of power abuse and sexual misconduct. Its leader is wantonly poking the bear."
Crooks is one of those women for whom Trump's remarks may reopen wounds. Trump allegedly forcibly kissed her inside Trump Tower in 2005, the same year Trump's boast about sexually assaulting women were caught on an Access Hollywood hot mic.
On Monday, Crooks told CNN she feels left behind by the "Me Too" movement sweeping the country, because although other women's accusations have been sufficient to bring down powerful men, she feels her own accusations have been swept under the rug.
"I'm so thankful other women are having the courage to come forward, but yes, I do feel forgotten," Crooks said. "I mean, you can't help but wonder why people aren't talking about Trump and the people that came forward to accuse him, and why is he immune to this."