Trump, Paul Golf Together in New Jersey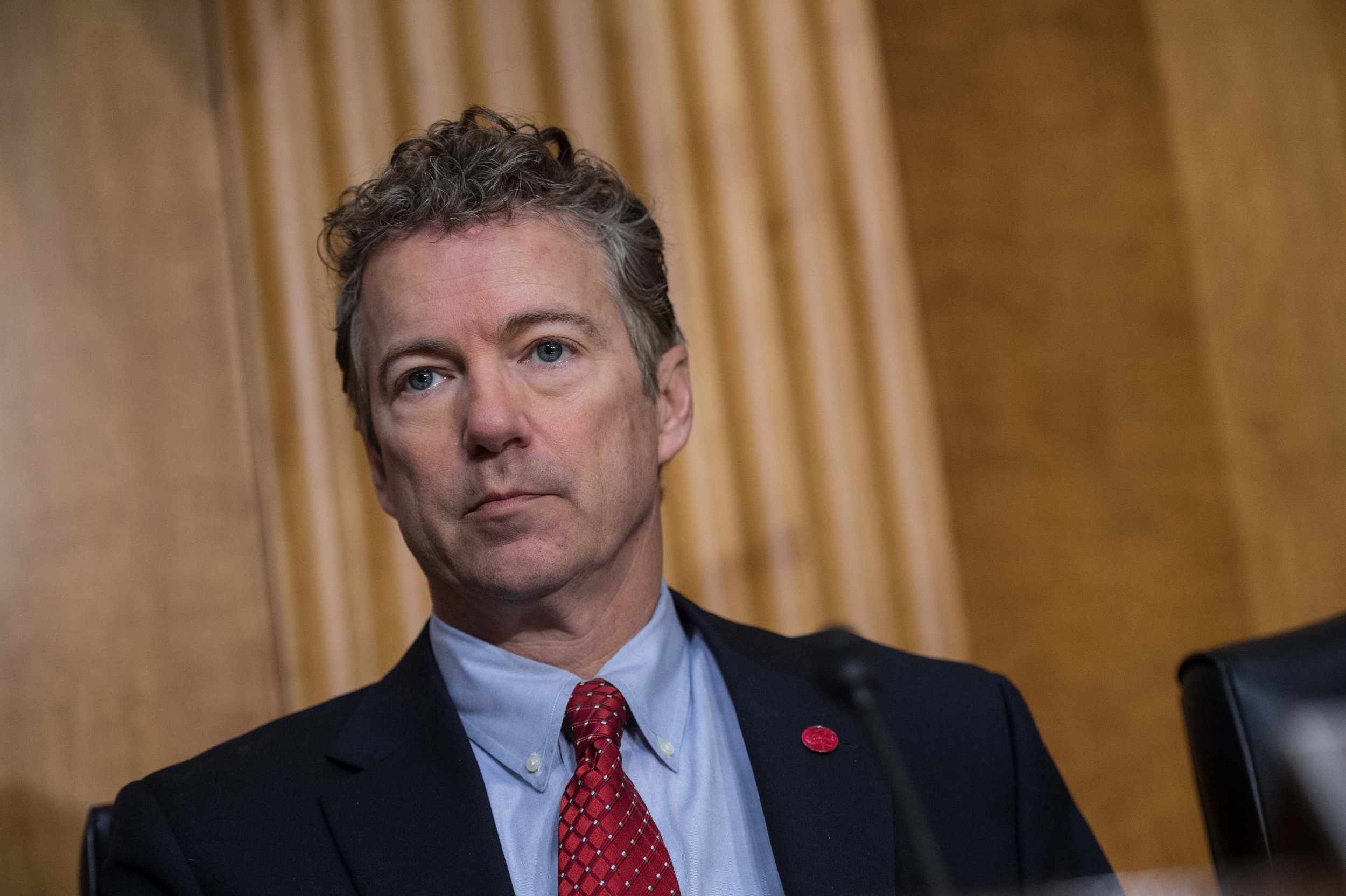 One-time bitter rivals, President Donald Trump and Sen. Rand Paul played a brief round of golf together Sunday, then boarded Air Force One for a flight together, according to reports.
Sen. Paul, R-Ky., said late this week he wanted to talk to President Trump about lifting sanctions on Russian political leaders. The White House said on Sunday that the President and Sen. Paul played golf together this weekend.
"The President played a quick round of golf with Senator Rand Paul who the president really likes and enjoys spending time with," the White House said in a statement. "He also spent the weekend working on economic growth and making calls on the economy and national security."
President Trump and Sen. Paul, R-Ky., departed from Morristown Airport on Sunday following President Trump's weekend visit at his Bedminster golf course. Sen. Paul was seen boarding the airplane late Sunday afternoon by reporters traveling with the President. Sen. Paul once said "a speck of dirt would make a better president," while Trump publicly called Paul a "spoiled brat."
President Trump, accompanied on the flight by first Lady Melania Trump and son, Barron, spent the weekend in New Jersey at his property, a place he has frequented this summer. Sen. Paul told reporters late this week that he planned to ask President Trump to lift sanctions on members of the Russian legislature so they could travel to the United States to meet with officials.
Sen. Paul, on the Senate Foreign Relations Committee, "invited the Russian lawmakers to the U.S. capital during a trip to Moscow in early August," according to CNN.
"The downside is the chairman of each of the committees is banned from coming to the United States because of sanctions," Paul said on Fox News. "So one of the things I'm going to ask the President -- I'm going to talk to the President this weekend -- is I'm going to say, 'why don't we take people off the list who are in the legislature?'"
Indications today are that Sen. Paul visited with President Trump this weekend in New Jersey, traveling back to Washington with the President and his family on Air Force One. It's quite a departure from previous relations -- but a sign that strategy over Russia may have united them.
"Truly weird Senator Rand Paul of Kentucky reminds me of a spoiled brat without a properly functioning brain. He was terrible at DEBATE!," Trump tweeted in August, 2015.
Paul has sided with the President over Russia, publicly arguing that the U.S. should be engaged with Russia and that Trump has taken unreasonable criticism for his approach with the country.
"I think people have gotten over top on this and lost the big picture," Paul said. "The big picture is that we should be engaged with Russia. We should have conversations with Russia. We have serious conflicts in various parts of the globe. It would be a mistake not to have open lines of communication with them."
Paul's defense of the President's dealings with Russia has earned public praise.
"Thank you @RandPaul, you really get it!" President Trump tweeted.