Trump Associate Paul Manafort 'Changed His Story Completely' to Protect Suspected Member of Russian Intelligence, Prosecutors Say
President Donald Trump's former campaign manager Paul Manafort lied repeatedly to conceal the nature of his interactions with Konstantin Kilimnik, a man with suspected ties to Russian intelligence agencies, prosecutors allege.
In a partially redacted transcript of a hearing that took place Monday, February 4, prosecutors told the judge that Manafort had continued working with Kilimnik on issues related to Ukraine until 2018, even after Special Counsel Robert Mueller had indicted the longtime Republican political consultant.
The special counsel's office is working to determine whether members of the Trump campaign collaborated with the Russian government to influence the outcome of the 2016 presidential elections. Manafort's longstanding partnership with Kilimnik, who was once in the Russian military, goes "to the heart of what the special counsel's office is investigating," prosecutors told the court.
Prosecutors also argued that it was unusual for someone working on a presidential campaign to maintain such a close working relationship with someone tied to Russian intelligence. The court documents revealed that Kilimnik was in Washington during Trump's inauguration.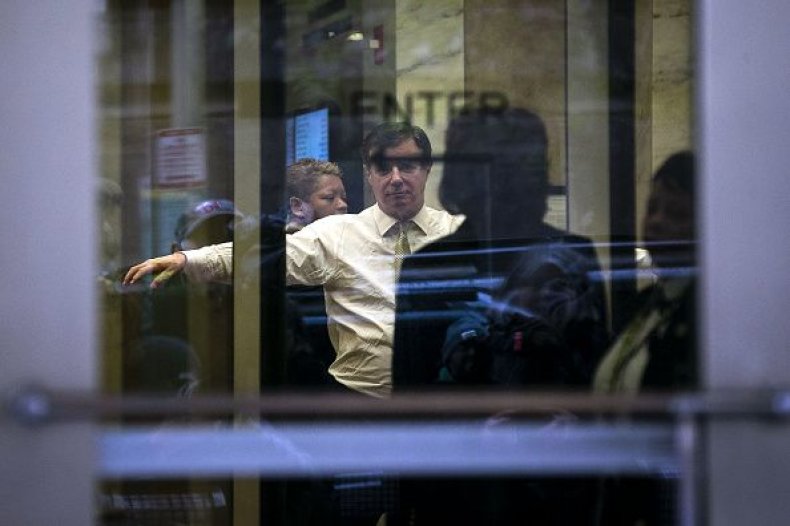 Manafort allegedly lied about Kilimnik's work with the so-called "Hapsburg Group," a small group of high-level politicians from Central Europe who lobbied officials in Washington and Europe about issues related to Ukraine. Manafort changed his story on multiple occasions to make it appear as if Kilimnik's involvement in this scheme was only related to work in Europe and not to lobbying work in the U.S., prosecutors allege.
Manafort "changed his story completely within 32 days" because he did not want to provide any evidence that could be used with respect to Kilimnik, the court documents read.
"There are ample records of Mr. Kilimnik being involved in setting up the Hapsburg Group events, being on emails where the Hapsburg Group is working in the United States. So it's not a case where Mr. Kilimnik and Mr. Manafort didn't both know and knew that the others knew," the transcript continues.
At the heart of the matter is whether Manafort was helping Kilimnik lobby for a peace plan for Ukraine that would be beneficial to the Kremlin. Pro-Russian separatists have been fighting with Ukraine's forces and destabilizing the country since 2014, and Russia has an interest in creating facts on the ground that will allow Moscow to control its neighbor. Efforts to promote a peace plan for Ukraine appear to have continued well after Manafort was indicted, according to prosecutors. Manafort and his business partner Rick Gates also allegedly made efforts to conceal their contacts with Kilimnik, including a meeting that took place in Manhattan in August 2016, just weeks after the Republican National Convention.
The men allegedly discussed sanctions relief for Russia.
Prosecutors also suggested that Manafort was economically dependent on Ukraine's pro-Russian former President Viktor Yanukovych and his political party the Party of Regions. Yanukovych fled to Moscow in 2014 after a pro-Western social movement ousted him from power. Manafort played a key role in bolstering Yanukovych's image and helping him win the presidency.
Noting that Manafort had a "liquidity issue" during the 2016 campaign, prosecutors said that "Mr. Yanukovych had fled in 2014 from the Ukraine, and there was a dramatic drop in income that was coming in to Mr. Manafort."
U.S. District Judge Amy Berman Jackson will now decide whether the prosecutor's allegations mean that Manafort has breached his plea agreement.