Trump Pays Personal Tribute to 'Beautiful' Life of George H.W. Bush, Who Died Aged 94
President Donald Trump in a tweet paid personal tribute to former President George H.W Bush, who died on Friday aged 94.
The president had released a statement Friday signed jointly with First Lady Melania Trump Friday praising Bush, and followed up with a tweet early Saturday from Argentina, where he is attending the G20 summit.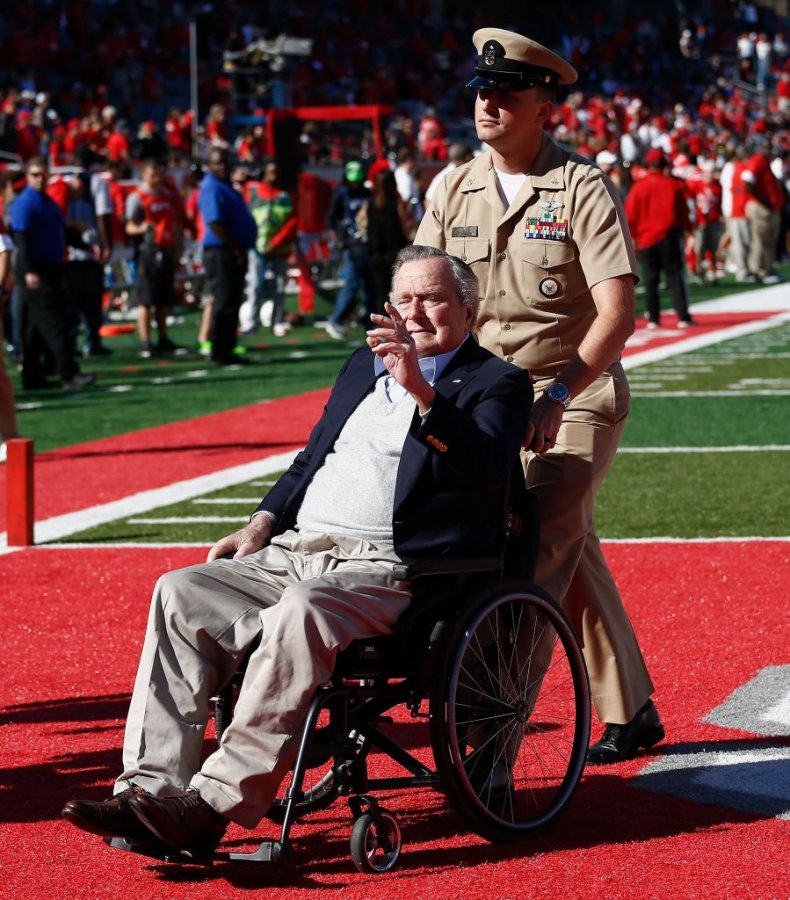 "President George H.W. Bush led a long, successful and beautiful life," he wrote on Twitter Saturday. "Whenever I was with him I saw his absolute joy for life and true pride in his family. His accomplishments were great from beginning to end. He was a truly wonderful man and will be missed by all!"
It is unclear how many times they met in person.
Bush did not attend Trump's January 2017 inauguration due to ill health, but wrote a letter expressing his regret he would be unable to attend the ceremony.
"I want you to know that I wish you the very best as you begin this incredible journey of leading our great country," he added. "If I can ever be of help, please let me know."
Photographs show that the two met at a 1988 Republican fundraiser in New York, when Trump was a real estate developer and Bush vice president in the Reagan administration.
The event was hosted by Trump at the Plaza Hotel, which he owned at the time.
Trump's statement earlier had paid tribute to Bush's "essential authenticity, disarming wit, and unwavering commitment to faith, family, and country."
"President Bush inspired generations of his fellow Americans to public service—to be, in his words, "a thousand points of light" illuminating the greatness, hope, and opportunity of America to the world.
"Along with his full life of service to country, we will remember President Bush for his devotion to family -- especially the love of his life, Barbara," he continued. "His example lives on, and will continue to stir future Americans to pursue a greater cause. Our hearts ache with his loss, and we, with the American people, send our prayers to the entire Bush family, as we honor the life and legacy of 41."
Trump's words in the statement contrasted with his criticism of the former president at a rally in July where he mocked Bush's "thousand points of light speech," in which the former president had announced the foundation of his Points of Light volunteer program.
"Thousand points of light, I never quite got that one."
"What the hell is that?" Trump said. "Has anyone ever figured that one out? And it was put out by a Republican, wasn't it? I know one thing, Make America Great Again we understand. Putting America first we understand."
For his part, George H.W Bush told an author in November 2017 he voted for Trump's opponent, Hillary Clinton, in the 2016 presidential election, and labelled Trump a "blowhard."