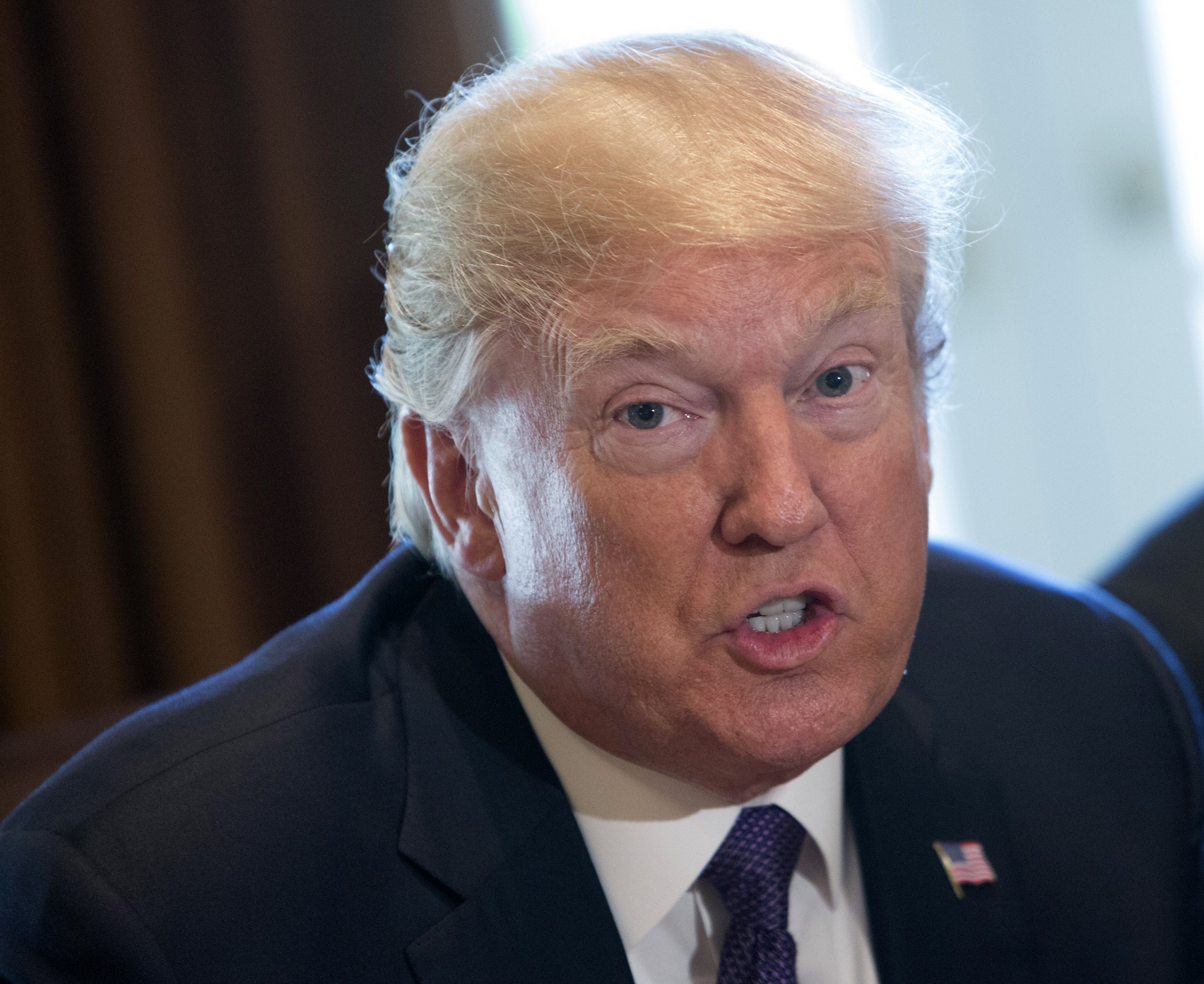 President Donald Trump took to Twitter Thursday morning to suggest a potentially explosive dossier of allegations concerning his links to Russia may have been paid for by the FBI, Russia, the Democratic Party or a combination of the three. Trump's tweeted speculation came a day after two officials with the intelligence firm that commissioned the dossier last year appeared before the House intelligence committee but invoked their constitutional privilege not to provide testimony.
Related: Here's what the "golden shower" dossier now being investigated by Mueller claims about Trump and Russia
"Workers of firm involved with the discredited and Fake Dossier take the 5th," Trump tweeted. "Who paid for it, Russia, the FBI or the Dems (or all)?"
The Washington-based firm Fusion GPS commissioned former British intelligence agent Christopher Steele to produce the dossier during the 2016 election campaign. It has refused to bow to pressure to disclose who paid for it. A lawyer for the firm, Josh Levy, wrote a letter to the House intelligence committee this week accusing Republican Chairman Devin Nunes of an "abuse of power" after he issued a subpoena to get the firm's representatives to testify on Capitol Hill.
It has been widely reported that the dossier was initially financed by anti-Trump Republicans before Democrats picked up the check as the campaign moved toward the general election. Steele contacted the FBI with his findings, and in October the two parties reached an agreement that he would continue his research with compensation from the bureau, according to a report from The Washington Post. That agreement never came to fruition, however.
A summary of the dossier's findings was provided to Trump and President Barack Obama ahead of January's presidential inauguration. Trump labeled the dossier "discredited" and "fake," but investigators looking into Russian interference in the 2016 election have been taking it increasingly seriously.
Earlier this month, it was reported that the investigation into the dossier had been taken up by the man leading the FBI's Russia probe, Special Counsel Robert Mueller. The former FBI director's team has also met with Steele, CNN has reported.
Some of the more salacious details of the dossier, including that Russia possesses a video of Trump getting Russian prostitutes to urinate on a bed in a Moscow hotel room that was once occupied by President Barack Obama and first lady Michelle Obama have not been verified. But some aspects of the so-called pee-tape dossier have been corroborated, according to the CNN report.
Suggesting that a federal intelligence service coordinated with a foreign power to produce a dossier about him is just Trump's latest explosive and unsubstantiated accusation. Notably, he has also claimed that 3 million to 5 million people voted illegally in the 2016 election and that then-President Barack Obama wiretapped his residence at Trump Tower.