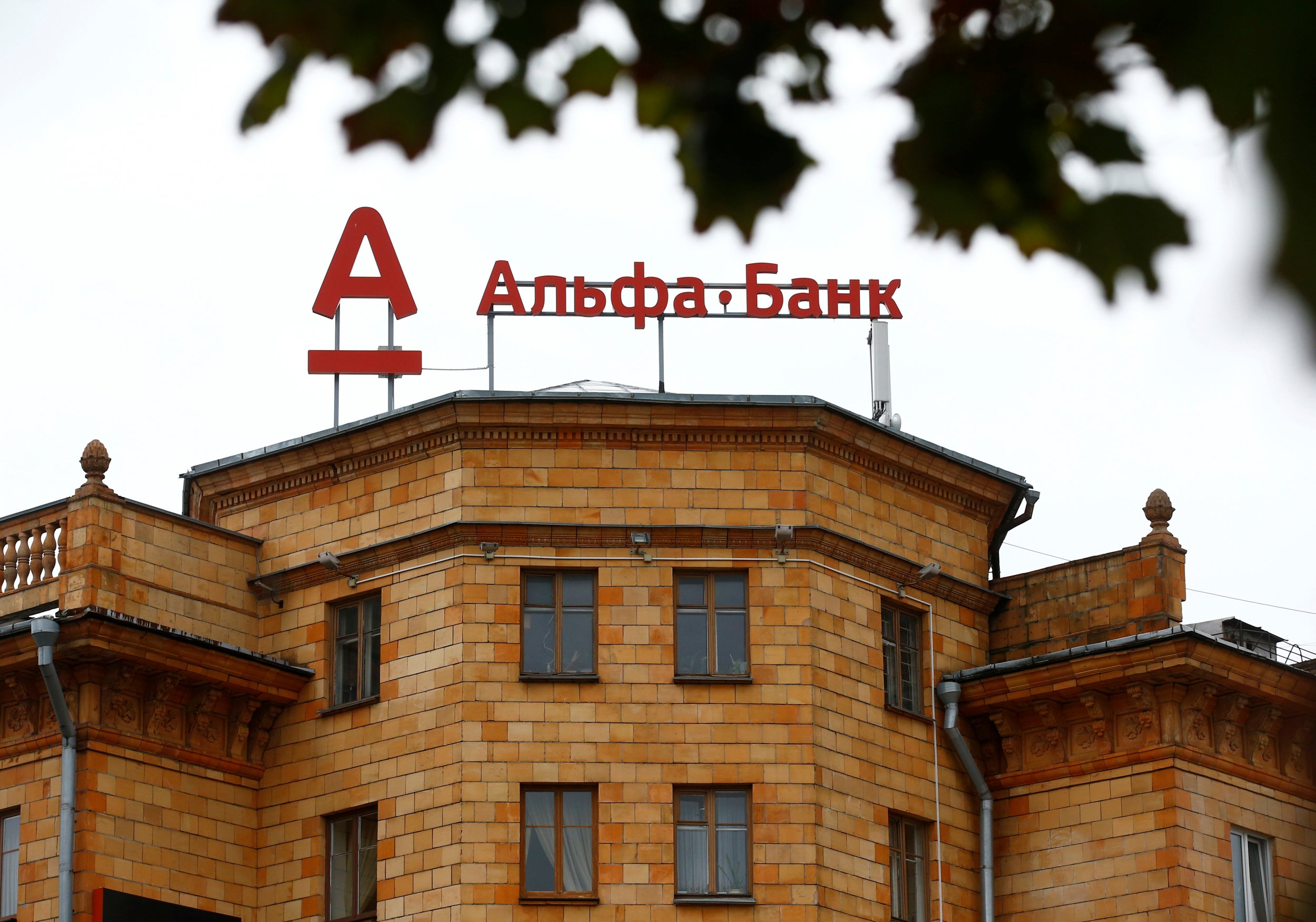 The mostly unverified political opposition research on President Donald Trump that has been called the "golden shower" dossier has not only cast a shadow over the Trump administration, it has damaged the reputations of three Russian investors, according to a new lawsuit.
Filed Tuesday in U.S. District Court in Washington, the libel suit claims Mikhail Fridman, Petr Aven and German Khan were damaged by the investigation firm that put together the dossier, Fusion GPS, and by its founder, Glenn Simpson, according to Politico.
The three Russians own roughly three-quarters of Alfa Bank, which was accused in the dossier of helping Russia meddle in last year's presidential election in order to elevate Trump. In May, the three plaintiffs also sued news outlet BuzzFeed, which published the dossier in full in January, for defamation.
The suit asserts Fusion GPS and Simpson circulated the dossier to major media outlets including The New York Times and The Washington Post and thus opened to publication what it contained.
"Even though the Dossier contained unverified allegations," the suit reads, "Defendants recklessly placed it beyond their control and allowed it to fall into the hands of media devoted to breaking news on the hottest subject of the day: the Trump candidacy."
A representative for Fusion GPS contacted by Newsweek declined to comment.
The plaintiffs are seeking compensatory and punitive damages, asserting the dossier's allegations have hurt their business interests and hindered other business opportunities.
Who exactly hired Simpson and Fusion GPS to compile the dossier has long been a question for investigators—one with no know answer. The firm hired former British intelligence officer Christopher Steele to put together the dossier.
Simpson, formerly an investigative reporter for The Wall Street Journal, sat down with the Senate Judiciary Committee for almost 10 hours in a closed-door session August 22, but Simpson's attorney said afterward his client did not tell the committee who hired Fusion GPS.
Simpson and his firm were also accused of conducting a smear campaign against late Russian lawyer Sergei Magnitsky while working with Russian lawyer Natalia Veselnitskaya and Russian American lobbyist Rinat Akhmetshin, according to testimony by Magnitsky's former employer William Browder in July before the Judiciary Committee.
Magnitsky discovered $230 million in stolen taxes and was subsequently tortured and killed in a Russian prison in 2009. The Obama administration later passed an act his name that would sanction nation-states for human rights abuses.