Trump 'Pee Tape' Dossier Researcher Tells Investigators He 'Stands By' Explosive Allegations About Russia Links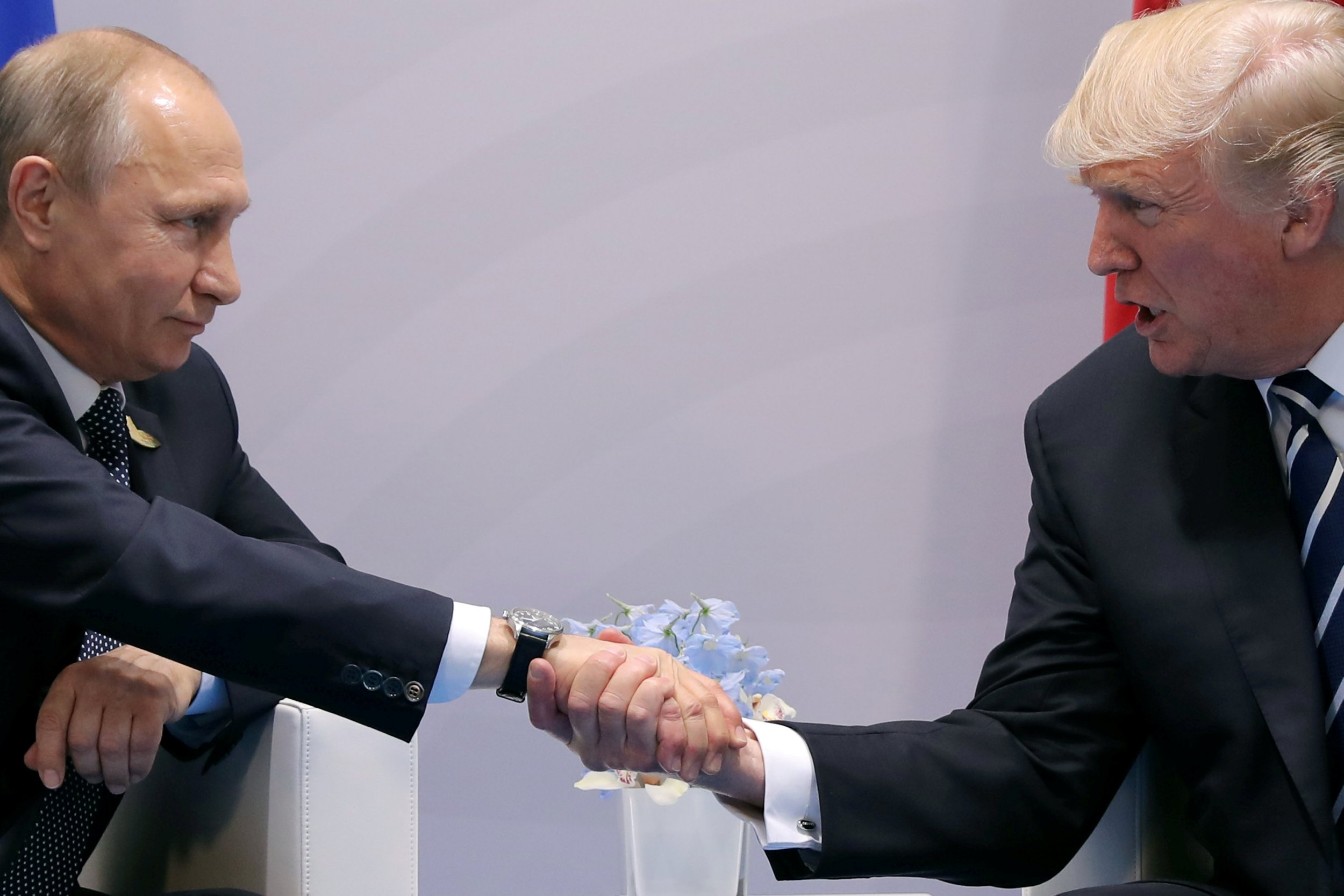 Glenn Simpson, whose firm compiled an infamous and salacious dossier about President Donald Trump's ties to Russia, told Senate investigators Tuesday that he "stands by" its findings. The private investigator and former reporter spent more than 10 hours being questioned by the Senate Judiciary Committee after Chairman Chuck Grassley withdrew a subpoena when Simpson agreed to testify behind closed doors.
Related: Where Is the 'Golden Shower' Dossier Author? House and Senate Fighting As Search Grows
"Mr. Simpson told Congress the truth and cleared the record on many matters of interest to congressional investigators," Simpson's attorney Josh Levy told reporters following the session, according to ABC News.
Simpson co-founded the private research firm Fusion GPS, which was hired to produce a report on Trump. The dossier, largely prepared by former British intelligence agent Christopher Steele, alleges collusion between Trump's campaign and Russia. Among other explosive claims about the president's links to the country are that the Kremlin has a compromising video of Trump getting prostitutes to urinate on a bed in a Moscow hotel in which Barack and Michelle Obama once stayed.
The claims remain unverified and have been vehemently denied by Trump.
"Now that was totally made-up stuff.... I know a lot about those guys, they're phony guys," Trump told The New York Times last month. "They make up whatever they want. Just not my thing. Plus, I have witnesses, because I went there with a group of people."
Yet the dossier has been treated with a degree of reverence by others. Last December, U.S. intelligence officials passed a summary of the report onto then-President Obama and President-elect Trump. It was then obtained and published in full by Buzzfeed News. It has since been reported that the FBI has used it to bolster its own investigation into the Trump campaign's links to Russia, which is currently being headed by special counsel Robert Mueller.
"Today, a special counsel and three congressional committees are investigating ties between the Russian government and the Trump campaign. Fusion GPS is proud of the work it has conducted and stands by it," Levy said.
The Senate Judiciary Committee is not the main body responsible for investigating links between the Trump campaign and Russia and is nominally looking into Simpson's alleged failure to register as a foreign lobbyist. However, headed by Grassley, a Republican, it is also seeking to find out the motivations for Fusion GPS's research and who funded it. Fusion GPS has alleged that the investigation is an attempt to discredit the research.
"This investigation into Mr. Simpson began as a desperate attempt by the Trump campaign and its allies to smear Fusion GPS because of its reported connection to the Trump dossier, which Watergate prosecutor Richard Ben-Veniste and others have said is a 'roadmap for an investigation,'" Levy said.