Can Mueller Indict Trump While He's President? Pelosi Says it's an 'Open Discussion'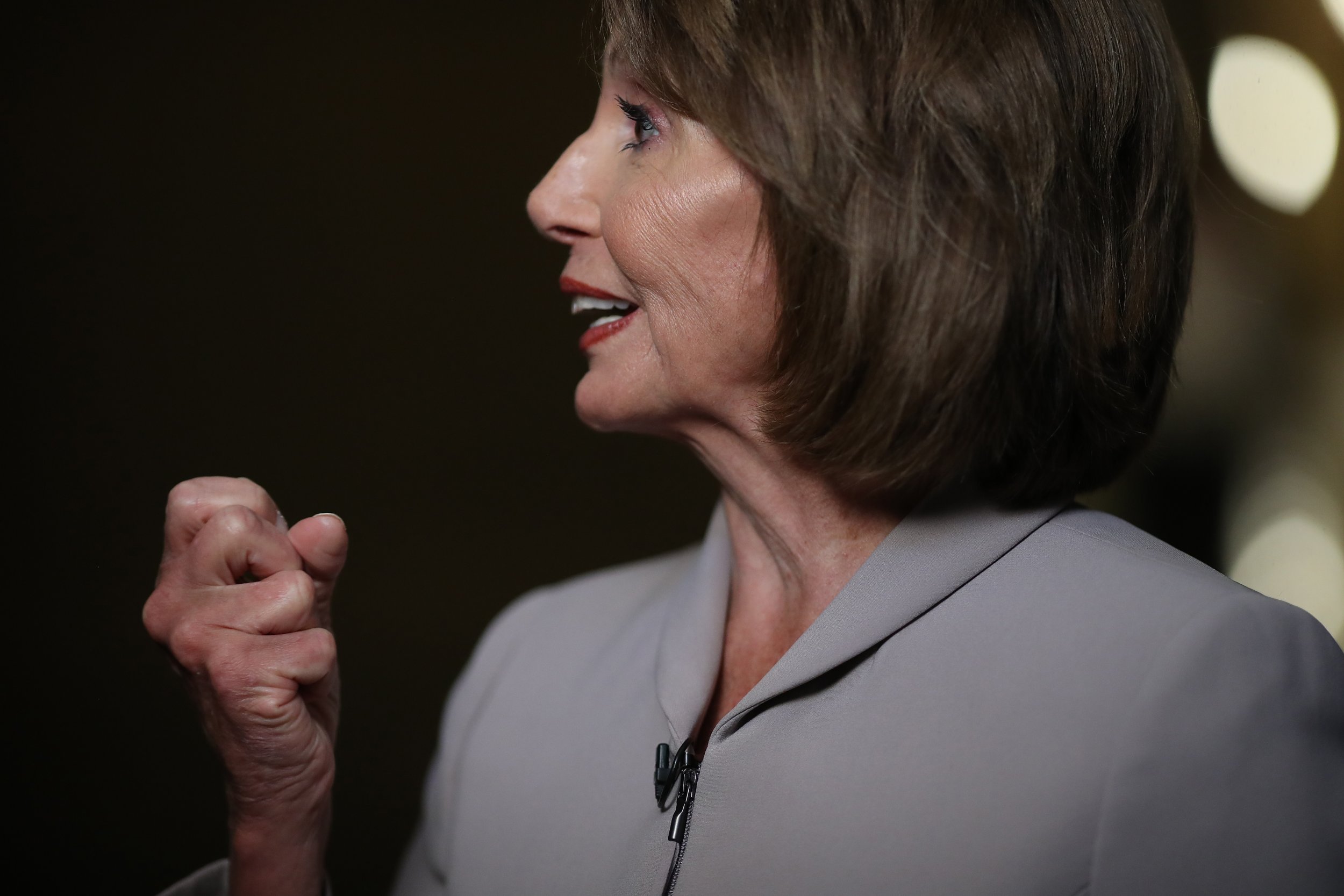 Incoming House Speaker Nancy Pelosi said it was an "open discussion" as to whether a sitting U.S. president could be indicted.
Pelosi, a California Democrat, told NBC's Today show that she did not believe that the Department of Justice guidance that presidents could not be indicted while in office was conclusive.
Read more: Why the Trump presidency cannot be annulled—"It is a fantasy"
The context for her comments is the ongoing investigation by special counsel Robert Mueller, who is probing Russian interference in the 2016 election and suspicions that the Trump campaign conspired with agents of the Kremlin.
Through his investigation, Mueller also uncovered campaign finance violations by Michael Cohen, Trump's former attorney and fixer, who arranged for two hush payments to two women who alleged they'd had affairs with Trump.
Cohen was sentenced to three years in prison. In his plea deal with Mueller, Cohen implicated Trump in the campaign finance violations by saying Trump directed him to make the payments for the benefit of the campaign. Trump has denied the affairs and knowledge of the payments or that they had anything to do with his campaign.
"Let's just see what Mueller does," Pelosi said, adding that the Justice Department guidance on indictment of sitting presidents is "not the law."
The Justice Department and White House did not respond immediately to Newsweek's requests for comment.
According to the Justice Department's guidance from 2000: "The indictment or criminal prosecution of a sitting president would unconstitutionally undermine the capacity of the executive branch to perform its constitutionally assigned functions."
Writing for The Atlantic in May, Garret Epps, professor of constitutional law at the University of Baltimore, said "there's no clear answer" on whether a sitting president can be indicted.
"We just don't know, and we won't know, whether it's allowed until we open the box—that is, until evidence leads some prosecutor to decide that a sitting president, in the interests of justice and national survival, must face indictment while in office," Epps wrote.
Back in 2017, The New York Times uncovered a detailed 56 page memo held in the National Archives which concludes it is possible for a sitting president to be indicted. The 1998 memo is from Ken Starr's independent counsel investigation into the then President Bill Clinton.
"It is proper, constitutional, and legal for a federal grand jury to indict a sitting president for serious criminal acts that are not part of, and are contrary to, the president's official duties," the memo concludes.
Pelosi takes the gavel once again when she is sworn in as speaker on Thursday. She has been a member of the House of Representatives since 1987, and served as speaker from 2007 to 2011.
This article was updated to include more background information.