Trump Told Mike Pence Not to Allow Any 'F***ing Crazy Talk' From His Advisers Ahead of Kim Jong Un Meeting: Report
President Donald Trump urged his top advisers to show restraint in their comments about North Korea in the lead up to his much-anticipated summit with the country's leader Kim Jong Un in Singapore Tuesday.
"Mike, you got it?," the president asked Vice President Mike Pence, according to a White House official who spoke to The Wall Street Journal. "No f---ing crazy talk from anybody in the administration."
The summit was previously called off, with both countries issuing comments that set back negotiations. North Korea abruptly canceled the summit in May when Trump's national security adviser John Bolton said the United States' approach to North Korea negotiations would follow the "Libya model."
"We have very much in mind the Libya model from 2003, 2004," he said on Fox News, referring to a process of denuclearization in Libya which eventually led to the toppling and death of leader Muammar Gaddafi.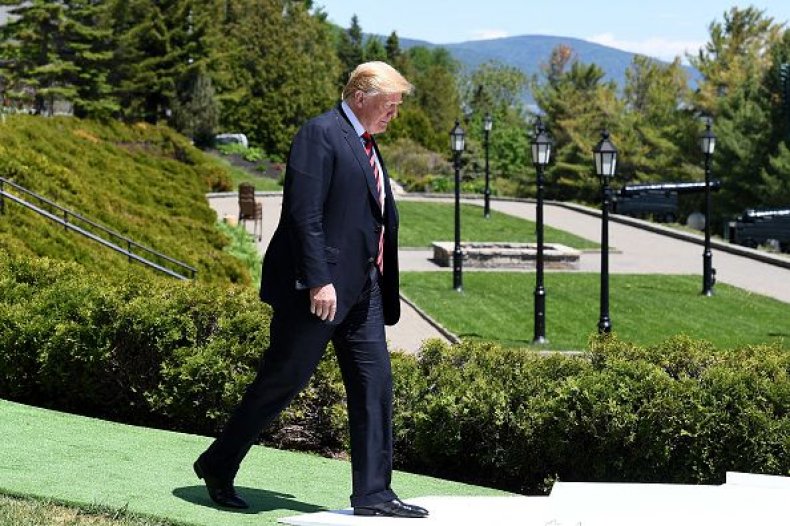 The summit was then officially called off by Trump after a North Korean official called Mike Pence a "political dummy." Yet just days later, on June 1, Trump announced that the meeting was back on after he hosted a top North Korean official at the White House.
That did not stop the potentially destabilizing comments, however. Rudy Giuliani, the president's attorney, told reporters last week: "Kim Jong Un got back on his hands and knees and begged for it, which is exactly the position you want to put him in."
Trump's call for restraint is a shift in tone from his own tweets about the North Korean Leader.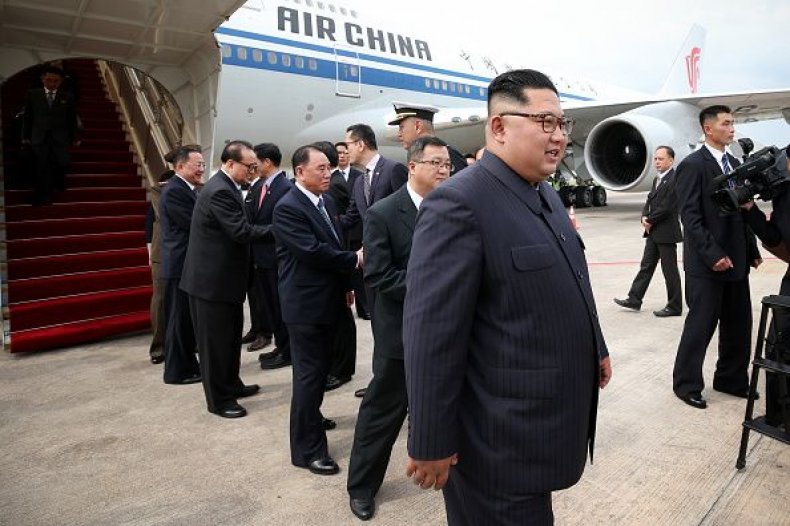 "The Chinese Envoy, who just returned from North Korea, seems to have had no impact on Little Rocket Man. Hard to believe his people, and the military, put up with living in such horrible conditions. Russia and China condemned the launch," he said in November 2017.
In January, the president tweeted, "North Korean Leader Kim Jong Un just stated that the 'Nuclear Button is on his desk at all times.' Will someone from his depleted and food starved regime please inform him that I too have a Nuclear Button, but it is a much bigger & more powerful one than his, and my Button works!"
Trump told reporters before leaving the G7 summit in Canada for Singapore that he'll be able to know within a minute if a deal will be possible with the North Korean leader. "It's just my touch, my feel—that's what I do," he said. "They say you know you're going to like somebody in the first five seconds—you ever hear of that one? Well, I think I'll know very quickly whether or not something good is going to happen. I think I'll know whether it will happen fast."
He added, "And if I think it won't happen, I don't want to waste my time," he said. "I don't want to waste his time."