Trump's in a 'Perfect Storm' of Criminal Investigations: Former Prosecutor
Former President Donald Trump is currently facing a "perfect storm" of criminal investigations, according to a former federal prosecutor with the Department of Justice.
Kenneth Foard McCallion, who worked as a prosecutor with the Department of Justice and the New York Attorney General's office, recently spoke with Salon about the raid at Trump's Mar-a-Lago residence and some other investigations surrounding Trump.
"It's never a convenient season for the rich and powerful to be held accountable. It's almost a perfect storm at this point between the Department of Justice investigation, the New York attorney general's investigation and various civil suits against Trump. The pot is boiling now in several different respects. One or more of these investigations will almost certainly lead to the undoing of the Trump Organization," McCallion said.
McCallion's comments come as Trump is facing an investigation into classified documents that were seized by the FBI from his Mar-a-Lago residence in Florida. A special master was recently appointed to review the documents seized at Trump's residence.
In addition to the investigation by the Department of Justice, New York Attorney General Letitia James was also investigating Trump on allegations of fraud regarding his company and real estate properties. Last week, the New York Times reported that James rejected a settlement offer from Trump, citing sources close to the matter.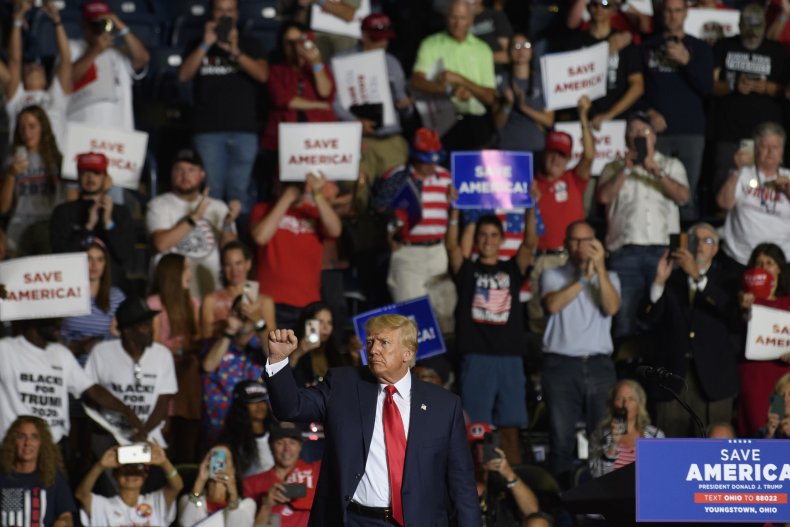 While speaking with Salon, McCallion explained that he previously worked on cases involving Trump while he was a prosecutor and said, "It quickly occurred to us, and I think it's apparent to all of us now, that Trump and his organization are just another organized crime family.
"They try to maintain the code of silence, but that hasn't been entirely successful," McCallion said. "There is a complete disregard for the law. In terms of fraudulent intent, even if they could have made money honestly, Trump and his people — like many organized crime-controlled companies — try to cut corners."
While speaking about the classified documents seized from Trump's residence McCallion said that prosecutors must lay the evidence out "very simply for the jurors," to obtain a legal victory.
"Trump certainly had knowledge and awareness of the documents; he knew they were top secret. He knew they had been taken from the White House. I think that you would just put it to a jury that you don't leave your common sense and good reason at the door when you are sworn in as a juror," McCallion said.
"Donald Trump engaged in a flagrant violation of his national duty. That willfulness and intent and recklessness is, I believe, sufficient for a criminal conviction," McCallion added.
Newsweek has reached out to representatives for Trump for comment.