Trump Has A Personality Disorder, Doctor And Ex-Senator Says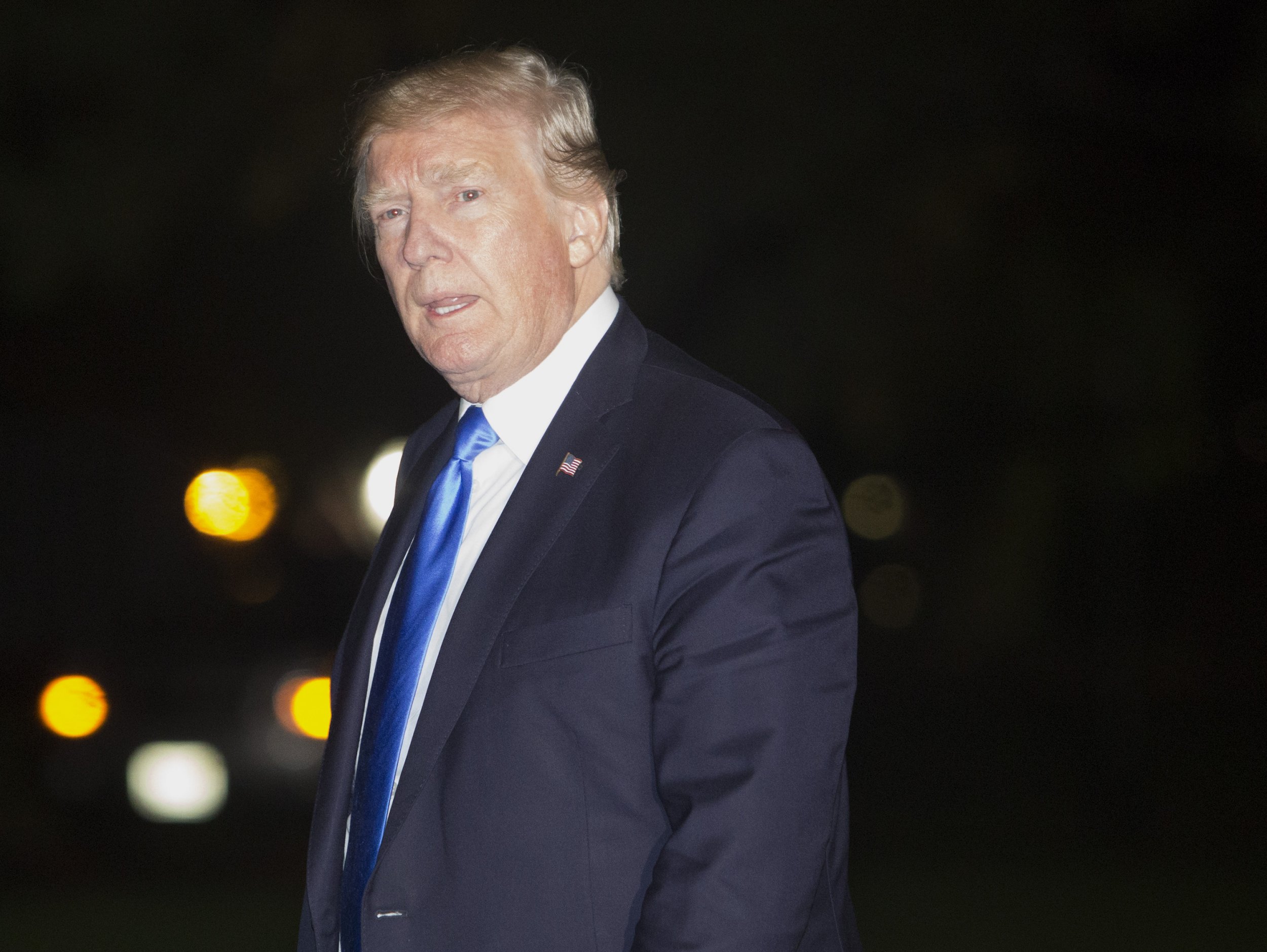 President Donald Trump has a personality disorder—but no one in the GOP base cares that muchk, said a former Republican Senator who is also a medical doctor.
Tom Coburn, a doctor who went on to serve Oklahoma in the House of Representatives and then the Senate from 1995 to 2015, called out Trump's mental stability in an interview published Wednesday.
"We have a leader who has a personality disorder," Coburn told The New York Times, "but he's done what he actually told the people he was going to do, and they're not going to abandon him."
Coburn's comment was published the same day Trump praised his mental faculties and further stoked controversy over his phone call to late soldier's widow. Myeshia Johnson expressed anger for how Trump handled the call and what he said, also stating the president didn't even know her husband, Army Sgt. La David Johnson's name.
"I was really nice to her," Trump said about Myeshia Johnson to reporters Wednesday outside the White House. "I respect her. I respect her family. I certainly respect [her husband] La David, who ― I, by the way, called La David right from the beginning. Just so you understand, they put a chart in front ― 'La David.' It says, La David Johnson."
Trump added: "So I called right from the beginning. There's no hesitation." Then Trump pointed to his head and added. "One of the great memories of all time. There was no hesitation."
The president's rambling and often self-aggrandizing manner of speaking—on top of his more salacious and questionable statements about former political foe Hillary Clinton and predecessor Barack Obama—has raised fears over his access to nuclear weapons.
An organization of psychologists, Duty to Warn PAC, held marches around the country earlier this month to tell the public that Trump has malignant narcissism, a personality disorder that makes him unfit to serve.
One psychologist, who's practiced for 25 years and worked with 27 other psychiatrists to analyze the president's actions, told Newsweek: "When I say Trump is dangerous, the only question is, is that an understatement?"
Some Democrats have also explored ways to test whether Trump possesses the sanity to hold the nation's highest political office. Six combined Democrats from both congressional chambers reached out to a Yale psychiatry professor to discuss the president's state of mind.
In each case, the efforts were meant to find a way to impeach Trump, something many Democrats have talked about doing.
Billionaire and major Democratic donor Tom Steyer is leading a similar effort. He started a television ad campaign Friday at the cost of more than $10 million to encourage voters to reach out to elected officials and oust Trump, according to CNN.
"A Republican Congress once impeached a president for far less. And today, people in Congress and his own administration know that this President is a clear and present danger who is mentally unstable and armed with nuclear weapons," Steyer said in the ad.
Trump could also be removed under the 25th Amendment to the Constitution, which allows the vice president and a majority of the cabinet to declare him unable to carry out his duties—for whatever reason—putting the vice president in charge.