President Trump's Photo Still Not Hanging in Federal Offices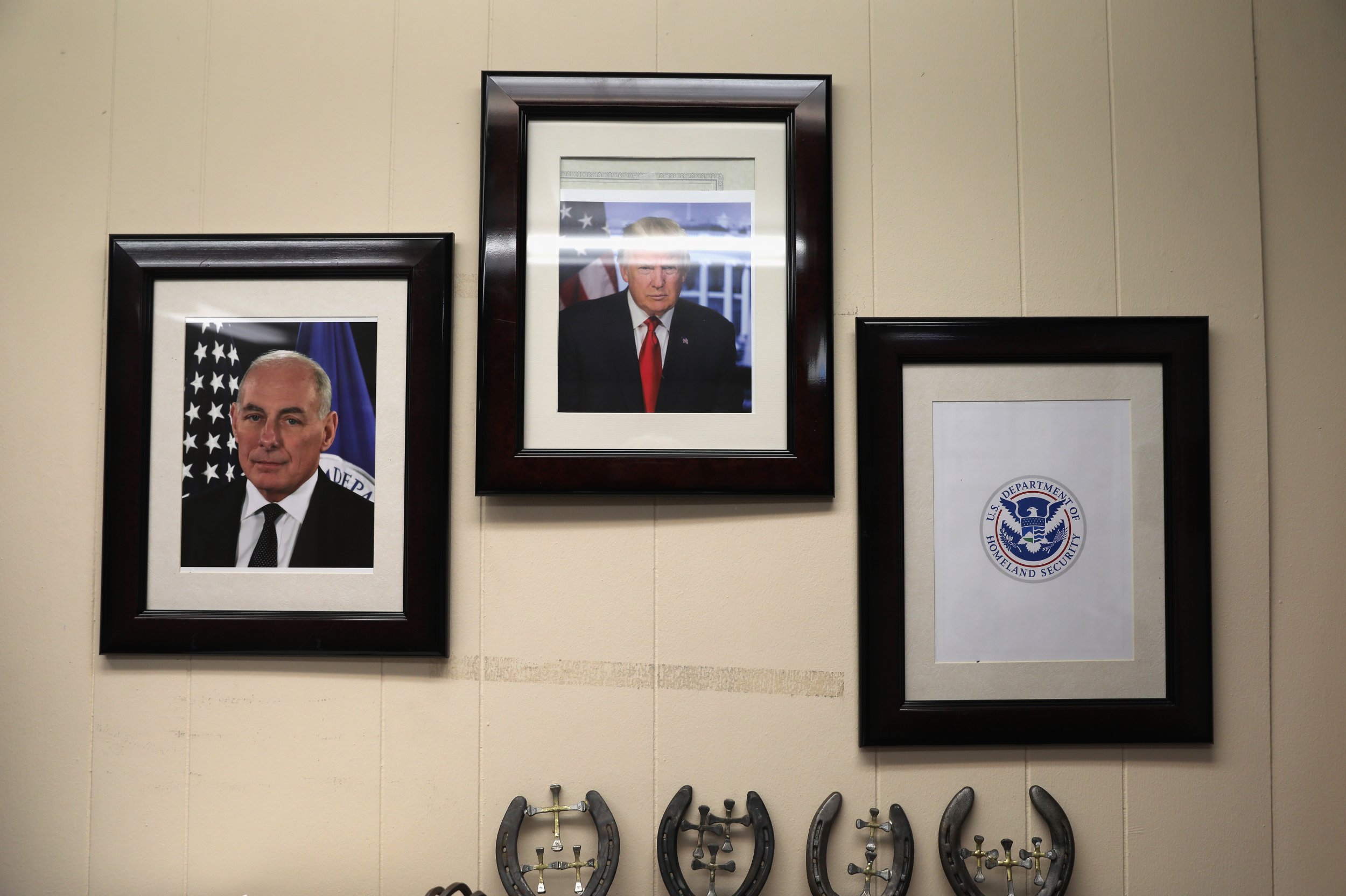 Almost eight months after Donald Trump was inaugurated, photos of the 45th president of the United States still do not appear in thousands of federal buildings — a delay that is especially odd, given Trump's fondness for his own image.
Related: At the White House, Trump Isn't a Good CEO—Or President
In a tradition dating back to the Civil War, Trump's picture should be greeting employees and visitors to United States embassies, ports of entry and federal courthouses, just as official portraits of predecessor Barack Obama were on display by his third month in office and of Bill Clinton by June of his first year. Yet, in thousands of buildings, Trump's face is a notable absence, according to a story in The Washington Post on Monday,
There has arguably never been a president so eager to promote his own image as Trump, the country's first reality-television-star commander in chief. Indeed, last month, former Republican National Committee Chairman Michael Steele described the tweet-loving president as "obsessed with his own self-image." Trump even hung a fake magazine cover of himself at one of his golf clubs.
So that only makes it tougher to understand why, 235 days after being sworn in, Trump has yet to sit for his official photograph. Once taken, it is the responsibility of the Government Publishing Office to distribute the photo to the more than 7,000 federal installations across the world.
"GPO is standing by to reproduce copies of the president and the vice president's photos for official use in federal facilities and will do so as soon as the official photo files are provided to us," agency spokesman Gary Somerset told the Post. "I do not have a timeline on when GPO will receive those files from the White House."
So instead of the shiny, high-quality images of the president, agencies are left to make do. Some have merely posted photocopies that are often far from the sharpest. The White House, though, has not said when Trump will sit for his official portrait.
"All agencies who have requested the president's portrait have received a photo to display," White House spokeswoman Lindsay Walters said in a statement. "We're still in the process of creating the official portrait."
More than 130,000 official photographs of Obama and Vice President Joe Biden were printed when the Democrat took office in 2009. Federal regulations mandated that all of them be removed and recycled or shredded the moment Trump was sworn in.
Trump's failure to replace them mirrors other procedural delays in his administration. The Republican has filled just 124 of the more than 1,000 administration positions requiring Senate confirmation. By comparison, at the same point in their presidencies, Obama had filled 315 positions and George W. Bush 294. Trump has blamed Democratic obstructionism, but he lags far behind his predecessors in the number of nominations he has put forward.