Trump 'Access Hollywood' Photo Rejected, Then Allowed, to Promote Stanford Event on Sexual Assault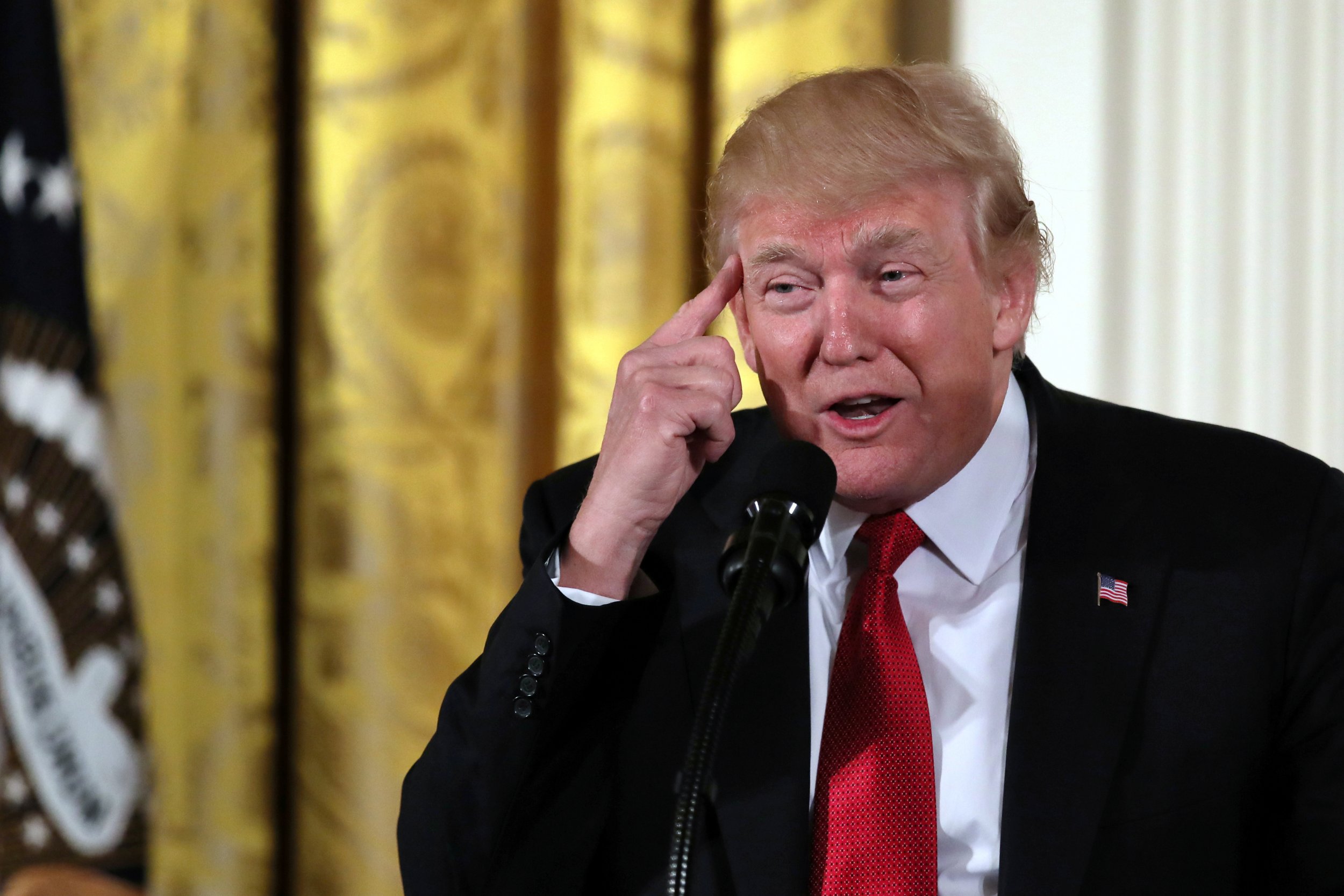 If you thought the headlines about President Donald Trump's infamous "Access Hollywood" tapes were over, you thought wrong.
A 12-year-old snapshot of Trump on the show sparked a free-speech debate at Stanford University, where law school administrators told professor Michele Landis Dauber not to use the image to advertise an upcoming conference because it may be "seen as partisan." They backed down late Friday, according to Inside Higher Ed.
Related: Trump Supporters, Opponents Clash in Berkeley
Dauber initially proposed using the "Access Hollywood" screencap on the online event page for "The Way Forward: Title IX Advocacy In The Trump Era," a two-day conference aimed at coordinating a push to "continue to protect the interests of women and other survivors of sexual assault and domestic abuse in the educational space" under the new White House. She told the Guardian her request was rejected, as too were her posters for the conference that used the picture, which comes from the 2005 Trump appearance that included his leaked comments about grabbing women "by the pussy."
"This situation is actually really chilling and has a very worrisome message about faculty academic freedom and free speech at Stanford," Dauber tells Newsweek, adding that she faced resistance even after offering to pay for the flyers out of pocket.
But university spokeswoman Lisa Lapin pushed back against reports that Stanford had stopped Dauber from using the picture and explained the school's rules.
"Stanford, like many universities, has long had a policy that, except in very limited circumstances, it will not provide formal endorsements of specific political or policy decisions," Lapin said in a statement shared with Newsweek. "This reflects a belief that the university must remain a forum for open debate, even potentially contentious debate, and that refraining from institutional endorsements is essential to creating an environment where members of our community are empowered to advocate their own views."
Dauber was told she could bring the case to Stanford's general counsel but did not due to timing, given that the conference is set to start May 1. The general counsel got involved anyway when the story made the rounds in the media, and Dauber got the go-ahead to use the Trump picture Friday night.
Lapin added that the general counsel did, however, "appreciate the law school's original concern that the photo could have created an appearance of partisanship." Lapin tells Newsweek she believes the posters are now being printed, though Dauber says she hasn't received confirmation.
With two weeks to go until her conference, Dauber saysshe also hasn't gotten a response on whether the photo on the conference's online event page will be changed. It currently shows a scene from the Women's March on Washington.
"You're not supposed to be censored, so there's not a policy for what to do if you are," Dauber adds. "There's no helpline for censorship at Stanford."