Trump Eats Pizza and Cheeseburgers, so He's Not an Elitist, Scaramucci Says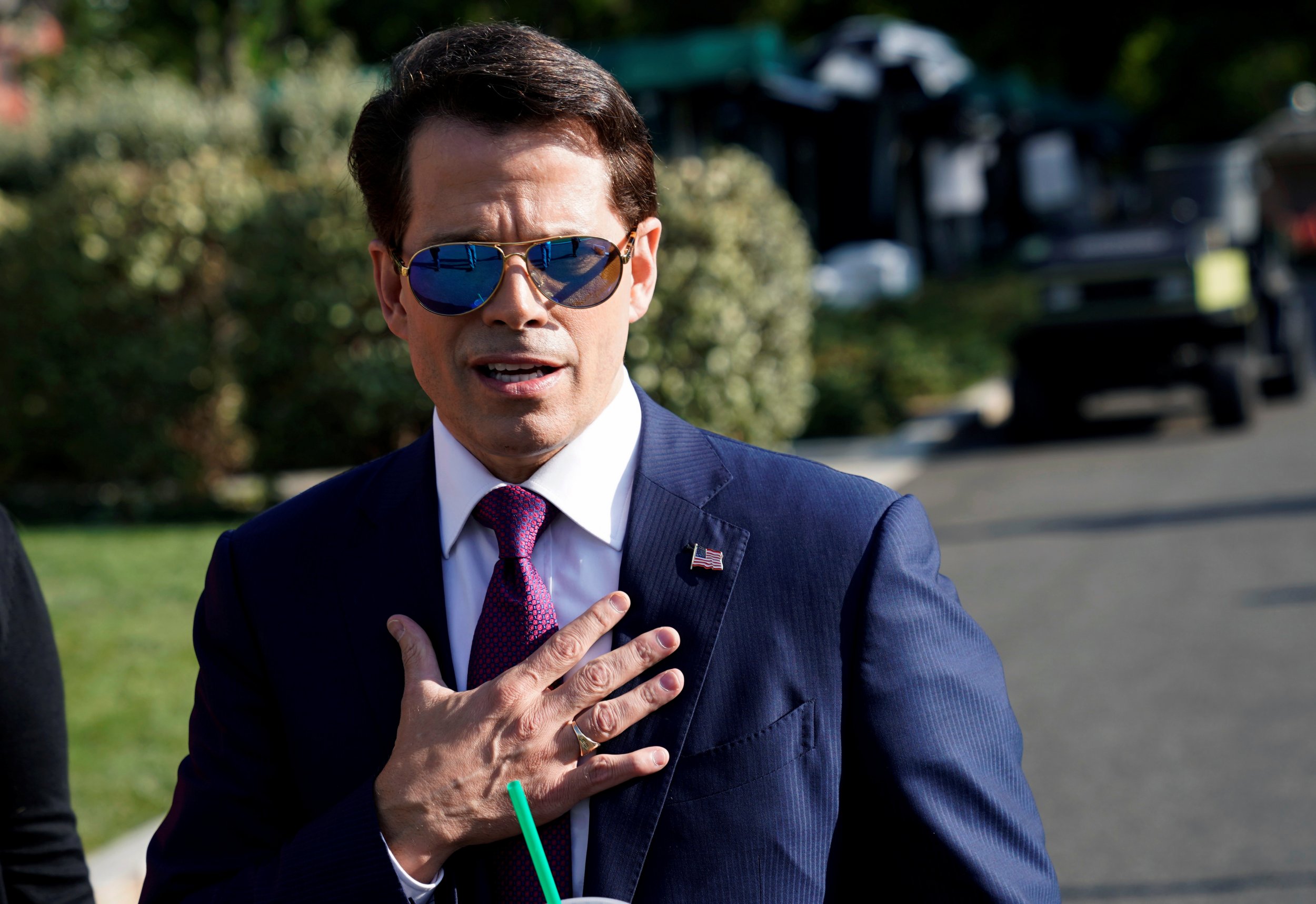 Because he loves to chow down on delicious pizza and hamburgers, President Donald Trump is certainly not a member of the "elite" and can relate to the common man. At least that's what new White House Communications Director Anthony Scaramucci claimed to a befuddled and questioning BBC reporter.
Scaramucci, named to his post alongside the resignation of former White House press secretary Sean Spicer Friday, was asked to explain what separated his billionaire boss from the Washington elite.
"Oh my God, there's so many things about the president. How about the cheeseburgers, how about the pizzas that we eat?" Scaramucci said according to The Hill.
The reporter, Emily Maitlis, shot back: "Everyone eats cheeseburgers, pizzas. What are you talking about?"
The video below shows the exchange from BBC's Newsnight.
Things got a little testy with Scaramucci questioning if the reporter was acting elitist but then stated that Trump understands what working people go through.
"He knows how to operate in the elitist world and has unbelievable empathy for the common struggle that's going on with the middle-class people and the lower middle-class people," Scaramucci said. "He has something that frankly I don't have, and it's embarrassing to me to admit it to you on a live television show."
Scaramucci's comments were not the first time the president's pedestrian appetites reached the media.
Trump is also known to have a red button on his desk that, when pushed, signals a butler to bring him a Coca-Cola. He raised eyebrows when talking about "the most beautiful piece of chocolate cake" while talking about his decision to bomb a Syrian airfield in April.
The president, throughout his campaign and first six months in office, has often claimed tight bonds and deep understanding of the country's middle and lower economic classes while claiming his candidacy was stronger than others because he was never part of Washington's elite.
That assertion, coming from a New Yorker who inherited his father's business empire and received a sizable loan to break out in the 1980s, later took the form of "drain the swamp," a catchphrase and promise by Trump to filter Washington of career professionals thought to be beholden to special interests.
"Elitist" has long been a term lobbed by Republicans and conservatives against Democrats and liberals, stemming from the belief that they are out of touch with everyday Americans.
Trump evolved the mantra Monday on Twitter, switching swamp to "sewer" when he stated: "Drain the Swamp should be changed to Drain the Sewer—it's actually much worse than anyone ever thought, and it begins with the Fake News!"