Donald Trump Is So Excited About Meeting Vladimir Putin That U.S. Officials Are Worried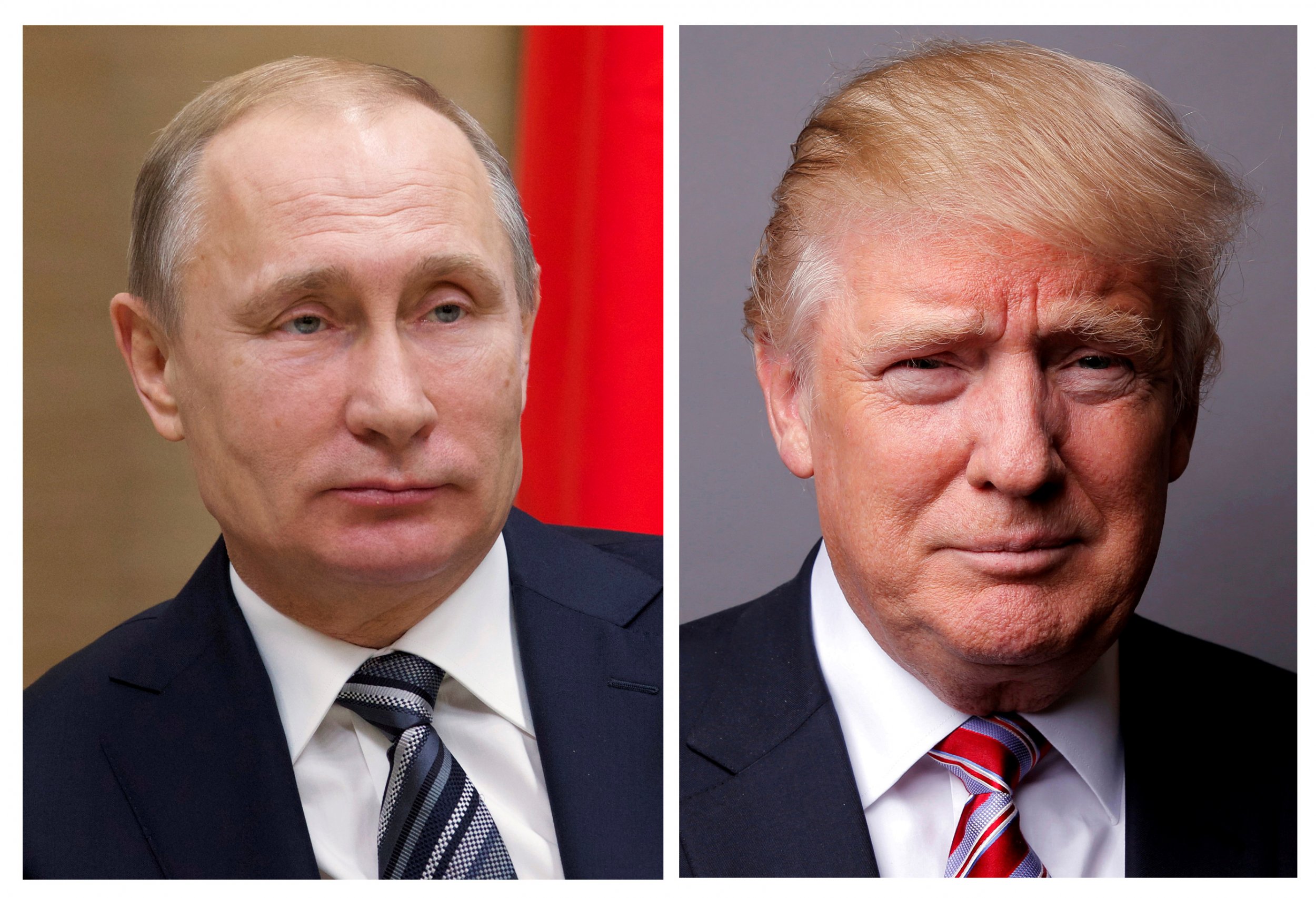 U.S. government officials are trying to curb President Donald Trump's enthusiasm about meeting Russian counterpart Vladimir Putin at the upcoming G20 summit in Germany, the Associated Press reported on Monday.
Trump has not met Putin since being elected last year, despite his claim that he could meet the Russian leader even before being inaugurated. Now he is keen to hold a full bilateral meeting at the time of the summit on July 7-8, two U.S. administration officials, one current and one former, told AP. Both spoke on the condition of anonymity.
Read More: As Russia's Ambassador Kislyak is tipped to leave, could this be his successor?
Such a meeting would involve agreeing on a designated space for it, allowing media access and other diplomatic protocols involved in meetings between two heads of state.
Due to ongoing allegations by the U.S. intelligence community of Russian interference in the U.S. election and a scandal about possible collusion within Trump's team, not everyone in the White House thinks such a meeting is prudent.
State Department and National Security Council officials have asked Trump to consider a more low-profile introduction to the Russian president and perhaps avoid an extended conversation altogether, AP reported.
Among the recommendations are a brief and informal "pull-aside" on the summit's sidelines, and a meeting of U.S. and Russian delegations for "strategic stability talks"—a format which may or may not involve heads of state.
There is no official confirmation on Moscow's or Washington's side that a meeting in any form has been agreed upon, but Putin and Trump will both attend the summit.
Commenting on the AP report, Putin's spokesman Dmitry Peskov said that as far as a possible meeting was concerned, "the protocol side of it is secondary." He let on little about Moscow's awareness of Washington's ambivalence toward the scale of the meeting but said that "in any case there will be a chance to meet." The two governments had not yet ironed out further details about a meeting, he added.
Russia has vociferously denied involved in the U.S. election, and a visibly irate Putin accused U.S. journalists of "hysteria" on the subject earlier this month.