Trump Plans to Tweet During Comey Russia Testimony, say White House Officials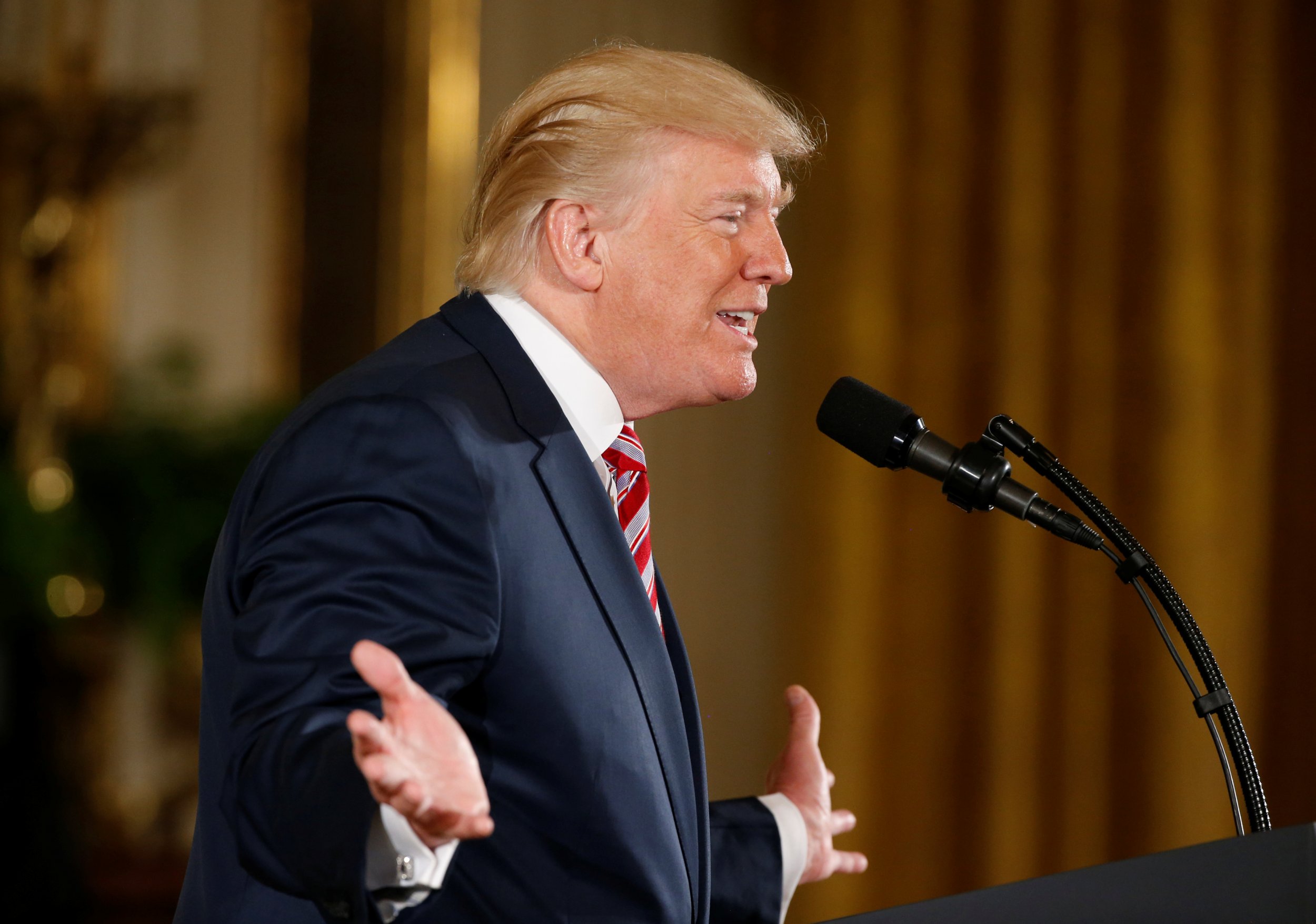 President Donald Trump plans for a showdown Thursday with former FBI Director James Comey. The law enforcement chief Trump fired last month is set to give potentially damaging testimony to the Senate about whether the president worked to obstruct the ongoing investigations in Russian influence on the election.
Trump has plans to push back hard against Comey's testimony in real time on his favourite social media platform—Twitter. Two senior White House officials told The Washington Post Tuesday that he planned to do more than just watch Comey. But lawyers say that Trump's tweets could get him into even more legal trouble.
Trump is "infuriated at a deep-gut, personal level that the elite media has tolerated [the Russia story] and praised Comey," former House speaker Newt Gingrich said. "He's not going to let some guy like that smear him without punching him as hard as he can."
The Associated Press reported late Tuesday that the White House is working up a strategy to undermine Comey's credibility too. The pro-Trump Great America Alliance non-profit, affiliated with the Great America PAC, also launched an ad Tuesday attacking Comey ahead of his testimony as "another D.C. insider only in it for himself."
Trump's tweets about Comey and the FBI's Russia investigation—which is probing Russian interference in the 2016 election and whether Trump's campaign team colluded with Moscow—worry lawyers.
Read more on Comey testimony: Republican senators dining, meeting with Trump two days before FBI director testifies
Law experts have said the president's tweet May 12 that "James Comey better hope that there are no 'tapes' of our conversations before he starts leaking to the press!" only adds to building an obstruction of justice case against him.
Reports indicate that private memos Comey wrote after several meetings with Trump show the president attempting to influence the chief of the FBI to shut down his Russia investigation. This raises the question of whether the president obstructed justice, a criminal offense. Comey is set to address these issues.
Trump's tweets have undercut his administration's legal position on other issues, including defending the constitutionality of its travel ban before the Supreme Court.
On Tuesday Yahoo News reported that lawyers from at least four top law firms have declined requests to represent the president in the Russia investigations. Their decision was, in part, over fears that Trump would not heed legal advice and continue to post tweets that undercut his legal position.
The president is not shy about sharing his immediate, unfiltered thoughts on Twitter. In the first 100 days of his presidency a Newsweek analysis found that the Russia investigation, and the events and people tied to it, was one of Trump's most tweeted about topics.
Along with Trump, the Great America PAC plans to "fire back" against Comey's testimony online "if we feel he crosses a line," said the group's chief strategist Ed Rollins Tuesday.
Larger plans to mount a "war room" in the White House to deal with the press surrounding the Russia investigation have stalled. Members of the White House senior staff say that Trump believes he is his own best spokesman.
The president is "not going to take an attack by James Comey laying down," said Roger Stone, a Trump political adviser, to The Washington Post . "Trump is a fighter, he's a brawler and he's the best counterpuncher in American politics."