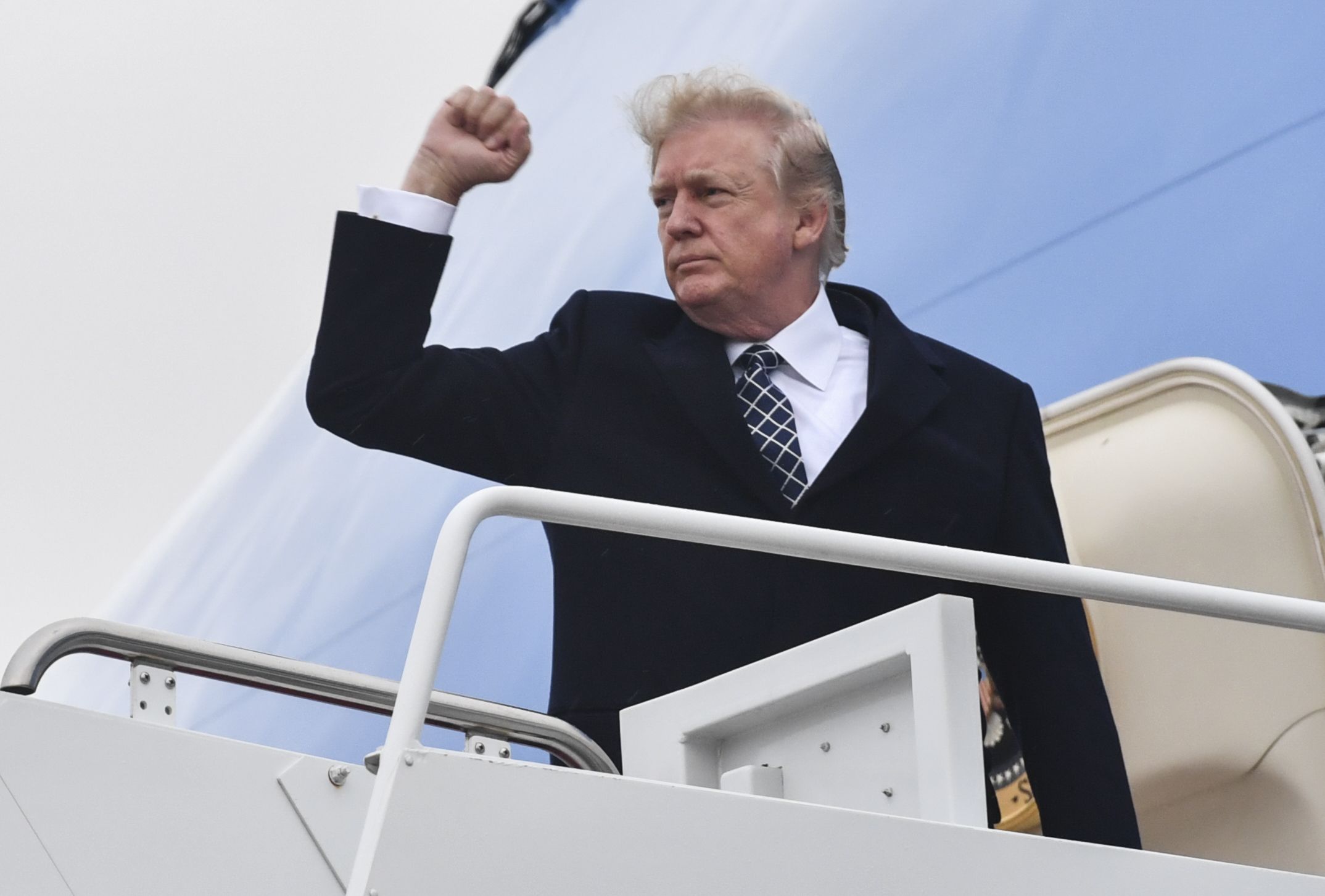 President Donald Trump has been accused of "playing with fire" after the United States announced it was working with Syrian militia allies to set up a new border force.
Turkey's Deputy Prime Minister Bekir Bozdag accused the Trump administration of "provocative" behavior over the plans, which the U.S. says could see as many as 30,000 personnel employed.
Turkey regards the Kurdish YPG militia, which will form part of the force, as a terrorist group.
Bozdag warned that the decision to include Kurdish militia forces in the border patrol was a risky move.
The U.S.-led coalition has said it has already recruited 230 new cadets for the new security force established to help secure areas recently liberated from Islamic State (ISIS) militants.
The force's main priority will be to secure Syria's northern border with Turkey, as well as the eastern border with Iraq, according to the Associated Press.
The coalition told the AP on Monday that the aim was to develop a 30,000-strong force over the next several years, with at least half of the patrol team made up of fighters from existing Kurdish-led Syrian Democratic Forces.
Read more: Why did Trump stop Turks from coming to America?
The SDF presently controls nearly 25 percent of Syria's territory along the borders with Turkey and Iraq.
In a series of tweets written in Turkish, Bozdag added: "We could come suddenly one night," echoing the same warning that was reportedly uttered by Turkish President Recep Tayyip Erdoğan in September after he threatened to invade Iraq.
In November, Turkey said Trump had told Erdoğan he had issued instructions that weapons should not be provided to Kurdish YPG fighters in Syria, a move that Turkey welcomed.
Ankara has been increasingly infuriated by Washington's support for the YPG militia, viewing it as an extension of the Kurdistan Workers Party, which has fought a decades-long insurgency in Turkey and is designated a terrorist group by several countries and organizations, including the U.S., Turkey and the European Union.