Former National Intelligence Director James Clapper has slammed Donald Trump after a Monday report from The New York Times revealed the president suggested to senior administration officials last year that the United States should withdraw from NATO.
Clapper, a retired lieutenant general who served as intelligence director under President Barack Obama, discussed his concern that Trump could have talked about a NATO withdrawal directly with Putin while appearing on CNN's New Day on Tuesday. He warned that withdrawing from NATO would only harm the U.S., while benefiting Russia.
"If this was in fact a topic of discussion in secret sessions between Putin and President Trump, that's really terrible," the retired general said. "Withdrawing from NATO—even discussing withdrawing from NATO—would be disastrous for the security of the United States."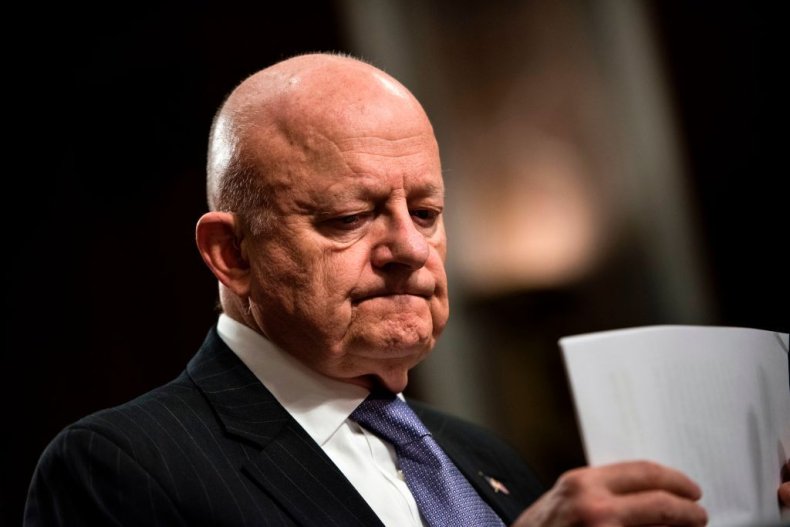 Clapper pointed out that NATO is not only about the U.S. protecting allies, arguing that the country also "derives benefit from being forward deployed where our first line of defense is our own shore." Withdrawing from NATO "would play into Putin's hands," he said.
The former intelligence director's concerns align with those of other experts. The former supreme allied commander of NATO, retired Admiral James Stavridis, told the Times that U.S. withdrawal from the international alliance would be "the gift of the century for Putin." However, the White House has pushed back against the story, pointing to comments from Trump last summer when he said the alliance was "very strong."
Trump continues to face pressure over his alleged connections to Russia, with things heating up this past weekend after a series of reports. The Times revealed the FBI launched a counterintelligence investigation into the president after he fired James Comey in 2017, fearing he could have knowingly or inadvertently come under the influence of Moscow. Another article from The Washington Post alleged Trump has gone to great effort to conceal his personal conversations from Putin, even from top administration officials.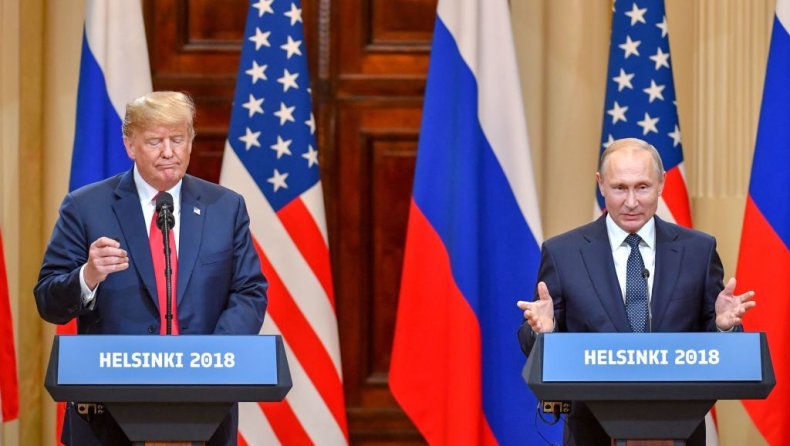 But Trump and Moscow have pushed back against the accusations, with both arguing the president has been tough on Russia. The president has implemented strong sanctions targeting Russian business leaders, oligarchs and government officials. He has also armed the Ukrainian military against Russian-backed separatist fighters and carried out military strikes against the Syrian government's forces, which are supported by the Kremlin. However, the president has also regularly praised Putin and urged Washington to improve ties with Russia. His decision to withdraw the U.S. from Syria has also been called a win for Moscow by many analysts. Pushing for a U.S. withdrawal from NATO would be widely considered a major victory for Putin as well.
Talking about the bigger picture of Trump's alleged collusion with Russia, Clapper suggested to CNN that people have become "callous" toward new reports regarding the ongoing probe. "I find that very disturbing," he said.