At the United Nations, Trump Plugged His Own Tower Before the General Assembly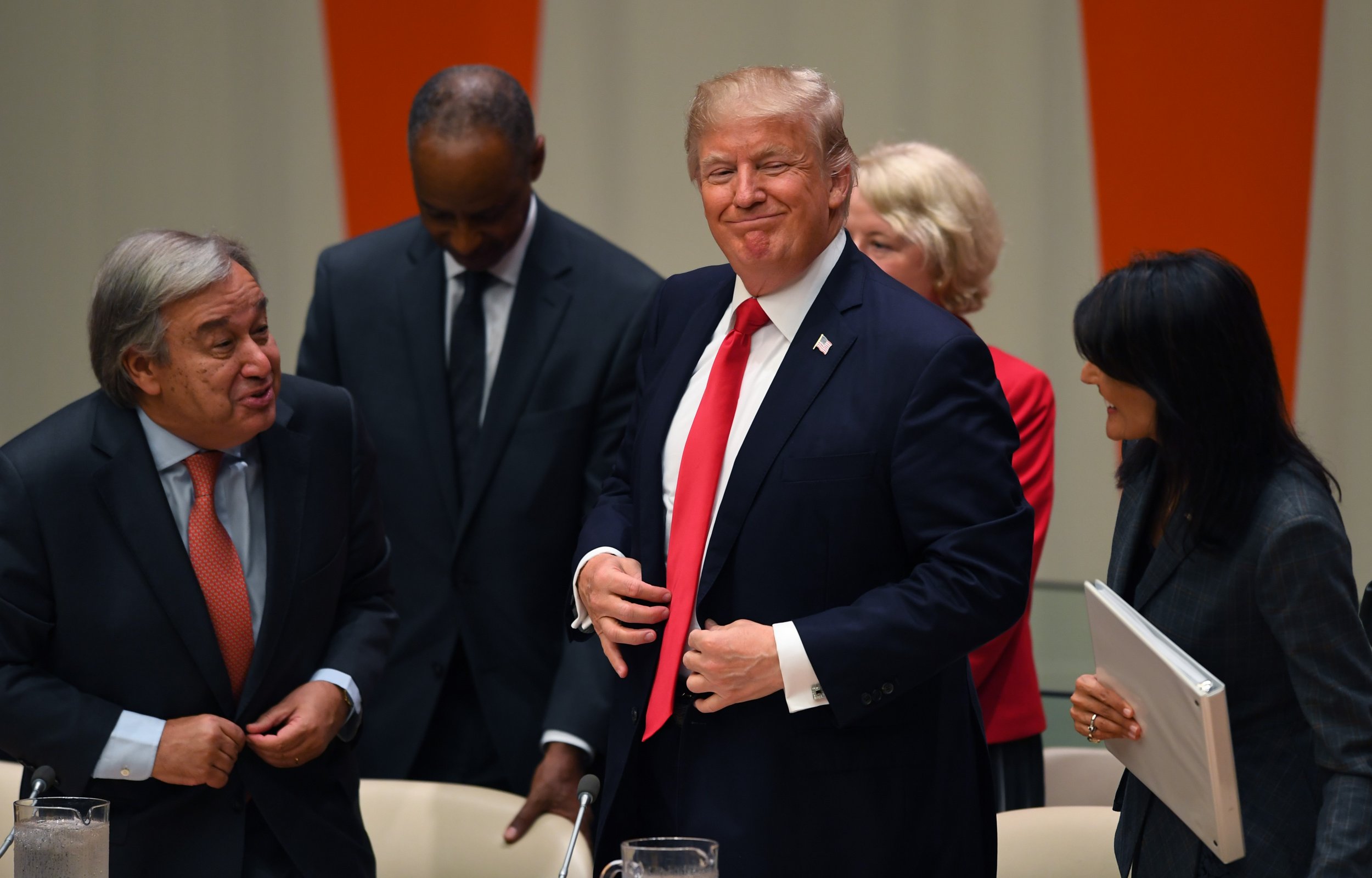 President Donald Trump managed to sneak in a plug for one of the famous properties bearing his name Thursday while making his first address to the United Nations, a comment that is sure to ignite further criticism of the billionaire for using his office for personal gain.
Before Trump outlined, in broad strokes, his hopes of reform and better management at the international diplomatic body, he snuck in a comment about his own Trump World Tower.
"I actually saw great potential across the street, to be honest with you, and it's only for the reason that the United Nations was here that that turned out to be such a successful project," Trump said according to USA Today.
The tower is adjacent to the United Nations headquarters on the ritzy east side of Manhattan. When it was completed in 2001, it was the tallest entirely residential building in the world.
The president's use of the phrase "such a successful project" reminded some critics that the president frequently praises his prior work—development projects that still benefit him and his family.
Last month, following the violent protests in Charlottesville, Virginia, the president was criticized not only for his controversial comments blaming "many sides" for the violence, but also for boasting about the size of his winery just outside the historic city.
The billionaire real estate mogul placed his assets in a trust and is no longer the head of his global organization, but he and the rest of the Trump family have come under scrutiny for potentially using their new political power to enrich themselves.
The sister to the president's son-in-law and White House adviser Jared Kushner reportedly cited her brother during a presentation to Chinese investors in Beijing on a real estate project run by the Kushner family, and Trump extended a program that allowed real estate investors to gain a visa faster if they invested $500,000 into a U.S. property, according to The Washington Post.
The Trump Organization also profits from its management of the Trump International Hotel. In June, the Government Accountability office and the General Services Administration's (GSA) Office of Inspector General launched probes into how the hotel obtained its lease from the GSA. The GSA stated that the lease was in "full compliance" in March, but that claim is now in question.
Earlier this year, the hotel was used to hold a fundraiser for the Republican National Committee, raising $10 million.