Echoing Trump, Polish President Denounces Reports Wife Snubbed Handshake With U.S. President as 'Fake News'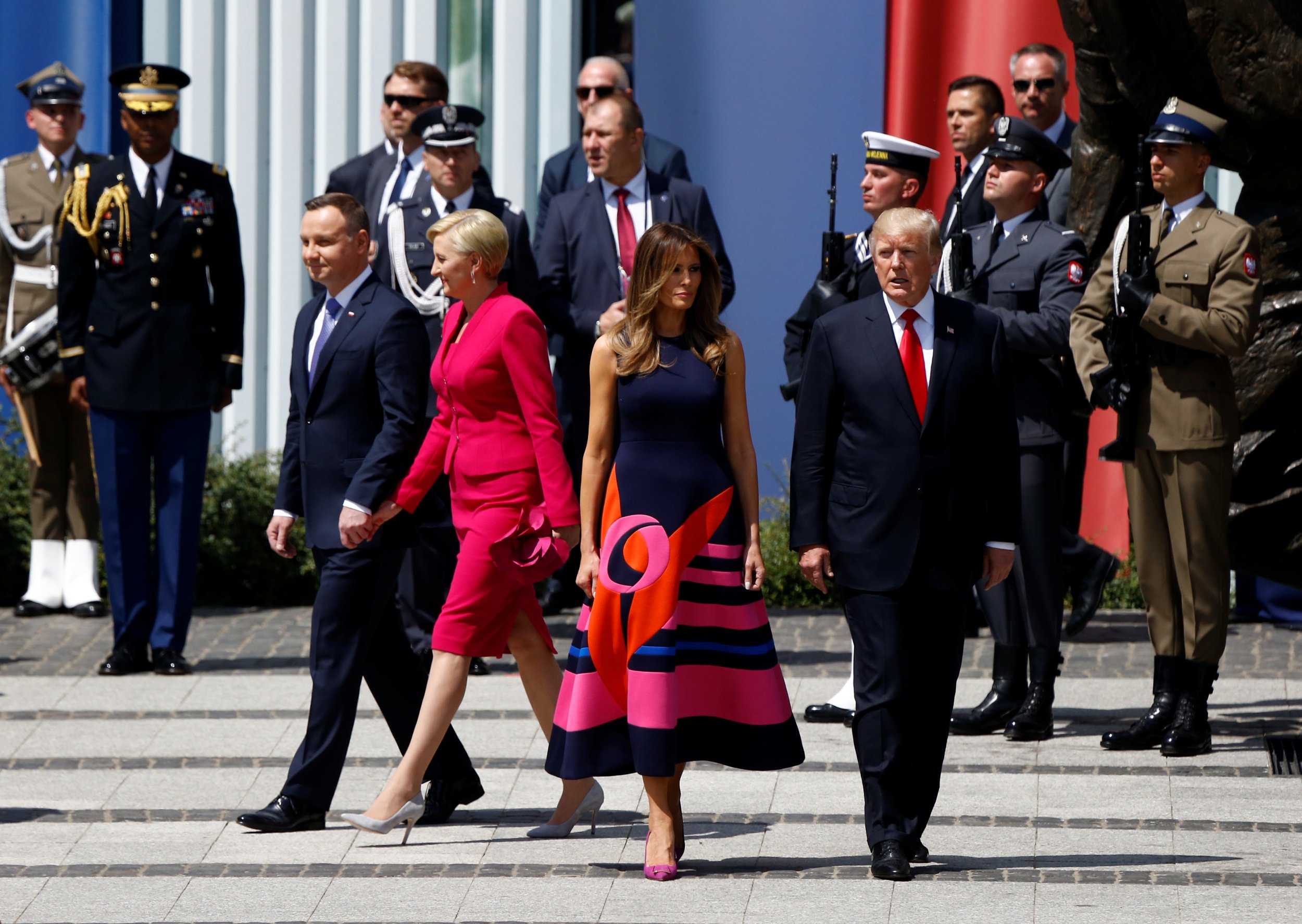 Echoing President Donald Trump's criticism of the media, Polish President Andrzej Duda has decried reports his wife snubbed a handshake with the U.S. president, calling them "fake news."
Trump, first lady Melania Trump and Duda and his wife, Agata Kornhauser-Duda, were exchanging greetings on a stage in Warsaw Thursday during the first leg of the Trumps' European trip. As they were preparing to leave the stage, Trump shook hands with Duda and then appeared set to shake hands with Kornhauser-Duda, who passed by him in walking to Melania Trump to shake her hand. According to Duda, his wife did shake the president's hand afterward.
"Contrary to some surprising reports my wife did shake hands with Mrs. and Mr. Trump @POTUS after a great visit. Let's FIGHT FAKE NEWS," tweeted Duda late Thursday.
Trump delievered a speech in Warsaw in which he praised Poland, which shares his hardline anti-immigrant stance, claiming it was one of the few countries prepared to take action to defend Western freedoms.
During a joint press conference earlier, Trump had renewed his attacks on "fake news' outlets, and Duda nodded and smiled when Trump asked him if he had the same problems in his own country.
Since Duda's populist Law and Justice party took power in 2015, the Polish government has been criticized for clamping down on press freedoms. Duda recently signed a bill allowing political parties to take control of state media outlets, which critics claim could transform news organizations into government mouthpieces.
Trump's power handshakes have come under scrutiny since he took office in January, with world leaders deploying a range of methods to counter them. During a May meeting in the Oval Office, Trump appeared to snub a handshake with German Chancellor Angela Merkel. The two shook hands on Thursday.