Pope Francis Is Meeting With Donald Trump, but They Might Not Get Along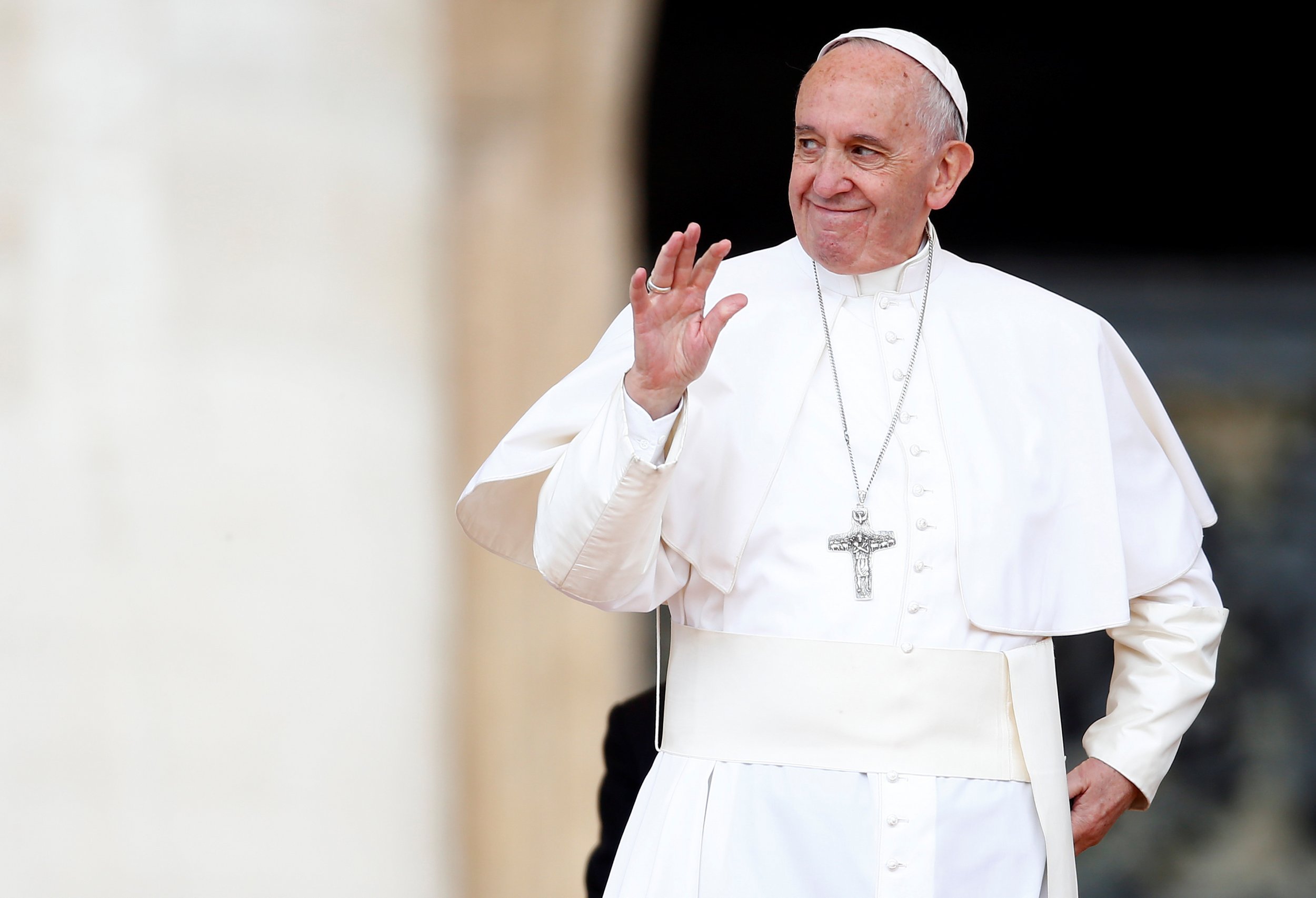 The Vatican confirmed Thursday that President Donald Trump will meet with Pope Francis later this month, marking the latest event in their short-but-rocky relationship.
After recently claiming that Trump had not officially asked for an audience with the Roman Catholic leader on his upcoming trip to Italy, the Vatican said the duo would meet May 24 at 8:30 a.m. local time, according to the National Catholic Register. Press secretary Sean Spicer has insisted Trump "would be honored to have an audience with his holiness," but how the encounter will actually go remains unclear, given their past.
Ahead of the meeting, check out how their previous encounters have gone:
The saga kicked off in February 2013, when Trump, then just a tycoon, criticized Pope Benedict XVI for his decision to step down. "The Pope should not have resigned—he should have lived it out," Trump tweeted. "It hurts him, it hurts the church."
But the next month, when Francis was elected to replace Benedict, Trump got on board—temporarily. At first, he congratulated the church on the selection, noting that "people that know him love him!" However, when Francis dropped by a hotel to pay his tab, Trump got frustrated.
"I don't like seeing the Pope standing at the checkout counter (front desk) of a hotel in order to pay his bill. It's not Pope-like!" he tweeted in March 2013.
Trump came around by December of that year, when he tweeted praise of the new pontiff—while also sneakily praising himself. The good vibes persisted through April 2014, when Trump named the pope as his dream candidate for The Celebrity Apprentice.
The relationship began to heat up in August 2015, about two months after Trump announced he was running for president. In an interview, CNN asked Trump how he'd respond if Francis opposed capitalism. First, Trump said he thought the pope was a "pretty good guy." Then, Trump said he would scare him.
"I'd say ISIS wants to get you," Trump said. "You know that ISIS wants to go in and take over the Vatican? You have heard that. You know, that's a dream of theirs, to go into Italy."
Tensions between the two flared a few months later, in February 2016, when Francis opposed one of Trump's central campaign promises: to build a wall along the U.S. border with Mexico. Speaking with reporters, the pope said, "A person who thinks only about building walls, wherever they may be, and not building bridges, is not Christian," according to NPR.
Trump shot back with a lengthy statement posted on Facebook that again referenced the Islamic State group. "If and when the Vatican is attacked by ISIS, which as everyone knows is ISIS's ultimate trophy, I can promise you that the Pope would have only wished and prayed that Donald Trump would have been President because this would not have happened," he wrote. "No leader, especially a religious leader, should have the right to question another man's religion or faith."
Possibly having learned his lesson, the pope did not speak up again. Just before the presidential election in November 2016, he said he didn't want to interfere in American politics.
"I'll just say this: Study the proposals well, pray and choose in conscience," he added, according to the Associated Press.
Trump won, of course, and was inaugurated in January. When he took office, Francis sent along a message congratulating the new president, saying he prayed Trump's decisions would be "guided by the rich spiritual and ethical values that have shaped the history of the American people and your nation's commitment to the advancement of human dignity and freedom worldwide."
He took it a step further when he said in February that Christians should know "to not raise walls but bridges, to not respond to evil with evil, to overcome evil with good."
That brings us up to now, when Trump's first foreign visit was announced on Thursday. In just a few weeks, we'll see whether the two leaders will get along or have another spirited (get it?) debate.