Is Trump Really More Popular than Obama? President Sparks Debate by Retweeting Favorable Twitter Poll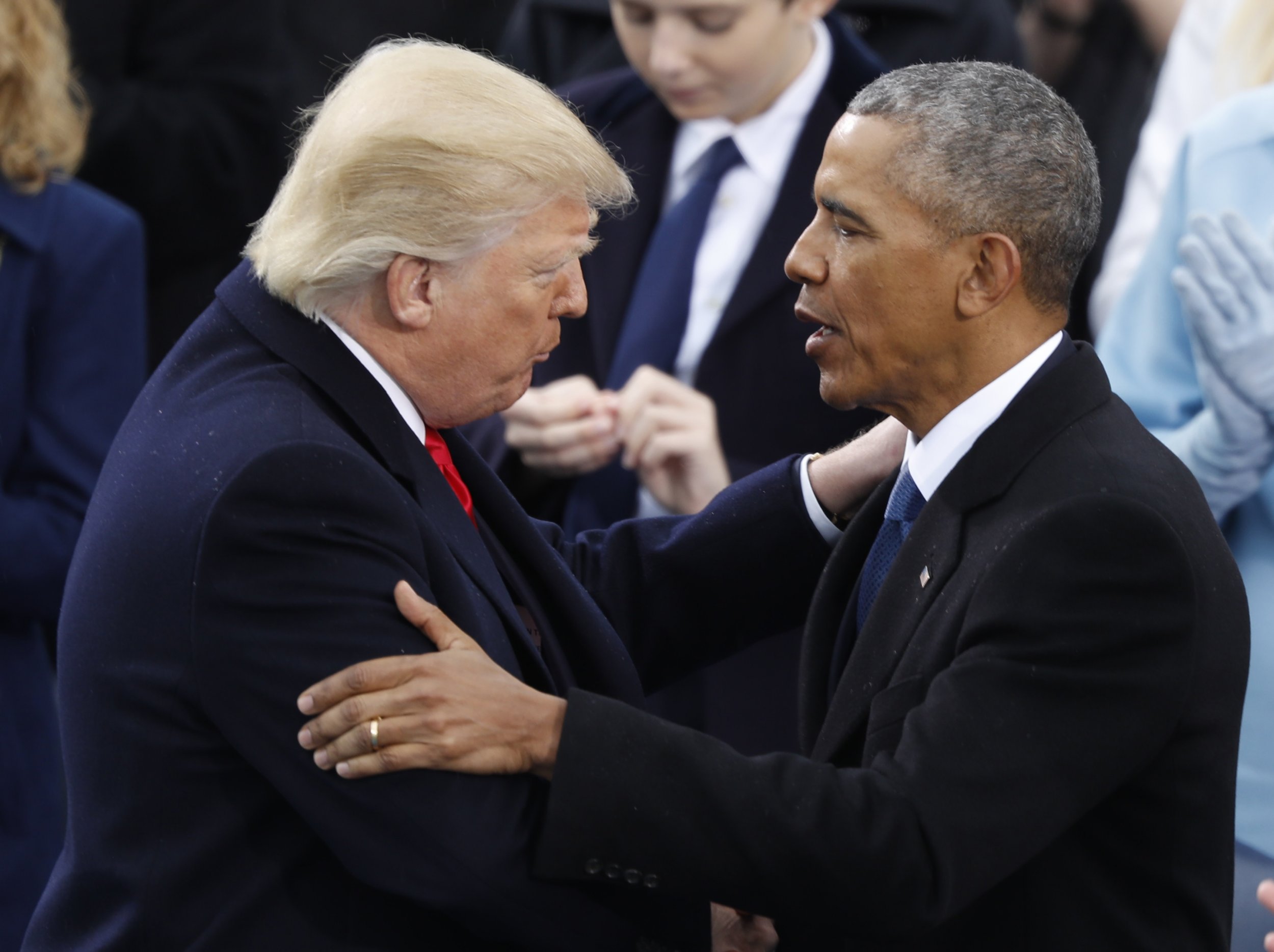 During an early morning Twitter storm Thursday morning, and in between retweeting Fox and Friends and launching another attack against Senate majority leader Mitch McConnell, President Donald Trump retweeted a poll asking whether he or his predecessor Barack Obama is a better president. Given his endorsement, it is not too hard to guess the result. Trump came out on top by a 61 percent to 39 percent margin.
Related: Trump's approval rating is the opposite of Obama's at this point in his first term. (That's bad for Donald)
It is not the first time Trump has attempted to portray himself as being more popular than Obama. In June, he tweeted, "The new Rasmussen Poll, one of the most accurate in the 2016 Election, just out with a Trump 50% Approval Rating. That's higher than O's #'s!"
That wasn't, in fact, the case. Obama's approval rating at the same time of his first term, even in the typically right-leaning Rasmussen poll, was 55 percent. And, just like then, Trump's latest attempt to suggest he is viewed more favorably than his Democratic predecessor is misleading to say the least.
Trump's approval rating in the daily Gallup presidential tracking poll currently stands at just 37 percent. At the same point of Obama's presidency, his figure was almost 20 points higher, at 56 percent.
The sample size from ProgressPolls, which has only been in operation on Twitter for two weeks, was far larger, with 28,589 voters compared to the 1,500 Gallup respondents. However, far more care was taken with the Gallup poll to ensure the sample was a reliable one. In the case of a Twitter poll, it could be widely circulated among people with one distinct set of political views. It can also be completely anonymous, and there is nothing to stop individuals voting multiple times with different accounts.
And then there is the question of Twitter bots, which form a large percentage of Trump's followers and which the president has even been known to retweet.
Although Trump's retweet does not show that he is more popular than Obama, it does further reinforce the suggestion that he is "obsessed" with his predecessor.
Trump has spent much of his early months in the White House criticizing and attempting to undo Obama's signature accomplishments, including Obamacare. In an article for Buzzfeed News Wednesday, six senior officials and diplomats with the United States' European allies painted a picture of Trump as being totally transfixed with a president who, thus far, has been shown to be significantly more popular among the American public.
"It's his only real position," one European diplomat said. "He will ask, 'Did Obama approve this?' And if the answer is affirmative, he will say, 'We don't.' He won't even want to listen to the arguments or have a debate. He is obsessed with Obama."