Trump Says He's the Most Popular President Ever Around the World; the Reality Is Very Different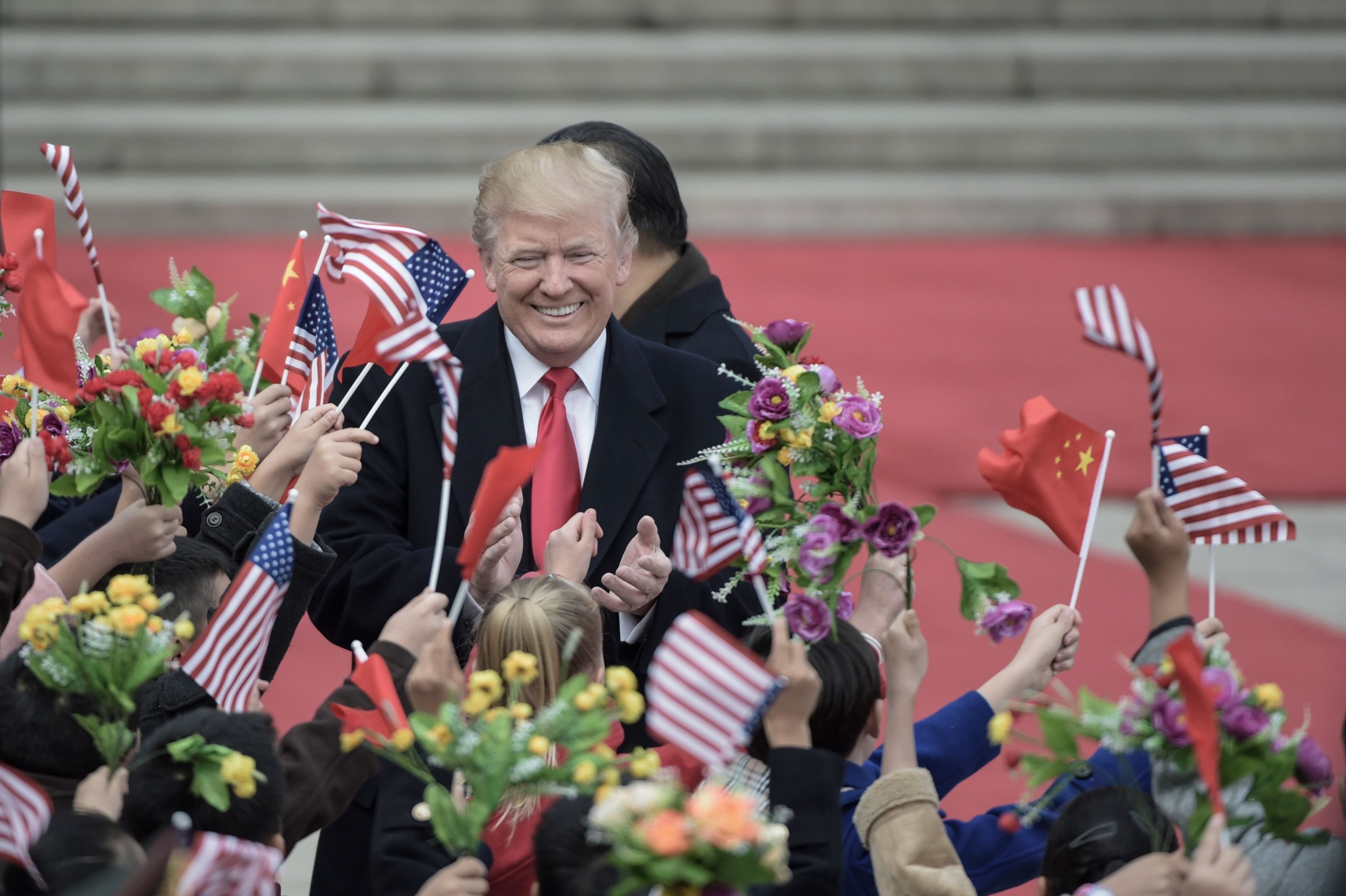 President Donald Trump isn't a huge fan of traveling, but he has clearly grown to love the receptions he has received on his trips abroad.
Related: Giant Swastika-Armed Trump Set on Fire by Left-Wing Protesters in Philippines
"Red carpet like I think probably nobody has ever received," Trump said Monday about the treatment he received during his five-country tour of Asia.
It is far from the first time Trump has suggested that he has been welcomed like no president before him. The reality of Trump's popularity overseas is very different, however. The receptions he has received from various presidents, prime ministers, authoritarian strongmen and dictators contrast sharply with how he is viewed by the wider populations on the streets, as evidenced by both polls and protests.
Across 37 countries, whose populations were surveyed by the Pew Research Center this spring, only two had more confidence in Trump to do the right thing regarding world affairs than his predecessor, Barack Obama. Across those 37 countries, a median of only 22 percent expressed confidence in the current U.S. president.
Outside the red-carpet receptions, there was plenty of evidence of Trump's unpopularity on his travels. In the Philippine capital of Manila, where Trump made his latest comments, hundreds of protesters marched toward the U.S. embassy. Some even burned a 13-foot effigy of the president bent into the shape of a swastika.
There were anti-Trump protests, too, in both Japan and South Korea, which Trump previously visited on what has been to date his longest foreign trip as president. Indeed, it seems the only countries where Trump isn't met with protests are those with authoritarian governments, where he can be spared questions from the media as well as any open hostility on the streets.
Trump has bought into the lavish flattery wherever he has gone. After his visit to Paris for Bastille Day In July, Trump told The New York Times that he was persuaded to go in part because French President Emmanuel Macron told him, "They love you in France." In reality, according to the Pew survey, just 14 percent of French people have confidence in him.
Of his visit to Warsaw, he said: "Poland was beautiful and wonderful, and the reception was incredible."
So why the difference between Trump's reception with world leaders, even some who have been openly critical of him, and how he is viewed in those countries at large? The answer may be simply that foreign leaders have quickly cottoned to the fact that faced with a president who often shifts his positions and appears to have little in the way of fixed ideology, the best way to influence Trump is through over-the-top flattery.
"Trump risks mistaking personal flattery for geopolitical realities," Richard Gowan, an expert on diplomacy at the European Council on Foreign Relations, told Vox last week. "Everyone will be nice to the U.S. president—but behind the scenes, they will adjust their political calculations to reflect real-world politics."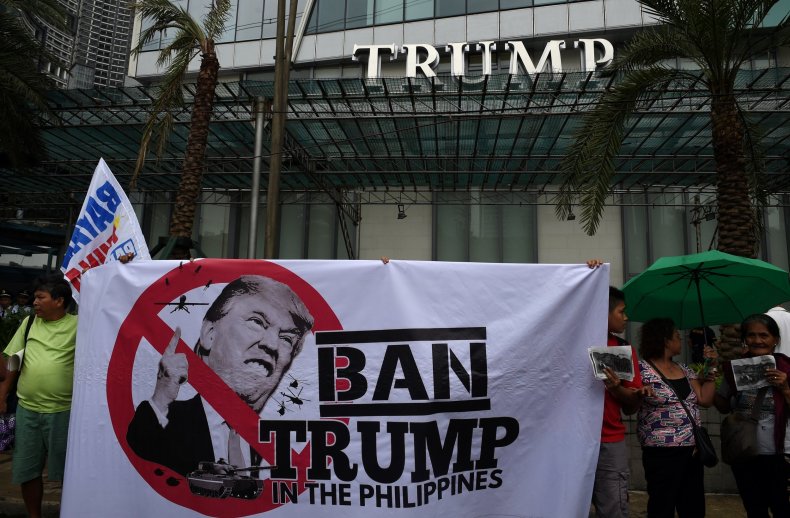 The strategy has already paid dividends. In the Philippines, where he was serenaded with a love song by the country's leader, Trump made no mention publicly of the close to 9,000 people that human rights groups estimate have died in extrajudicial killings as part of President Rodrigo Duterte's brutal "war on drugs."
In China, meanwhile, Trump struck a far more conciliatory tone on both trade and North Korea than his previous rhetoric.
"[The Chinese] have figured out, as many other countries have realized, that the way to win over President Trump and get him to back off some of his more hostile campaign rhetoric is to turn up the charm," Aaron Connelly, research fellow at the Lowy Institute for International Policy, told CNBC.
Even if the popularity Trump appears to believe the flattery implies is imagined, the effect can be very real.