Trump's Approval Rating Plunges as Popularity Hits New Low in Latest Gallup Poll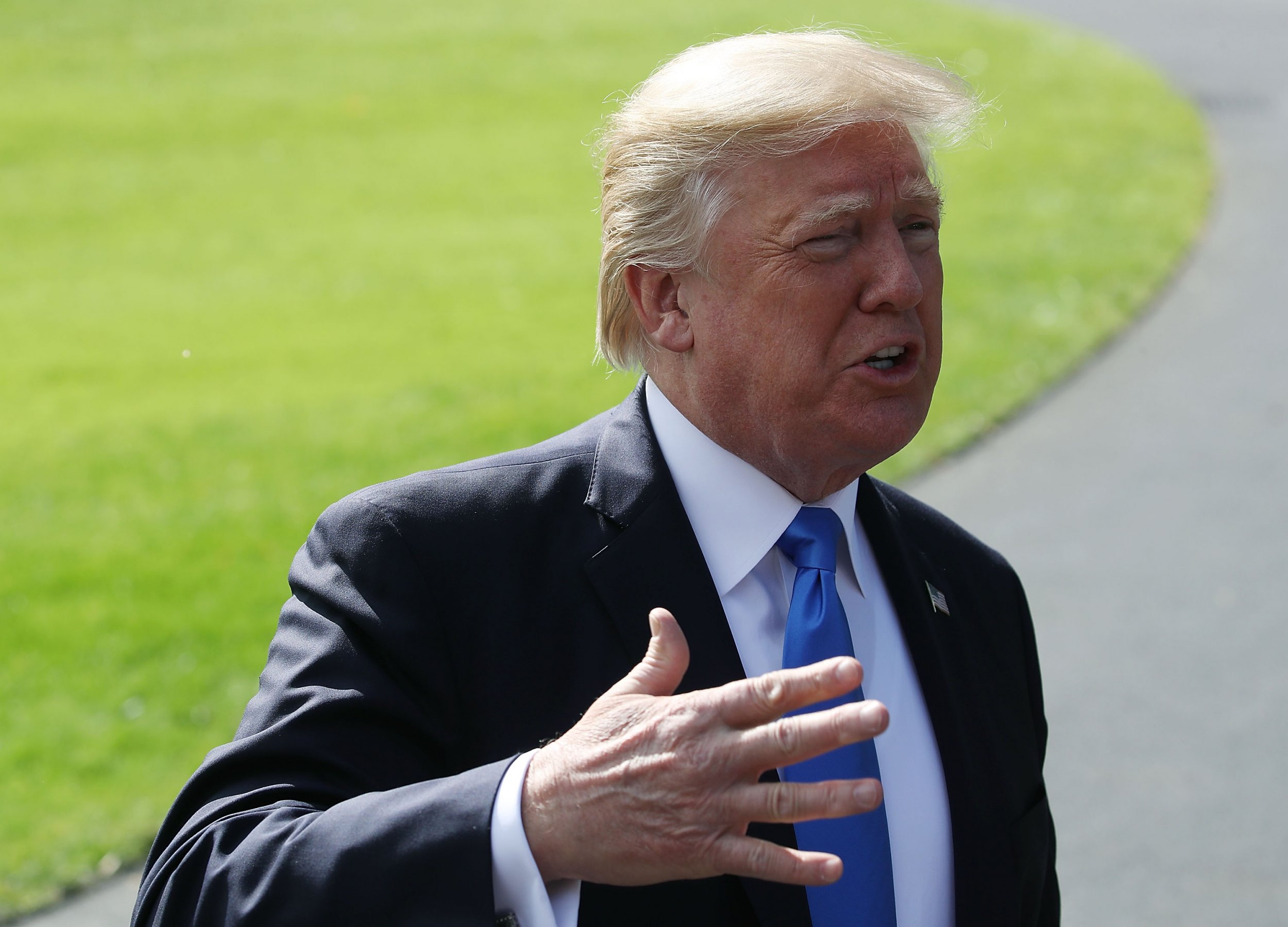 President Donald's Trump's approval rating has plummeted to a new all-time low, with only 33 percent of respondents saying they approve of the president, Gallup said released Monday.
The new poll comes as Trump is embroiled in public fights with GOP senators and a high-profile investigation into whether members of his campaign colluded with Russia to influence the outcome of the 2016 election.
Trump now has the lowest third-quarter approval rating of any president since polling began, with surveys showing similar approval ratings to those of Richard Nixon and George W. Bush toward the end of their presidencies.
"Usually presidents have a honeymoon period in the beginning, but he started with a polarized world where everyone had an opinion of him," John Fortier, director of the Democracy Project at the Bipartisan Policy Center, told Newsweek. "Even if he has 39 percent approval, it's not a good number, and he's been sitting there for about a month and half."
Fortier says Trump's popularity began to decline after the president fired then-FBI Director James Comey, and the Republican Party failed to pass health care legislation to repeal and replace Obamacare. The low approval ratings also came before the public learned of charges filed by special counsel Robert Mueller against former Trump campaign chairman Paul Manafort.
Scandals make it more likely Trump's popularity will continue to decline, but they don't necessarily mean he can't make a comeback, Fortier said.
"Forty percent [approval] is not a number you would walk into a re-election and win. But it could go back up," he said. "If the economy improves a fair amount then that could increase the numbers, so there could be forces pulling both ways."
The polls themselves show that popularity rates can fluctuate wildly. Trump's approval rating suddenly began to climb in September after declining for seven months prior to that, according to a Gallup poll released last month.
The news of the most recent Gallup poll comes just one day after an NBC/Wall Street Journal poll said that only 38 percent of the country approves of the commander in chief. That poll's findings also suggested that Trump is losing support among his base. Support from whites declined from 51 percent to 47 percent from September to October, the poll showed. And support fell from 58 percent to 51 percent among whites without a colleague degree.
A Fox News poll earlier this month produced similar results.