Donald Trump Mocked by Porn Industry Group For Not Knowing HIV, HPV Are Different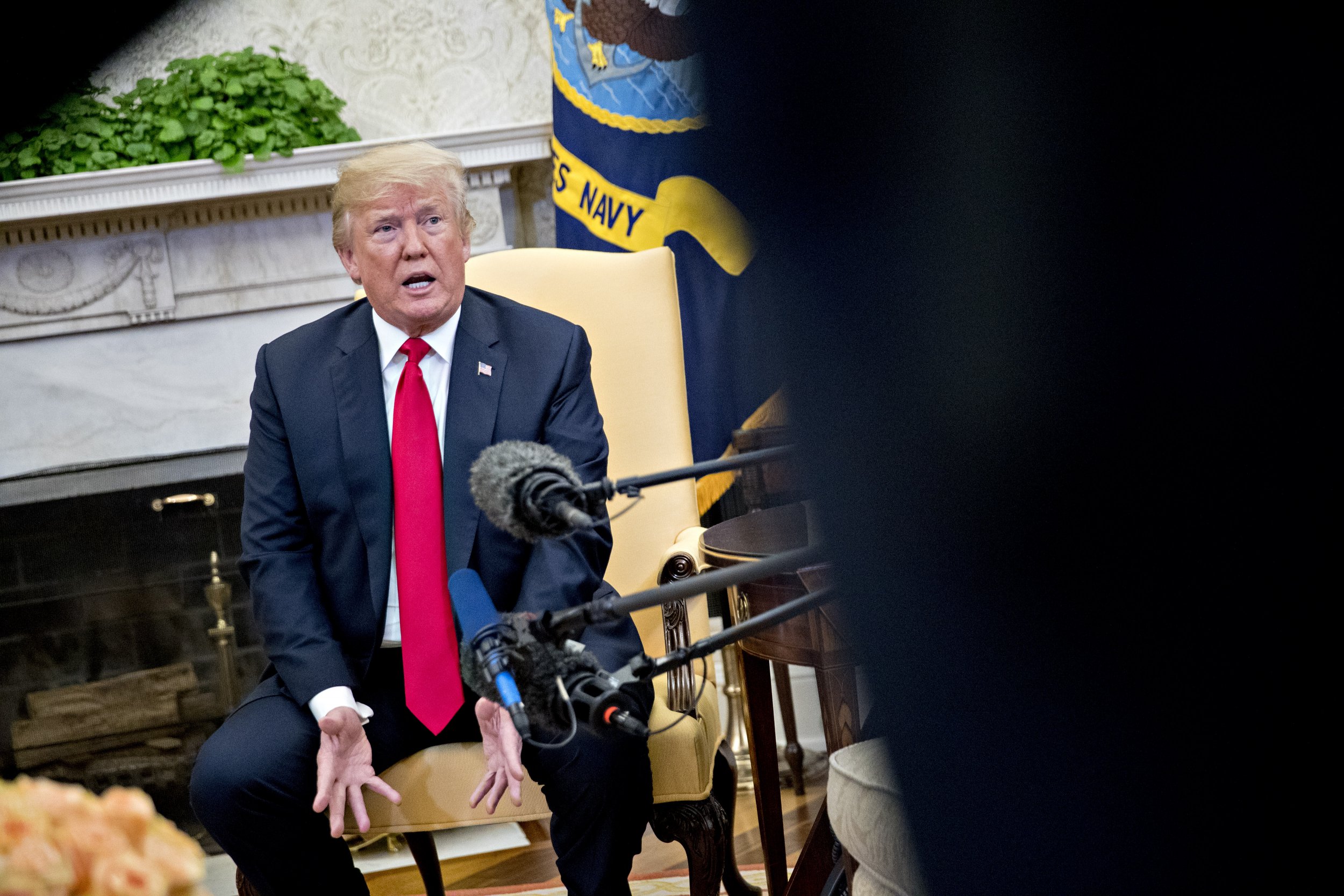 The porn industry's major trade associate mocked President Donald Trump for reportedly not knowing the different between the HIV and HPV viruses in a letter sent to the White House Friday.
The Free Speech Coalition appeared to reference the payment made to adult film actor Stormy Daniels when it thanked Trump for "the tremendous efforts you have paid for showcasing industry talent," the letter, first reported by The Hill, read.
Then the coalition cited recent comments from Microsoft founder and billionaire Bill Gates, who claimed Trump was confused about the differences between HIV and HPV.
"We understand that science is hard, and certainly a challenging concept for people who do not believe in facts," the letter read. "However, your willingness to acknowledge your own ignorance is the first step in the learning process – so please be proud of your progress! There is no such thing as a silly question when it is coming from someone with direct access to nearly half the world's nuclear arsenal."
The three-page letter then delves into the differences between HIV and HPV, and noted that the executive branch Trump heads up does have programs meant to combat HIV and AIDS.
The coalition also asked that Trump have the Republican Party stop labeling the porn industry "as a public health crisis" and noted that "no one has ever died from porn."
Gates, speaking to staff of his charitable foundation recently, described two meetings he had with Trump and how the president said he was considering a commission to look into the "ill-effects of vaccines," which Gates said he promptly shot down as a "bad thing" for Trump to do.
"Both times he wanted to know the difference between HIV and HPV and so I was able to explain that those are things that are rarely confused with each other," Gates said according to MSNBC.