Trump's Biggest Complaint Is That He Can't Watch Porn at White House, Mika Brzezinski Claims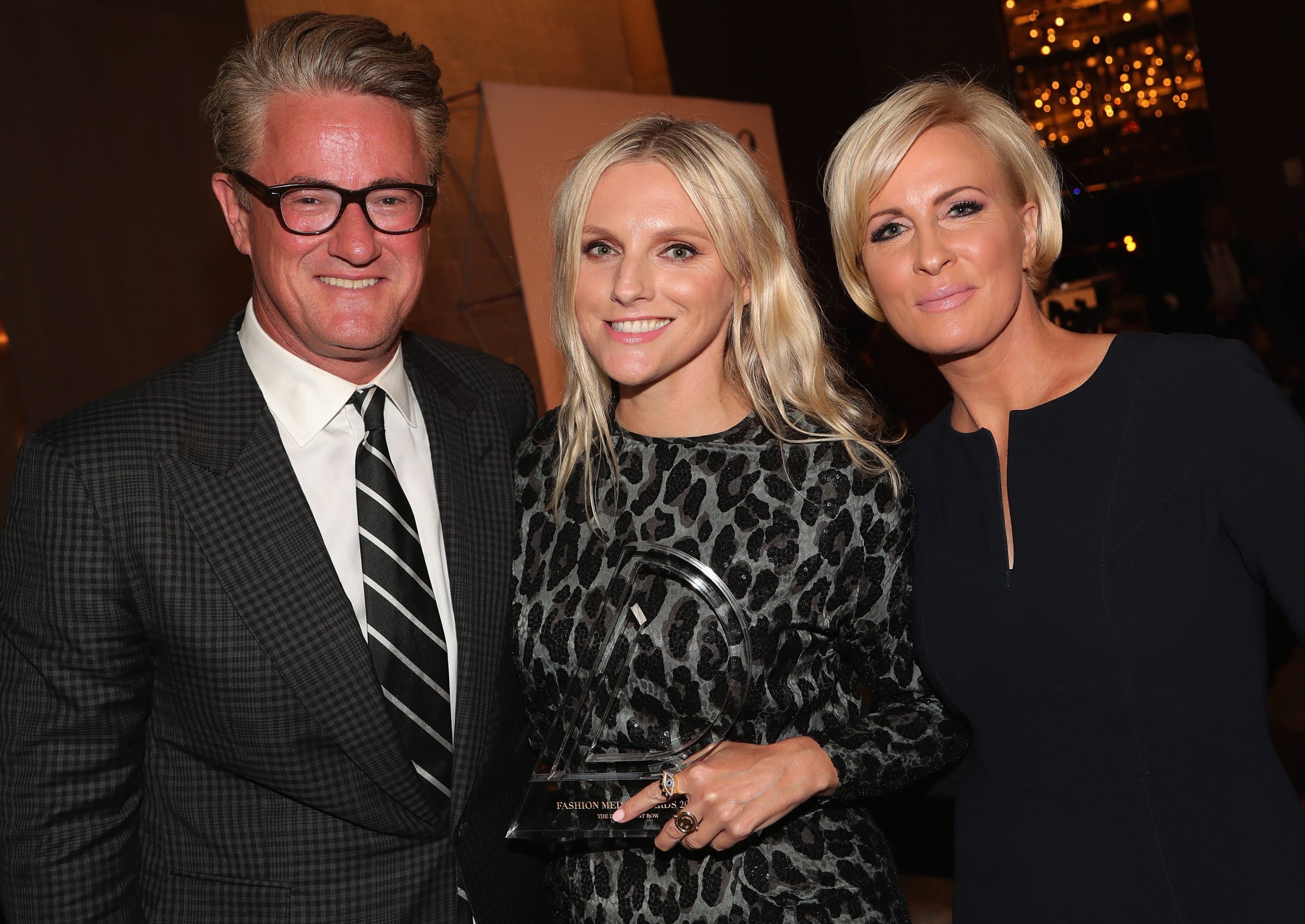 President Donald Trump's "biggest complaint" about living in the White House is that he cannot watch pornography, one of his fiercest cable news critics claimed Thursday.
Mika Brzezinski, who has had public battles with the president over Twitter, returned to MSNBC following her regular spot on Morning Joe to appear with host Stephanie Ruhle. She also spoke with the attorney for Stormy Daniels, Michael Avenatti, to discuss disparaging comments made by one of Trump's personal lawyers, Rudy Giuliani, about Daniels and her line of work.
"The hypocrisy is astounding," Brzezinski said. "Because I know someone who spoke to Donald Trump recently about life in the White House, and Donald Trump's biggest complaint was that he's not allowed to watch porn in the White House. So there you go, there's a little bit of news for you. He's upset that he can't watch porn in the White House."
Brzezinski did not disclose her source for the unverified claim.
Former New York City Council Speaker Christine Quinn responded by laughing and suggested that "1-900 numbers" blocked by the White House "must be a disappointment" for Trump as well.
Brzezinski's claim about the president's alleged viewing habits followed her bashing of Giuliani Thursday morning. She labeled the former New York City mayor a "misogynistic fool" and a "disgusting man" after he suggested Daniels's appearance was reason enough to deny Trump had an alleged sexual encounter with her in 2006.
"Excuse me, when you look at Stormy Daniels—uh, I know Donald Trump—look at his three wives," Giuliani said during an appearance in Israel Thursday "Beautiful women. Classy women. Women of great substance. Stormy Daniels?"
Giuliani also said First Lady Melania Trump believed her husband's denials of an encounter with Daniels, adding that he had "no respect" for Daniels, whose legal name is Stephanie Clifford.
"I respect women, beautiful women, and women with value, but a woman who sells her body for sexual exploitation I don't respect," Giuliani said. "Tell me what damage [Daniels] suffered. Someone who sells his or her body for money has no good name."
Brzezinski, along with her fiancé and co-host Joe Scarborough, engaged Trump over his apparent hypocrisy Wednesday. Each reacted sarcastically on Twitter to Trump's claim that the media had been "vicious" to his wife about her nearly month-long absence following a medical procedure.
In his attack on the media, Trump pointed to speculation that the first lady had been getting a facelift, which led Scarborough to reference an occasion last year when the president took to Twitter to claim that he saw Brzezinski "bleeding badly" after a facelift.
Correction: The original version of this story credited a quote to MSNBC host Stephanie Ruhle. Former New York City Council Speaker Christine Quinn referred to "1-900 numbers" during the segment.