Trump Posed in Photo With Pedophile George Nader for $189,000 RNC Donation: Report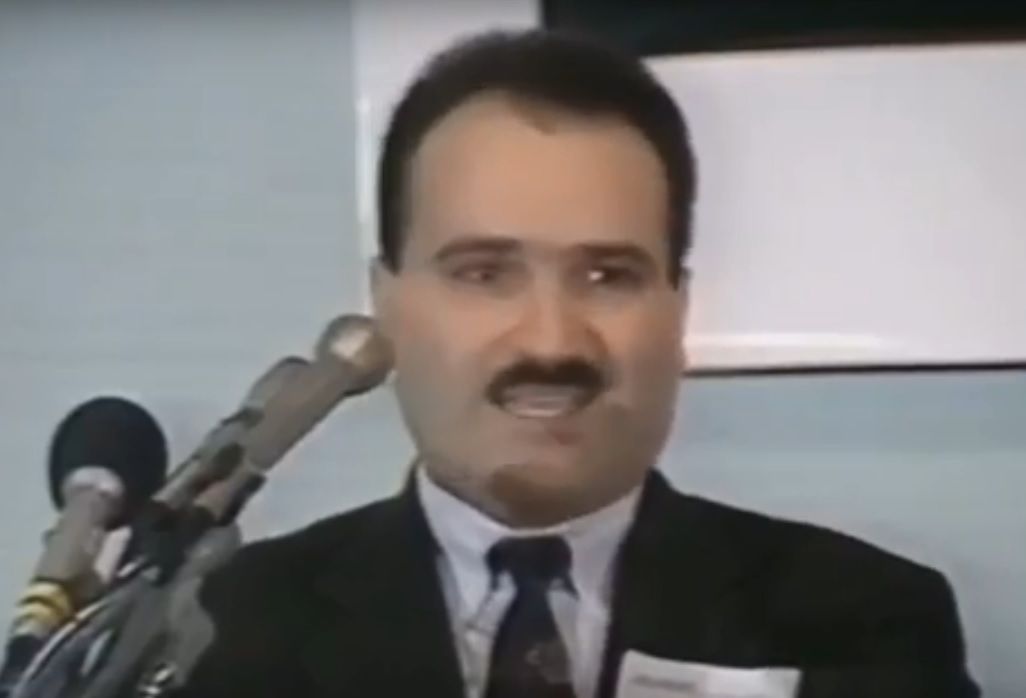 President Donald Trump posed for a photo with convicted pedophile George Nader, a well-connected lobbyist in the Middle East, after a substantial donation to the Republican Party was agreed, according to a report.
Nader, a Lebanese-American, and his associate Elliot Broidy, the RNC's former finance chair who was convicted of bribery in 2009, were independently lobbying the Trump administration against Qatar in the hope of securing lucrative consultancy contracts from Saudi Arabia and the UAE, reported Associated Press.
Broidy, well-connected in the Republican Party, had arranged two meetings with Trump to push the anti-Qatar agenda he developed with his partner Nader, who did not attend them.
But Nader, an adviser to Sheikh Mohammed bin Zayed Al Nahyan, the Abu Dhabi crown prince, wanted a photo with Trump when the pair met at an RNC fundraiser in Dallas in October 2017. And that came with a price tag, AP reported; a donation to the RNC of between $100,000 and $250,000. Broidy arranged the photo.
Filings show that on 30 November, Broidy Capital Management Financial made three donations totaling $189,000 to the RNC. Nader appeared in a photo with a smiling Trump in front of the American flag at the Dallas meeting.
Nader's attorney and the RNC did not respond to requests for comment. Briody's lawyer told the AP its report "is based on fraudulent and fabricated documents obtained from entities with a known agenda to harm Mr. Broidy."
Nader served one year in a Czech prison in 2003 for 10 counts of sexually abusing boys. He was also convicted in the U.S. in the early 1990s after he was caught in Virginia with videos of child pornography, and served a six-month sentence.
He had previously been found with magazines of child pornography in the 1980s but the case against him collapsed on a technicality.
Special Counsel Robert Mueller, investigating suspicions of collusion between the Trump campaign and Russia, is interested in Nader over two meetings he attended with Zayed Al Nahyan, according to reports.
One was in the Seychelles, attended by the Putin-linked Russian investor Kirill Dmitriev and Trump associate Erik Prince Jr, and another at Trump Tower in New York.
Nader had worked in the past with Prince, a private military contractor who ran the notorious Blackwater firm in Iraq. Nader was detained by the FBI, whose agents took his electronic devices, and he has agreed to assist Mueller.
Broidy was a client of Trump's longtime attorney Michael Cohen, who arranged a hush payment with Playboy model Shera Bechard, who allegedly had an affair with Broidy.