Who Is Sheriff David Clarke? Trump Praises Book by Stetson-Wearing Anti-Immigrant Lawman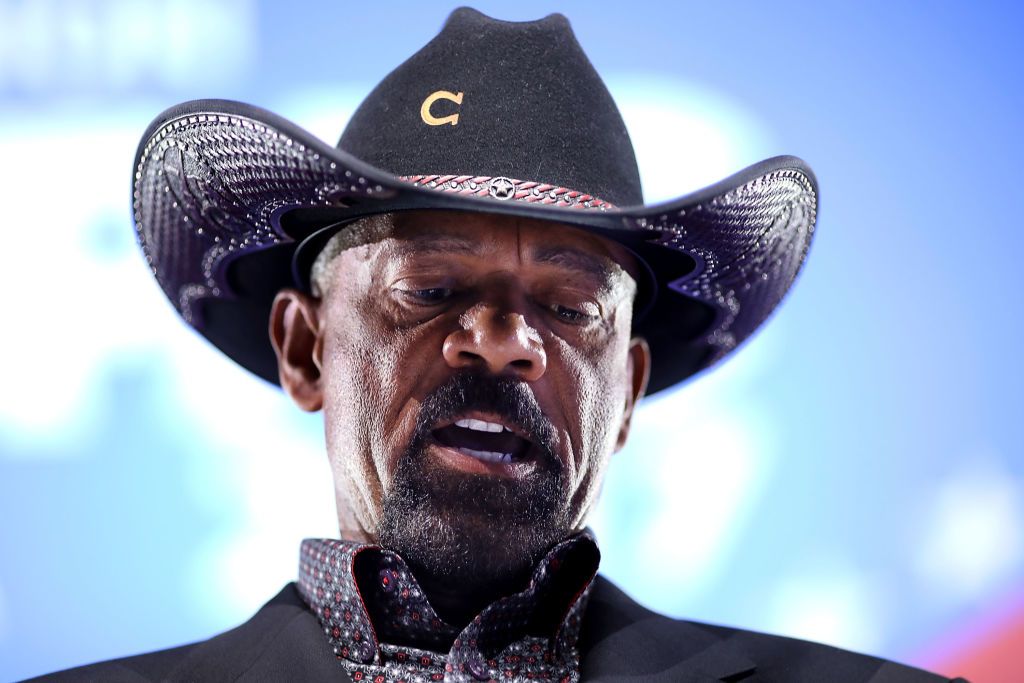 A day after pardoning Sheriff Joe Arpaio, Trump tweeted praise for a book by another divisive lawman.
"A great book by a great guy, highly recommended!" tweeted the president Sunday morning, linking to a title by Sheriff David Clarke of Milwaukee, Wisconsin.
An outspoken Trump supporter, Clarke recently lauded the president for "not taking sides" in his remarks after the white nationalist rally in Charlottesville, Virginia, in which anti-racism activist Heather Heyer was killed.
Trump faced a barrage of criticism from all sides, including military chiefs and senior Republicans, after refusing to single out white supremacists for blame after the protests.
Who is David Clarke?
A stetson-wearing African-American who stands as a Democrat in elections, Clarke is sheriff of Milwaukee County in Wisconsin.
Clarke has attacked what he branded the "hateful ideology" of the Black Lives Matter movement, and said black Americans sell drugs "because they're uneducated, they're lazy, and they're morally bankrupt."
He was one of the few African-Americans to address the Republican conference ahead of Trump's election.
He is well-known for his outspoken views on immigration, and in an interview with the Guardian said he planned to form part of his police force into a special squad to help fulfil Trump's pledge to round up and deport millions of illegal immigrants.
In June he removed himself from consideration for a senior position at the department of homeland security, with a Clarke adviser telling the Washington Post the sheriff "could be better utilized to promote the president's agenda in a more aggressive role."
Clarke has faced criticism after four people died in the space of a year in the Milwaukee County Jail. Among them was a mentally ill inmate who died of dehydration after being refused water for seven days.
Clarke has called controversy over the deaths a "manufactured issue. This is a disguised political attack. Four deaths in a jail, yeah, OK, there were four deaths in a jail, not connected in any way. People die in hospitals, people die in nursing homes, people die—doesn't mean we had anything to do with it."
There are clear parellels with Joe Arpaio, who was pardoned by Trump Friday after being found guilty of defying a court order banning him from targetting Latinos in police patrols. Former Arizona sheriff Arpaio is also well known for his anti-immigrant stance, and the high death rate in his prisons during his tenure.
As a storm menaced the coast of Texas Friday, Clarke renewed his attacks on liberals: "Democrats and lib media are no doubt hoping for Hurricane Harvey to make a direct hit on Texas so they can blame @realDonaldTrump."
Clarke's book is titled Cop Under Fire: Moving Beyond Hashtags of Race, Crime and Politics for a Better America. According to its description, the book adresses "how we can rise above our current troubles to once again be a truly great people in pursuit of liberty and justice for all."
Some have criticized Trump for plugging Clarke's book ahead of addressing the storms and devastating floods in Texas Sunday that have so far claimed five lives, according to reports.