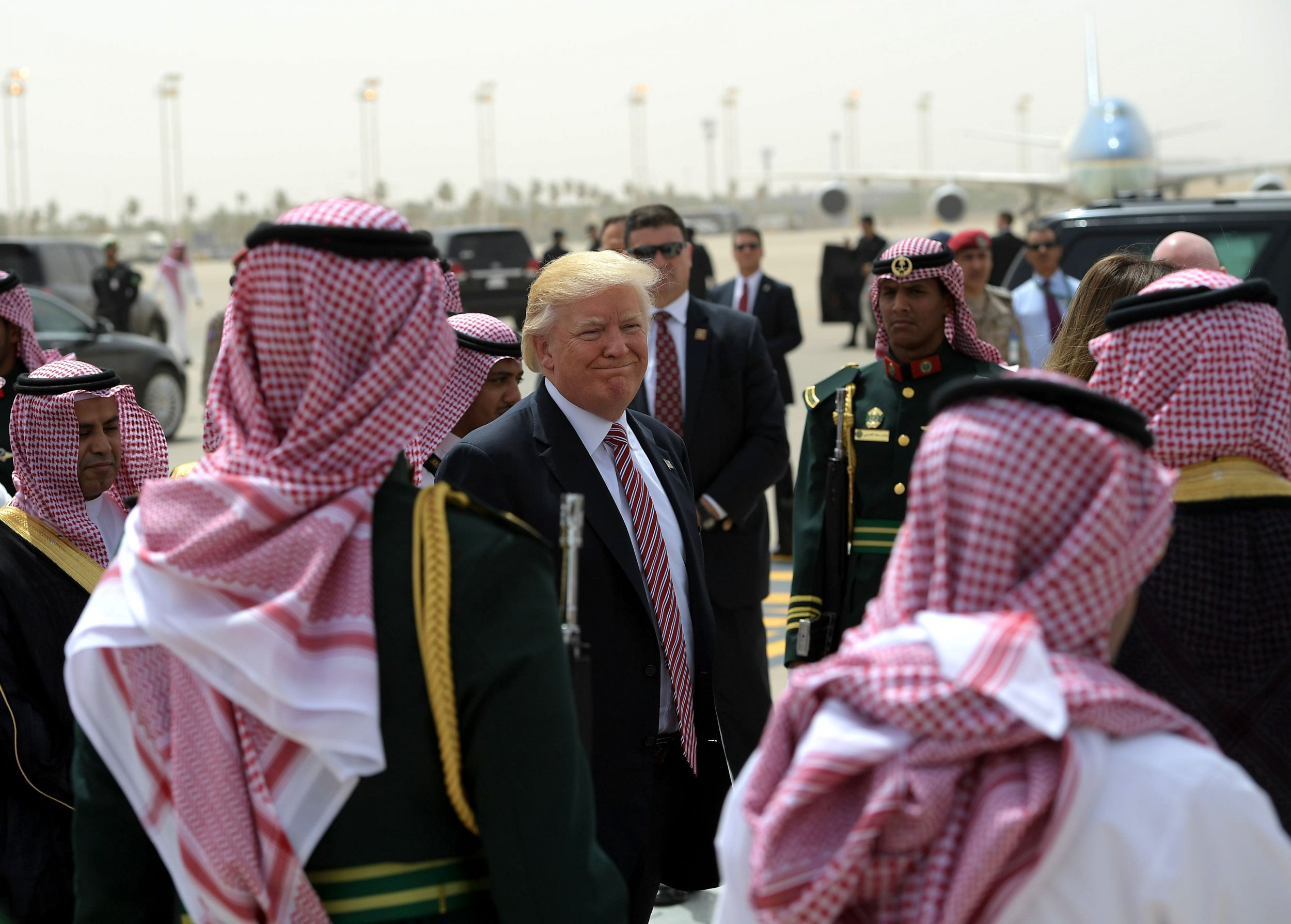 President Donald Trump has given his support to Saudi Arabia's purge of ministers, princes and military officials for alleged corruption.
The drive to bring allegedly corrupt officials to justice is being spearheaded by Saudi's rising star, 32-year-old crown prince Mohammed bin Salman, who became second in line to the throne earlier this year after a reshuffle by King Salman.
The arrests began on Saturday in what has been interpreted by observers as a bid by the crown prince to shore up his power in Riyadh.
The White House had not commented on the string of arrests, which included billionaire Prince Alwaleed bin Talal, who has investments in 21st Century Fox and Citigroup, but Trump took to Twitter late Monday to throw his support behind the move.
"I have great confidence in King Salman and the Crown Prince of Saudi Arabia, they know exactly what they are doing," the U.S. president tweeted.
"Some of those they are harshly treating have been 'milking' their country for years!"
The purge encompassed 11 princes, four ministers, and dozens of officials and businessmen, all arrested and being held in the Ritz-Carlton, according to The New York Times.
Trump is currently on a 12-day tour of Asia to meet with leaders from Japan and South Korea amid heightened tensions with North Korea over its nuclear ambitions. On the trip, he called on Saudi Arabia-owned oil giant Aramco to list its shares in the U.S.
"I want them to strongly consider the New York Stock Exchange (NYSE) or NASDAQ, or frankly anybody else located in this country," Trump said.
His comments about the anti-corruption drive were once again a case of Trump's Twitter foreign policy conflicting with the official U.S. government line on an issue.
In the ongoing Gulf crisis between Saudi Arabia, Sunni allies and its neighbor Qatar, which remains a U.S. ally, Trump's Secretary of State Rex Tillerson had sought to keep Washington in the middle. But Trump instead criticized Qatar for alleged financing of extremist groups and praised the Saudis for making attempts to halt extremist financing.
On North Korea, too, Tillerson has played a more diplomatic line, saying that talks would always be possible between Pyongyang and Washington, whereas Trump has said negotiations with Kim Jong Un would be pointless.