Arnold Schwarzenegger to President Trump: Let's Switch Jobs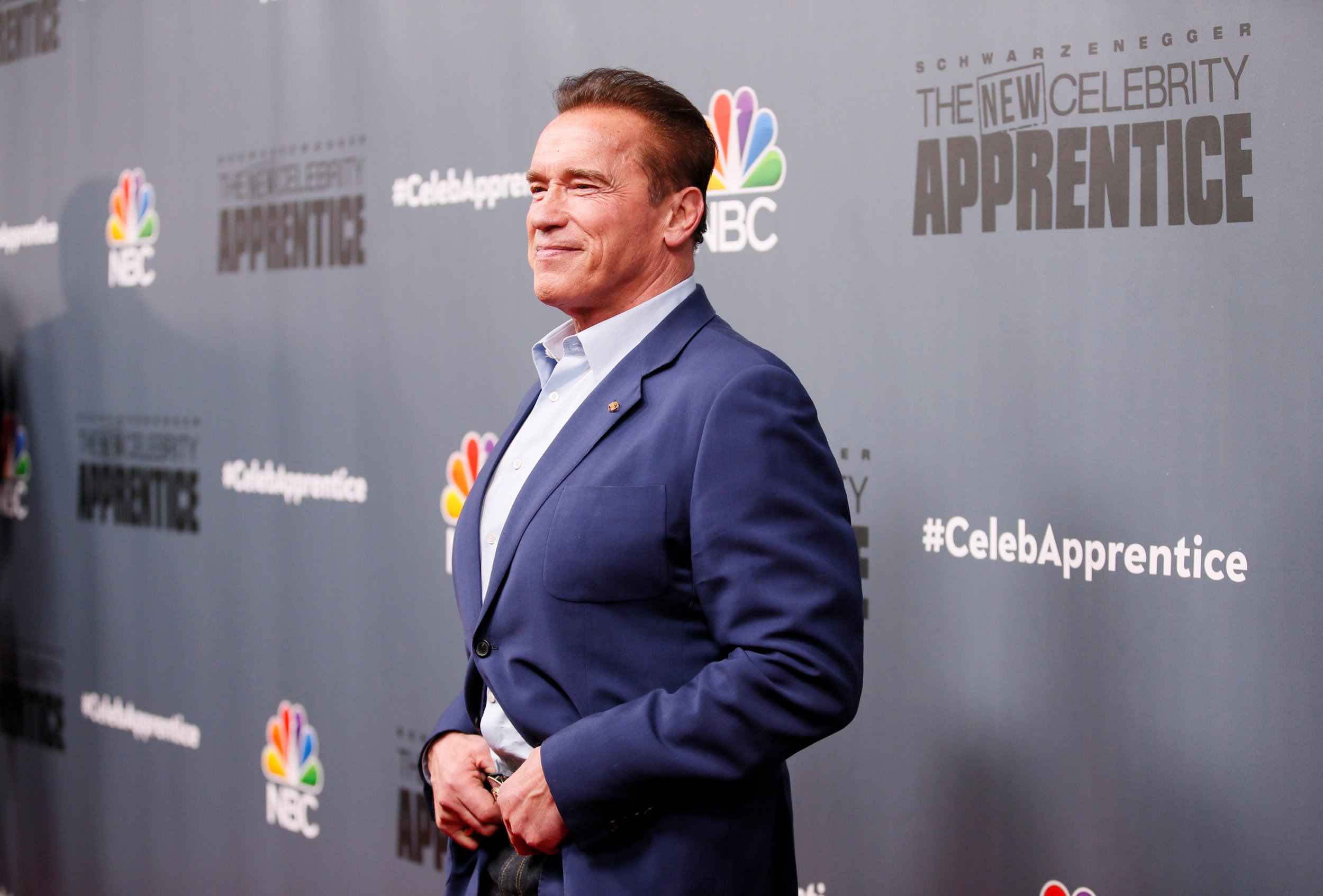 Arnold Schwarzenegger, the Celebrity Apprentice host and former California governor, on Thursday morning asked President Donald Trump to switch roles, after the commander in chief mocked the actor's low TV ratings while addressing the National Prayer Breakfast in Washington, D.C.
Related: Trump blasts 'Apprentice' ratings on Twitter
"Hey Donald, I have a great idea," Schwarzenegger said in a video posted to his Twitter account less than an hour after Trump ended his speech. "Why don't we switch jobs? You take over TV—because you're such an expert in ratings—and I take over your job, then people can finally sleep comfortably again."
Trump began his unusual 20-minute speech at the annual National Prayer Breakfast earlier Thursday by boasting about his "tremendous success" hosting Celebrity Apprentice and joking about the terrible ratings earned by Schwarzenegger, his successor on the show.
"They hired a big, big movie star, Arnold Schwarzenegger, to take my place, and we know how that turned out," Trump said within the first four minutes of his speech. "The ratings went right down the tubes. It's been a total disaster."
He added, "I want to just pray for Arnold, if we can, for those ratings."
This isn't the first time the two have quarreled: A month ago, Trump mocked Schwarzenegger, a Republican who served two terms as California governor who had vowed not to vote for his party's candidate in the November election, over ratings for the show. His comments sparked a Twitter fight between the country's two biggest celebrities-turned-politicians.
The prayer breakfast is held each year at the Washington Hilton in the nation's capital on the first Thursday of February. Every U.S. president since Dwight D. Eisenhower has participated in the event. If Trump tweets back at Schwarzenegger, he will be the first to have done so while on the verge of a Twitter war.