Trump Prefers Stimulus Checks, Payroll Tax Cut Won't Be in Package, Treasury Secretary Steve Mnuchin Says
President Donald Trump is backing away from his push for a payroll tax cut and is supporting economic impact payments instead, according to Treasury Secretary Steve Mnuchin.
Mnuchin told MSNBC's Squawk Box on Thursday that the president's priority is to get "money into the people's pockets now." While the White House still regards a payroll tax cut as a "very good, pro-growth policy," the best way to increase the amount of money people have to inject into the economy is through direct payments.
"One of the issues with the payroll tax cut is that people get that money over time," Mnuchin said. "So the president's preference is to make sure we send out direct payments quickly so that in August people get more money."
The driving force behind direct payments is the need to reopen America's economy, Mnuchin said. There's "no question" direct payments worked in the past and the treasury secretary said people spending their first stimulus check in small businesses is "having a big impact in the economy."
Trump has been pushing for a payroll tax cut for months and appeared to draw a hard line on Sunday when he told Fox News' Chris Wallace he would consider not signing a bill that didn't include the measure. A major proponent of the payroll tax cut, the president largely stood alone on the issue with many Republicans shying away from supporting it.
Mnuchin confirmed on Thursday that the payroll tax cut won't be in the GOP's "base bill," but noted that "CARES 4.0" isn't the final word and it could be rolled out over time.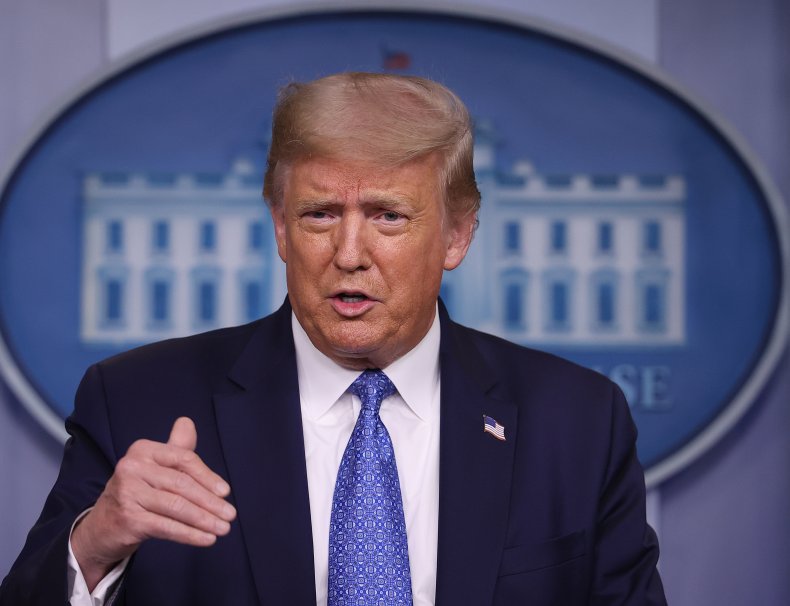 Senate Majority Leader Mitch McConnell is expected to unveil at least parts of the GOP's proposal Thursday that would likely to include stimulus checks.
On Tuesday, McConnell said Republicans want to see another round of payments, although it's unclear who will be eligible for what money.
The GOP and White House are looking toward a more targeted approach to relief this time around than they felt was necessary back in March. During an event in Kentucky during the July congressional recess, McConnell floated the idea that eligibility for a second stimulus check could have an income cap in the $40,000 range since many of those people work in the hospitality industry, one of the sectors hardest hit by the pandemic.
A significant decrease from the $75,000 income cap of the CARES Act, the second round could exclude millions of people who previously received money. But if legislators plan to allocate $400 billion to stimulus checks, as The New York Times reported, there would be enough money to cover stimulus checks identical to those in the CARES Act and then some left over.
Eligible individuals received $1,200 payments under the CARES Act. But, just as the income cap could change this time around, so could the amount people receive. White House economic adviser Larry Kudlow told Fox Business on July 10 that payments would be less than $1,200.
However, positions can evolve as negotiations continue and it's unclear if Democrats would get on board with a significant reduction in direct payments. In May, the House of Representatives passed the Democrat-led HEROES Act, a relief package that included stimulus checks.
The bill would keep base payments the same but expanded additional payments to include all eligible dependents–not just children as designated in the CARES Act–and increased payments from $500 to $1,200. It also expanded eligibility to some undocumented immigrants who were excluded from the CARES Act.
Congressional leaders don't foresee a bill going into effect until August. But if an agreement were to be reached, Mnuchin told CNBC on July 9, people could see payments "very, very quickly."
Newsweek reached out to the White House for comment, but did not receive a response in time for publication.