Does Trump Need Help? White House Considers New Chief of Staff as Problems Mount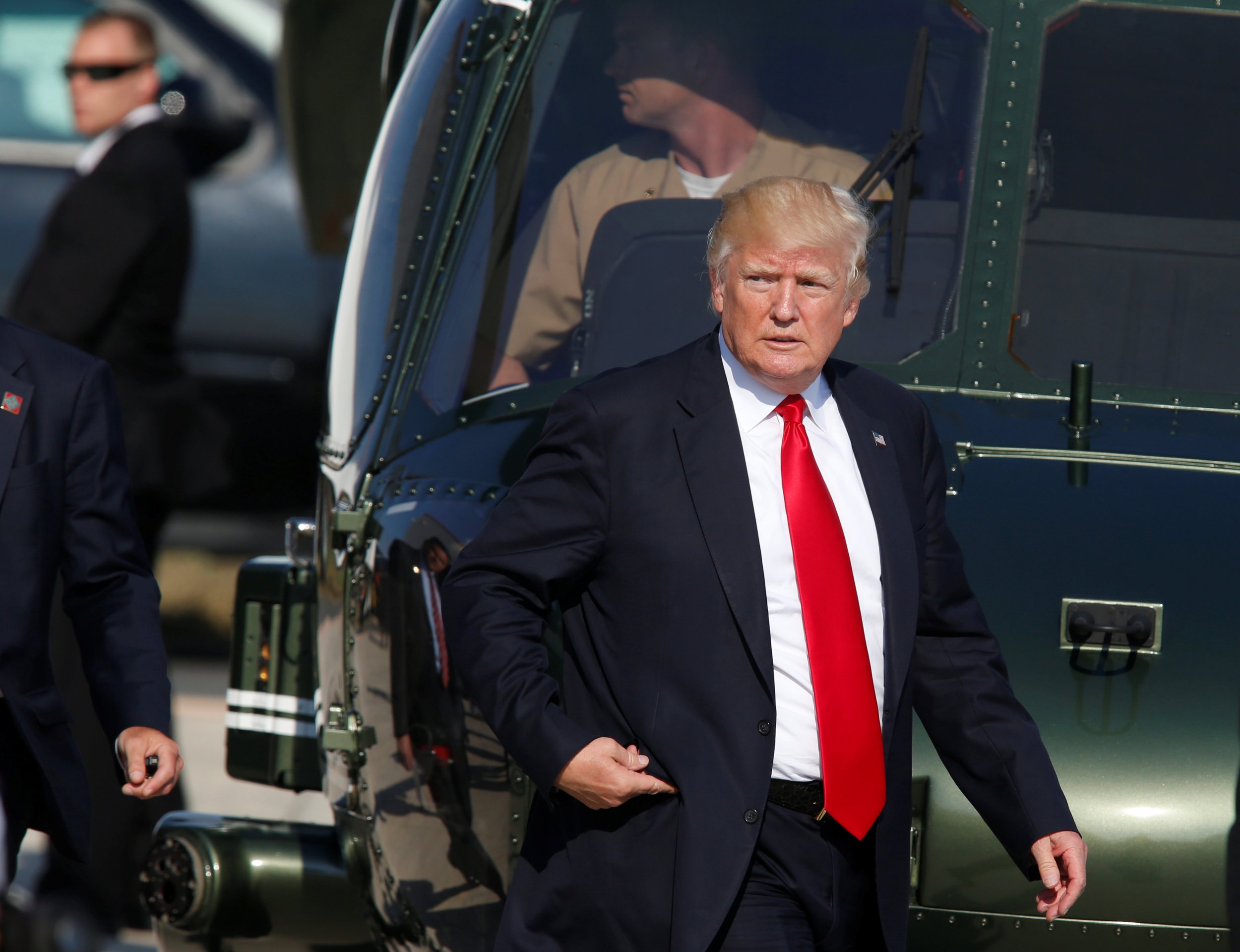 With few victories to claim during Donald Trump's first four months in office, the president and his administration have strained to find cohesion and avoid controversy while attempting to roll out the Republican's proposed aggressive agenda. That has led many to question Trump's political acumen and staffing choices, fueling speculation about whether a major shake-up within the West Wing is on the horizon.
It appeared Tuesday that such a changing-of-the-guard had already begun, with Communications Director Mike Dubke tendering his resignation, as Axios reported. And an even bigger change could be underway. The story indicated that a former campaign senior adviser, David Urban, could be up for the key position of chief of staff, essentially second in line when it comes to the White House and how the administration is run.
The 53-year-old Urban's work during the campaign and his political experience could pump up the administration's experience level, while ousting current Chief of Staff Reince Priebus. The former chairman of the Republican National Committee, Priebus could move on to the role of ambassador to Greece, The Washington Post reported Saturday, a switch that was characterized as a way for Priebus to "save face." The move could also lessen the reportedly constant infighting between White House staffers and advisers, like Steve Bannon. Bannon has also reportedly been feuding with Trump's son-in-law and adviser Jared Kushner, further evidence of discontent and a lack of teamwork on the president's staff. This increased tension has greatly affected Trump's attempts to repeal and replace the Affordable Care Act and get his budget passed.
During the Republican National Convention, Urban served as the campaign's senior political liaison and was then named a senior campaign adviser. He's currently the president of consulting firm American Continental Group and earned many of his political buttons as a chief of staff to late U.S. Senator Arlen Specter. Many top publications have called him a go-to lobbyist who can command Congress's ear.
Urban is also seen as a winner. He aided Trump during his Pennsylvania and Indiana primary victories last year. Pennsylvania, along with Michigan and Wisconsin, were key battleground states that Democrats failed to secure, which ultimately led to Trump taking the White House.
Axios had previously linked Urban to the chief of staff position in April. At the time, Priebus struggled to corral Trump away from Twitter and better manage the president's time. He also has sought to limit Trump's exposure to certain staff members and what's presented to him and when. Priebus and House Speaker Paul Ryan were blamed for the initial failure to pass Trump's replacement attempt of Obamacare.
As for Dubke, no exact date of departure was reported. But his exit could also signal a shift regarding how the White House addresses the media. Press secretary Sean Spicer has long been rumored to be on shaky ground, and his time in front of the cameras is expected to be limited going forward, even if he, for now, maintains his current position.
Does Trump Need Help? White House Considers New Chief of Staff as Problems Mount | U.S.