Trump is Unstable, Prejudiced, Dishonest and Selfish, Americans Say About President in Damning New Poll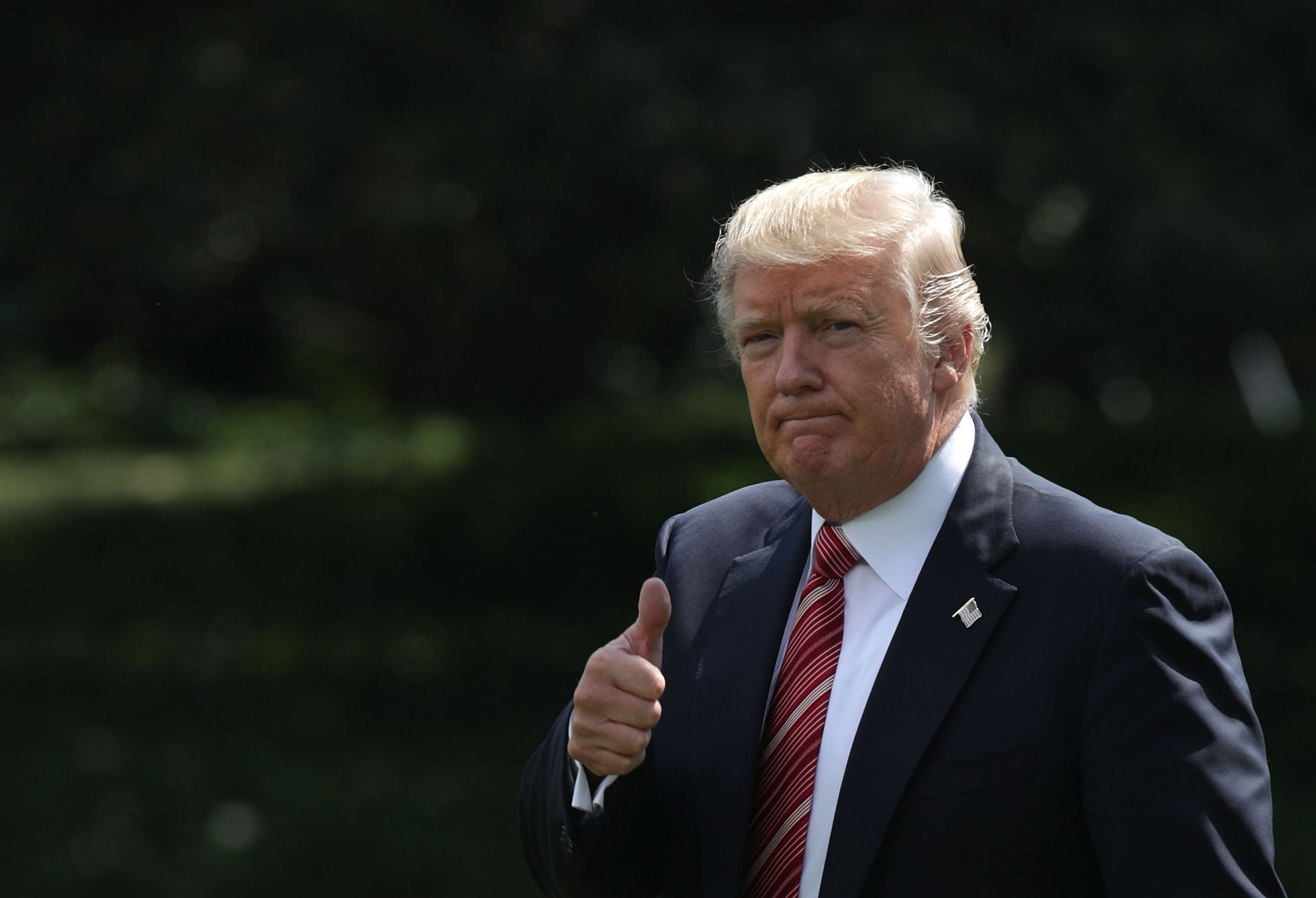 Americans do not hold President Donald Trump in high regard, with most suggesting he is dishonest, unstable, prejudiced and selfish, according to a survey released Tuesday by the Pew Research Center. And the criticisms of the country's 45th president do not end there, with a strong majority of Americans similarly indicating that they largely disagree with both Trump's policies and his conduct since entering the White House.
Related: Bernie Sanders among long list of Democrats already campaigning to beat Trump in 2020 election
A massive 66 percent said they agree with Trump on none, almost none or just a few of the issues facing the country today. Only 15 percent said they agreed with Trump on all or nearly all of the issues. Even among Republicans, the figure was just 31 percent.
Republican support was also less than emphatic on Trump's conduct in office. Thirty-four percent of Republicans said they liked the way Trump conducts himself as president, with 46 percent indicating that they have mixed feelings. Overall, just 16 percent of the 1,893 adults surveyed between August 15 and August 21 said that they liked Trump's conduct in office.
For both those who approve and disapprove of Trump, his personality was viewed as a bigger factor than his policies. Of Trump approvers, 54 percent said they liked his approach or personality most, while only 14 percent said his policies or values were the decisive factors. The separate survey of 4,791 adults between August 8 and August 21 also found that 32 percent of Trump disapprovers were most concerned by Trump's policies and/or conduct, compared with 25 percent who named his policies as what concerned them most.
Digging deeper into Trump's personality, the findings are far from positive for the president. Sixty-five percent said that the word selfish described Trump either fairly well or very well, with 55 percent saying the same for the word prejudiced. The findings came during Trump's reaction to violence at a white nationalist rally in Charlottesville, Virginia, when he blamed "both sides" for the unrest that led to the death of a counterprotestor.
The negative views do not end there. A huge 72 percent responded that they thought the term even-tempered described Trump either not at all well or not too well. Even for Republicans, the percentage who said the term described him very well or fairly well was less than half, at 45 percent. Since coming into office, Trump has repeatedly lashed out at individuals, from television pundits to members of his own Republican party, for even the perception of criticism.
With cataloging the numerous untruths the president has uttered becoming a near full-time job, 62 percent said that honest was not an apt word to describe Trump. A plurality, 49 percent compared with 48 percent, responded similarly about the word decisive.
There was some good news for the president, however. While Trump's frequent boasts about his IQ have never been verified and his educational achievements were modest, 51 percent of Americans, including 87 percent of Republicans, said that intelligent was an appropriate way to describe him.
Trump is Unstable, Prejudiced, Dishonest and Selfish, Americans Say About President in Damning New Poll | U.S.