Trump: Press Can Cause Wars And I'm 'Providing a Great Service' By Telling People About It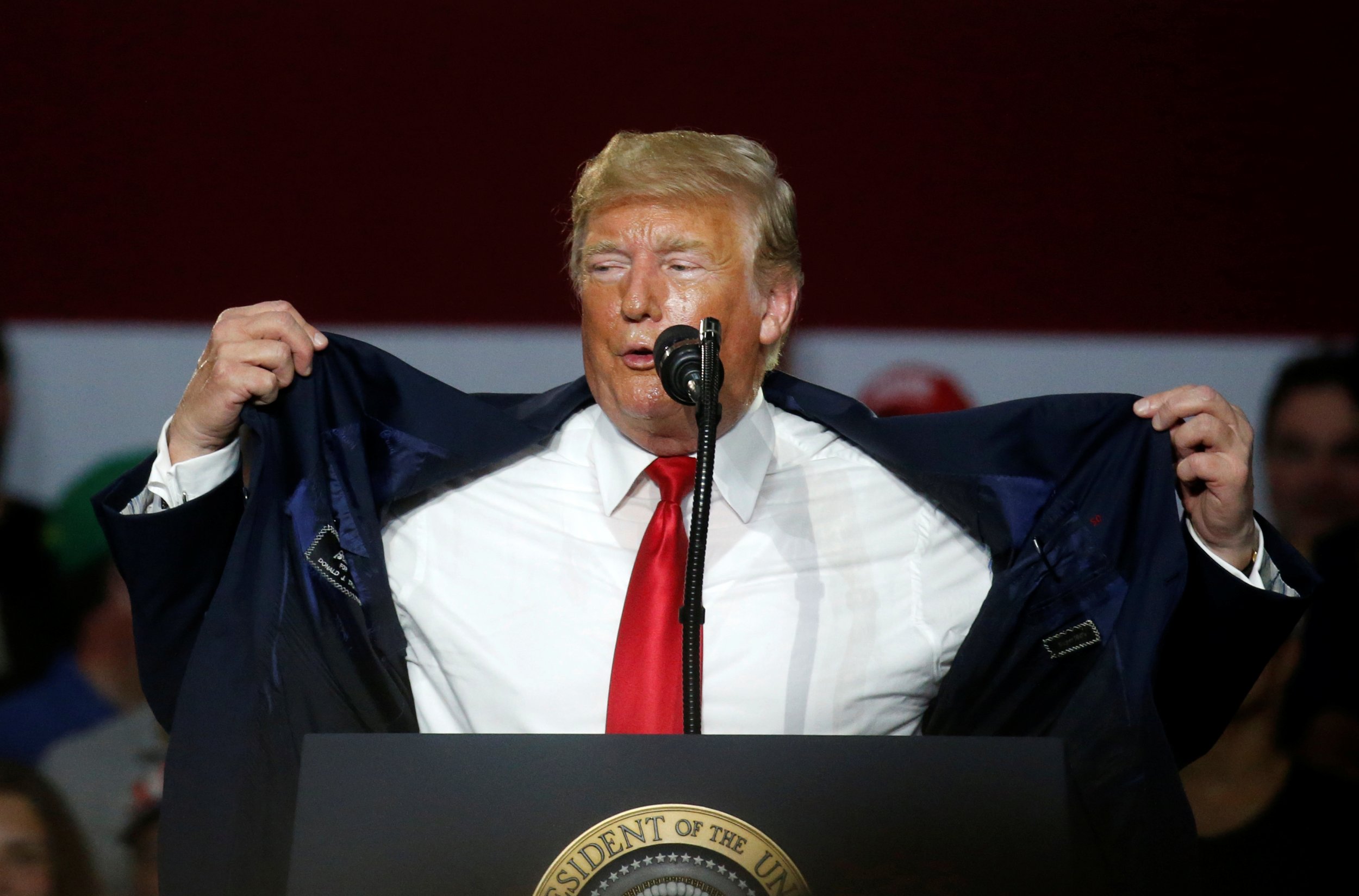 President Donald Trump continued his daily campaign to undermine and vilify the press on Sunday, when he described the news media as "dangerous and sick."
In a series of tweets sent on Sunday morning, Trump claimed he was doing people a favor by calling out "fake news," perhaps a reference to widespread criticism -- from the United Nations among others -- at his ongoing efforts to cast doubt on reams of reporting on dozens of scandals that are plaguing his presidency.
"The Fake News hates me saying that they are the Enemy of the People only because they know it's TRUE. I am providing a great service by explaining this to the American People," Trump wrote.
"They purposely cause great division & distrust. They can also cause War! They are very dangerous & sick!," he added on Sunday morning, also sending a series of messages that lambasted the press for reporting on the ongoing Russia probe and repeating the "fake news" message.
His Sunday morning tweetstorm follows a Saturday night rally in Ohio during which Trump slammed CNN and MSNBC as fake news, while name checking some of his favorite Fox News hosts and telling the crowd that they were doing far better than the "fake news" networks.
"Here's the good news the guys that we love, they're blowing them away in the ratings," the president said as he named Fox News hosts, adding: "So we're blowing them away, and that's good because those are the people that love us."
CNN correspondent Jim Acosta, who has often been the target of Trump's attacks, recently said that he fears for the safety of journalists amid such rhetoric from the president.
"Just a sample of the sad scene we faced at the Trump rally in Tampa," Acosta wrote as he shared scenes from the Florida rally.
"I'm very worried that the hostility whipped up by Trump and some in conservative media will result in somebody getting hurt. We should not treat our fellow Americans this way. The press is not the enemy."
And it's not the first time the president's anti-press line has been called into question. After the shooting at the Capital Gazette in Annapolis, Maryland, the staff sent President Trump a message in part of a letter they published in response.
"Here's what else we won't forget: Death threats and emails from people we don't know celebrating our loss, or the people who called for one of our reporters to get fired because she got angry and cursed on national television after witnessing her friends getting shot," the letter said.