Trump's Press Secretary Was Asked 'Have You Ever Been Sexually Harassed' and Wouldn't Answer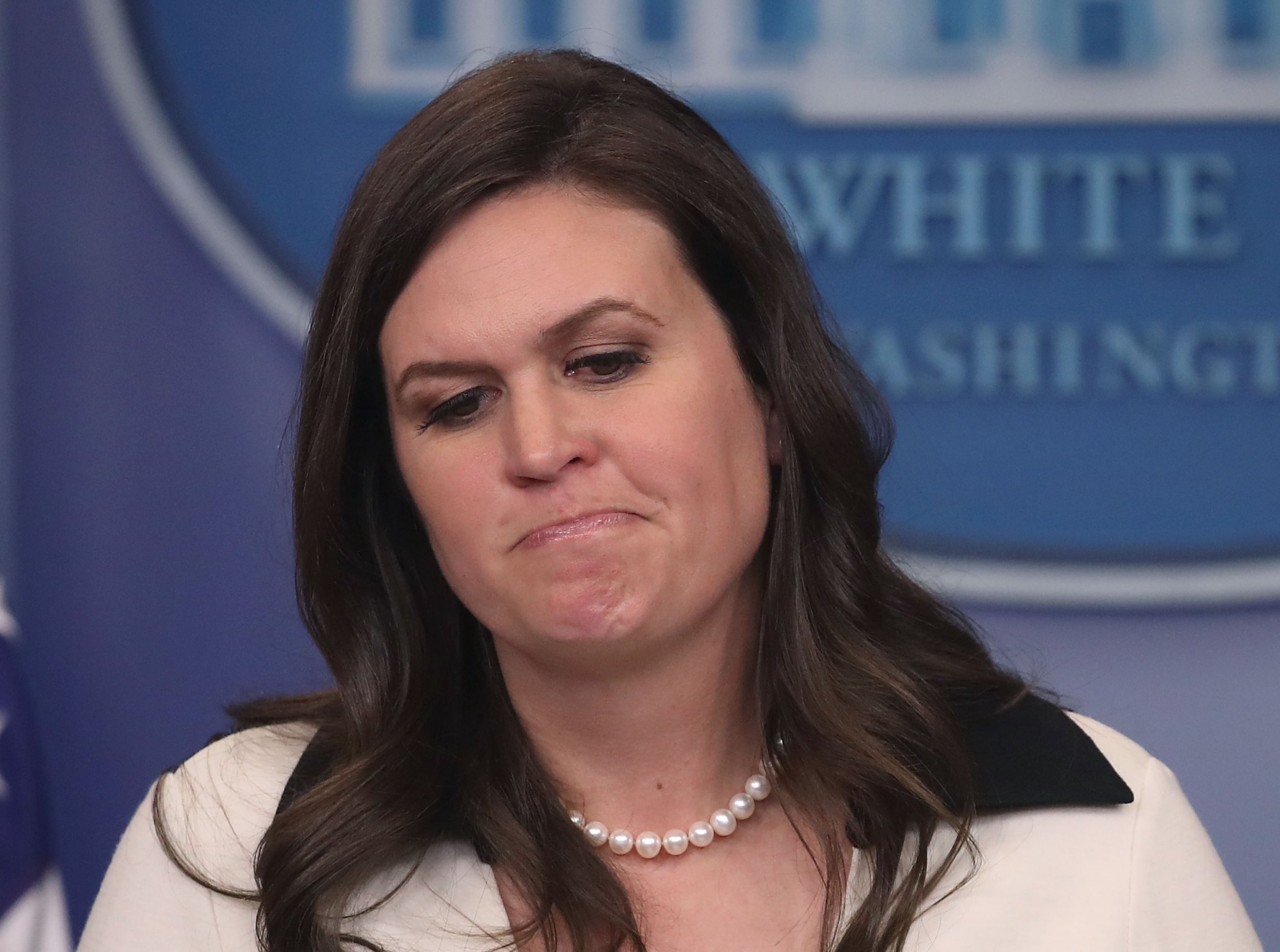 White House press secretary Sarah Huckabee Sanders said she has empathy for women who have experienced sexual harassment, but declined to answer a reporter's question about whether she had ever experienced it in her career—part of a tense press briefing that touched on the nearly 20 allegations against the president.
During the Monday briefing, CNN reporter Brian Karem asked the press secretary about her personal experiences, despite the discussion being about the allegations of sexual misconduct made by 19 women against Donald Trump.
"As a woman standing up there talking to us, I know your job is to relate what the president says, have you ever been sexually harassed and do you understand—and I'm not saying by the president—I'm saying ever," Karem said, according to The Hill.
"And secondly, do you have any empathy for those who come forward? Because it's very difficult," he added.
Sanders opted not to answer Karem's question, instead addressing his query about whether she had empathy toward women who have shared their stories about sexual misconduct and harassment.
"I absolutely would say that I have an empathy for any individual who has been sexually harassed, and that certainly would be the policy of the White House," she said.
"I'm not here to speak about my personal experience on that front, but I'm here to relay information on behalf of the president," the press secretary added, answering a question that likely would not have been posed during former press secretary Sean Spicer's tenure.
The press briefing—which also included a heated exchange between Sanders and reporters over erroneous reports that were dubbed "fake news" by the president—followed a morning appearance on NBC's Megyn Kelly Today by three of the 19 women who have accused the president of sexual misconduct, with one alleging Trump had groped her and then called her a "cunt" the next time he saw her.
Trump has denied the allegations, with the White House issuing a statement on the three women who spoke with Kelly in the morning, once again refuting their claims.
Studies show that a majority of women have experienced sexual harassment in the workplace.