Obama White House Aide Releases Actual Note After Trump Press Secretary Accuses Them of Leaving Nasty Notes
White House Press Secretary Stephanie Grisham accused Obama aides of leaving nasty "you will fail" notes throughout offices, but the former First Lady's spokesperson provided evidence countering that claim.
Joanna "JoJo" Rosholm, former Press Secretary to First Lady Michelle Obama, posted a picture of the January 19, 2017 note she left her Trump administration successors. The kind-hearted message stands in stark contrast to Grisham's claim to reporters Tuesday that Obama administration aides left loads of Obama books and disparaging notes directed at President Donald Trump's staff who would occupy the White House offices the following day.
"To Whomever Next Occupies This Office, I've worked in offices across the complex, but for the last three years, I have occupied this very office in the East Wing, Room 211. Not only is it the best office I've worked in at the White House, it's the best office on the complex. Hold on to it tight!," reads the beginning of Rosholm's note, which discussed using kinship in order to "transcend politics."
Rosholm's message also explained how predecessors from former First Lady Laura Bush's staff set the tone for her own friendly note to the Trump staffers.
"Welcome to the small family of White House Staffers, past and present. The bond we all share transcends politics. I want you to know that I am always available if you have questions, just as Mrs. Bush's staff was for us. No question is too big or too small," Rosholm's note to Trump staffers continued, clearly refuting Grisham's claim to CNN reporters.
Responding to direct evidence and pushback from the Obama communications staffers, Grisham later walked back part of her initial accusations of abusive notes.
Earlier on Tuesday, Grisham, who took over the White House Press Secretary job from Sarah Huckabee Sanders at the end of June, told CNN: "We came into the WH, I'll tell you something. Every office was filled with Obama books and we had notes left behind that said 'you will fail,' 'you aren't going to make it.'"
When pressed by CNN's Jim Acosta to provide evidence to her claim of nasty Obama staff notes, Grisham appeared to mince her words.
"I was talking specifically (and honestly) about our experience in the lower press office – nowhere else," Grisham said. "I'm not sure where their offices were, and certainly wasn't implying every office had that issue. In fact, I had a lovely note left for me in the East Wing, and I tracked the woman down and thanked her."
Rosholm, who served in the White House from January 2014 through the end of Obama's tenure, later remarked on Twitter that her note to the Trump staffers was "true and from the heart." The rest of her message concluded with the following:
"The East Wing has a serenity that you'll find nowhere else in the White House. Enjoy opening the window, listening as the Marine Band plays on occasion, and above all, the view. Some days it may be busy and you'll forget to take it in. But on the hardest of days, the view out this window has solved the insolvable and given me the energy I needed to make it through the day.

Basque [sic] in the honor of walking into this building each day -- and if things get too tough, remember that the chicken tenders and waffle fries at the Navy Mess are always a sure bet."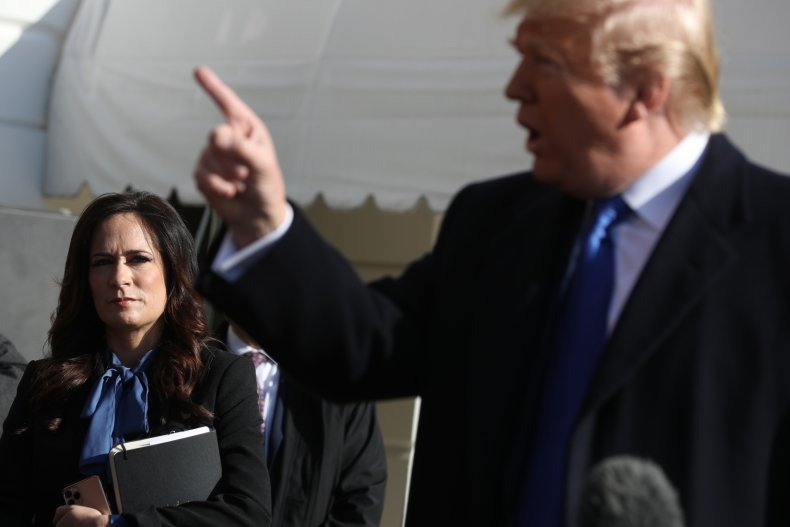 Similar rumors are not new to the Obama-Trump transition. In 1999, Clinton aides were accused of removing all the "W" buttons from White House office keyboards. And in 2016, memos were sent to Obama aides which directed them not to imitate any similar pranks before Trump administration employees moved into the Washington offices.
Peter Velz, another Obama White House press aide, also released a photograph of a note he left his successors which wished them the "best of luck."