Donald Trump Pressed Georgia Investigator to Review Ballots in Phone Recording: 'You'll be Praised'
Audio released this week of a December phone call between a Georgia investigator and Former President Donald Trump showed Trump asking the investigator to review ballots in the state.
In audio of the call obtained by The Wall Street Journal and released on Wednesday, Trump falsely claimed that he "won by a lot" while speaking to Watson, the chief investigator for the Georgia Secretary of State's office. The former president said that there was "no way" he lost to President Joe Biden and maintained that "something bad happened" in the state, while promising Watson that she would reap benefits for supporting his claim.
"When the right answer comes out, you'll be praised," Trump said. "I mean, I don't know why they've made it so hard. They will be praised. People will say 'great,' because that's what it's about. That ability to check and to make it right. Because everyone knows that it's wrong, there's just no way."
"Whatever you can do Frances, it's a great thing, it's an important thing for the country," he added. "You have no idea, it's so important and I very much appreciate it."
Trump insisted that an audit of mail-in ballots in Fulton County, a largely Democratic area that includes most of Atlanta, would reveal "things that are going to be unbelievable." The former president said that unspecified "really good sources" had uncovered a "motherlode" of "dishonesty" in the county.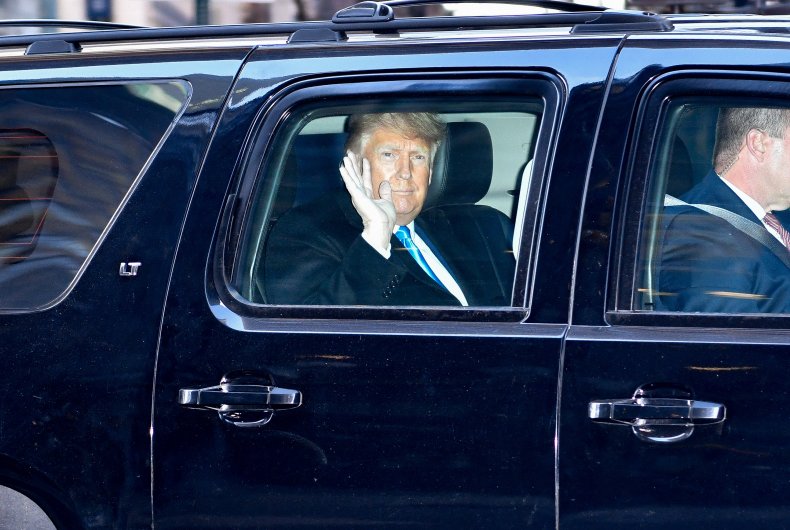 No evidence has been found to support Trump's repeated claims that massive voter fraud cost him the election in Georgia or elsewhere. Trump lost to Biden nationally by 74 votes in the Electoral College, while also falling short by more than 7 million popular votes.
Watson told Trump that she was "shocked" to be hearing from him, while stressing that she and others investigating the election in Georgia were "only interested in the truth and finding the information that is based on the facts."
The call was one of at least two that Trump made to Georgia officials after it became apparent that Biden had won the state by nearly 12,000 votes. In a January 2 call, Trump urged Georgia Secretary of State Brad Raffensperger, a Republican, to "find" just enough votes to overturn the election result.
"The people of Georgia are angry, the people of the country are angry" Trump told Raffensperger. "And there's nothing wrong with saying, you know, that you've recalculated."
Fulton County District Attorney Fani Willis, a Democrat, has launched a criminal investigation into Trump's efforts to subvert the election. Officials have been ordered to preserve their records as part of the investigation. On Wednesday, Willis hired on attorney John Floyd, an expert on racketeering, according to the Associated Press.
Newsweek reached out to the office of Trump for comment.
Correction March 15, 2021, 4:25 p.m. EST — This story has been corrected to clarify that Donald Trump did not explicitly ask a Georgia investigator to find the fraud.