Trump's Chief of Staff: Court Is 'Bananas' to Block Executive Order on Sanctuary Cities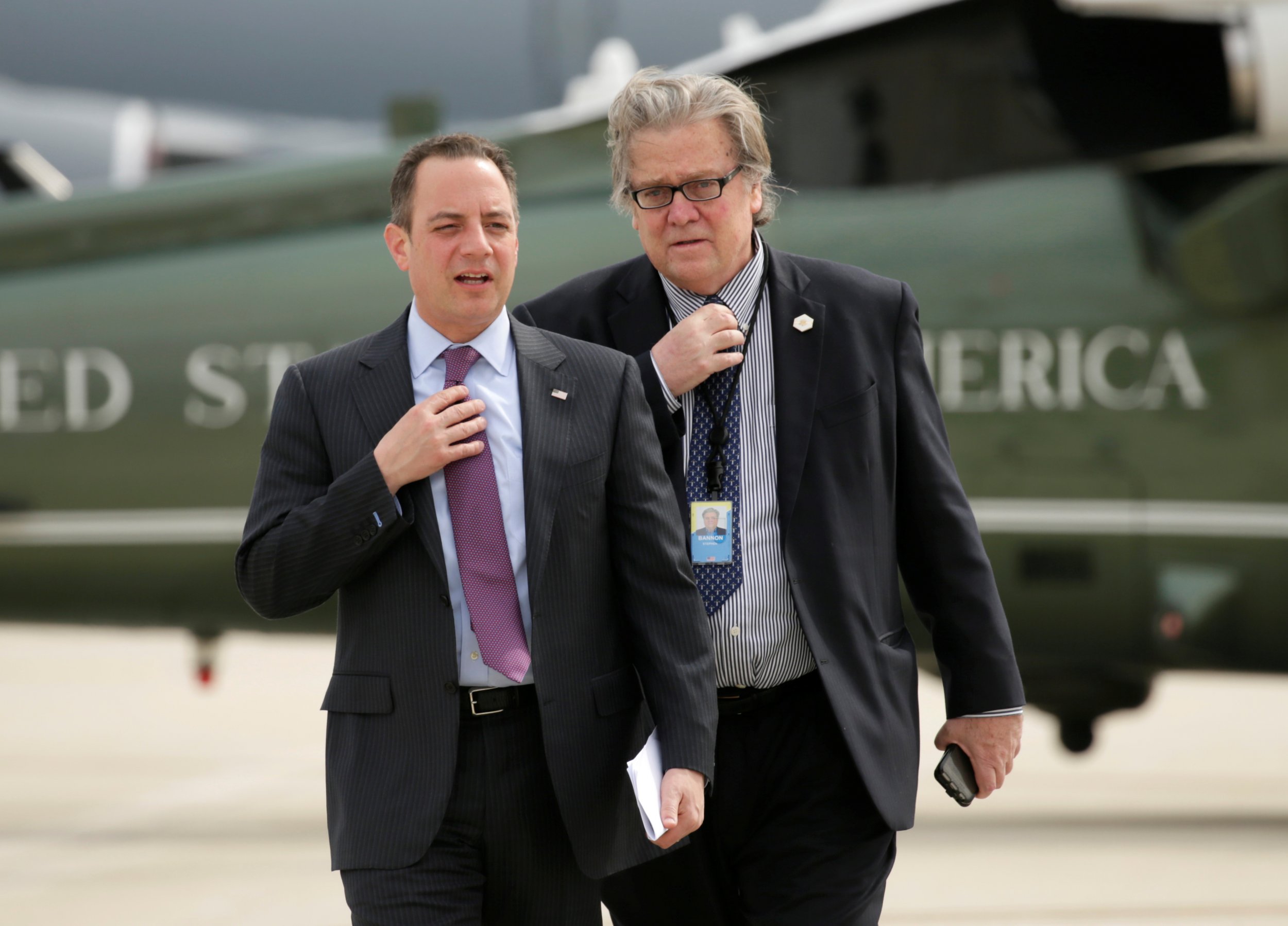 White House officials responded angrily to the decision by a U.S. federal court to block President Donald Trump's attempt to defund so-called sanctuary cities.
The White House released a statement highly critical of U.S. District Judge William Orrick ruling that blocked the president's executive order to stop federal funding going to sanctuary cities if they refused to implement all aspects of federal immigration enforcement.
"Today, the rule of law suffered another blow, as an unelected judge unilaterally rewrote immigration policy for our Nation," the statement read. It accused the court of "egregious overreach" and said the leaders of sanctuary cities "have the blood of dead Americans on their hands." It also said that the ruling "raises serious questions about circuit shopping."
White House chief of staff Reince Priebus also said the court had gone "bananas" after it dealt another setback to Trump's restrictive immigration agenda. The Ninth Circuit Court also ruled against President Trump's travel ban in February.
"It's the Ninth Circuit going bananas," Priebus told reporters in his West Wing office on Tuesday evening, according to The Hill. "It's clear forum shopping that's going on in this country."
Priebus called the court decision "something that will be overturned eventually" and vowed to "win at the Supreme Court level at some point."
"We're taking action to appeal this," he added. "You'll find out soon enough."
The court ruling means that Orrick sees Trump's policy as one potentially causing "immediate irreparable harm" to dissenting cities and counties if implemented. On these grounds, the challenge that the cities have made about the ban being unconstitutional could succeed.
The California governments that went to court over the executive order estimate a decision to implement it could cost them up to $2 billion in federal funding. Orrick's ruling remains in place as the lawsuit moves through the court.