Trump Privately Talked About Firing Jeff Sessions This Month: Report
President Donald Trump has privately brought up the idea of firing Attorney General Jeff Sessions several times in the past month, before reportedly being dissuaded by aides.
Three sources close to the situation told The Washington Post that the president had mentioned the idea on several occasions, after renewing his public attacks on the attorney general.
Trump's apparent focus on firing Sessions and recurring public criticism of his attorney general comes in the wake of the president's former campaign manager Paul Manafort being found guilty of tax fraud, and his former lawyer Michael Cohen pleading guilty to campaign finance violations.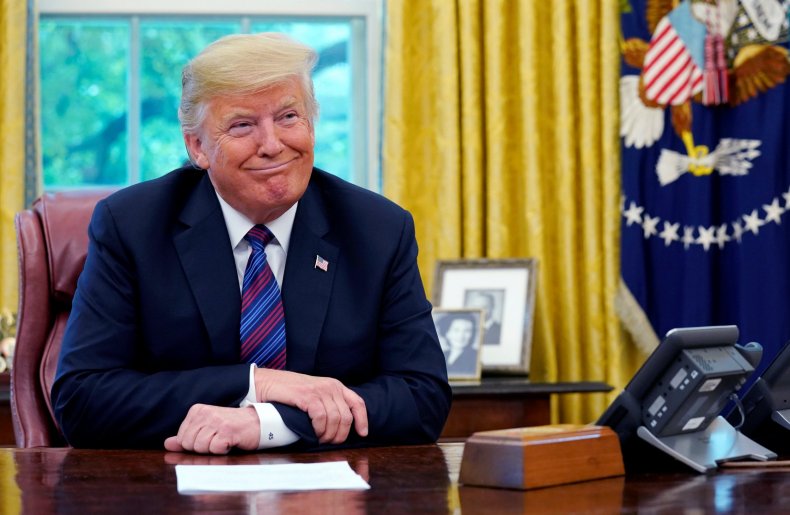 In a Saturday tweet, the president suggested the attorney general did not have a grasp of the situation in his department, writing: "Jeff Sessions said he wouldn't allow politics to influence him only because he doesn't understand what is happening underneath his command position."
"Highly conflicted Bob Mueller and his gang of 17 Angry Dems are having a field day as real corruption goes untouched. No Collusion!" he added.
And hinting that he may be preparing to get rid of Sessions, Trump, quoting Senator Lindsey Graham, added: "Every President deserves an Attorney General they have confidence in. I believe every President has a right to their Cabinet, these are not lifetime appointments. You serve at the pleasure of the President."
But his apparent eagerness to rid himself of an attorney general he views as disloyal was dimmed by aides, who suggested that he not act on his feelings until the conclusion of the Russia probe. Meanwhile, several Republican senators said that they believed the president will wait to make a decision on Sessions until after the November midterms.
Speaking to Politico last week, Senator Bob Corker said of Sessions: "it's apparent that after the midterms, [Trump] will make a change and choose someone to do what he wants done."
And Senator Lindsey Graham told Reuters: "To those who believe that the only way that you can protect Mueller is to keep Jeff Sessions as attorney general forever, I don't buy it."
The president is "entitled to an attorney general he has faith in, somebody that's qualified for the job, and I think there will come a time, sooner rather than later, where it will be time to have a new face and a fresh voice at the Department of Justice," Graham added, giving further weight to the suggestion Sessions' time as attorney general is limited.