Trump Donating $1 Million to Harvey Victims, an Amount Billionaire Once Described as a 'Small Loan'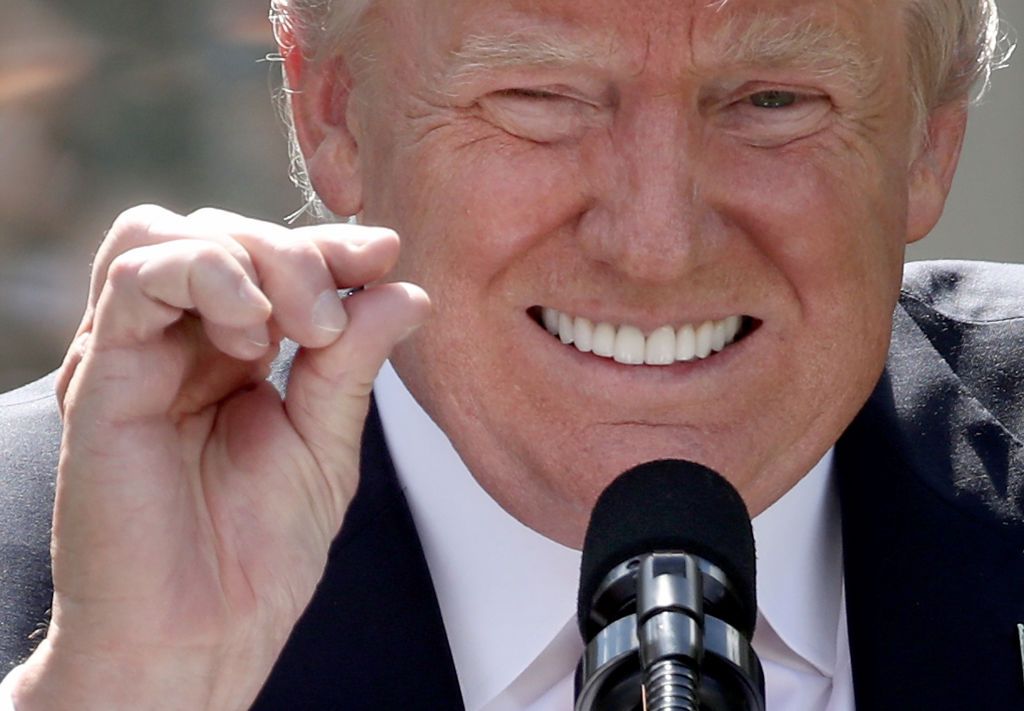 UPDATED--The White House press secretary let it be known on Wednesday that President Donald Trump will "pledge proudly $1 million of his own personal money to help" Hurricane Harvey victims.
Sarah Huckabee Sanders also said Trump has not yet decided which organizations to donate to, and said the president had instructed her to ask journalists which groups are reliable. This is interesting, given Trump has exhibited little, if any, trust in the media thus far in his presidency.
Trump is a billionaire who, during the U.S. presidential campaign described that amount of money as a "small loan," referring to the $1 million his father gave him when he was getting started in the real estate business.
At a town hall in New Hampshire in October 2015, a Republican voter asked Trump, "With the exception of your family, have you ever been told no?"
Trump replied, "My whole life really has been a 'no,' and I fought through it. It has not been easy for me, it has not been easy for me. And you know, I started off in Brooklyn, my father gave me a small loan of a million dollars."
This loan was likely given to Trump sometime around 1968—the year he graduated from the University of Pennsylvania—and $1 million back in those days would be equivalent to a little more than $7 million in the present day, according to the Bureau of Labor Statistics' Consumer Price Index inflation calculator.
To put it another way, Trump apparently felt receiving what's equal to around $7 million in today's money was a "small loan" for one person, but now he wants to give $1 million to the Harvey relief effort, after a disaster that affected hundreds of thousands of people.
Perhaps it's unfair to criticize any level of generosity, but Trump himself has described the amount he's willing to give as "small."
Also, Trump has a dubious history when it comes to charity, which has included taking money out of his own charity for personal use and pledging to donate and then not following up.
Over the years, Trump has worked hard to cultivate the image of a philanthropist, but his actions haven't backed that up.
David Fahrenthold, a reporter for The Washington Post, won a Pulitzer prize for his reporting on Trump's curious practices when it comes to philanthropy (which highlights just how extensive this issue is), and that is precisely why skepticism is arguably warranted any time Trump says he plans to give to charity.
The president is estimated to be worth around $2.9 billion, though he's claimed to be worth closer to $10 billion in the past.
Correction: This article has been updated to accurately reflect the remarks of White House Press Secretary Sarah Huckabee Sanders. The article originally stated Sanders said the president would "probably" donate to Harvey victims, when the press secretary in fact said Trump would "proudly" donate.