Trump Promises to Extend Unemployment Benefits, Eviction Freeze as Congress Talks Stall
President Donald Trump has again threatened to sidestep Congress as the White House and Democratic lawmakers failed to reach an agreement on the next coronavirus relief package, but he hasn't yet issued a threatened executive order to act on his own.
"My administration continues to work in good faith to reach an agreement with Democrats in Congress that will extend unemployment benefits provide protections against evictions, the terrible thing happens with evictions not fair. It wasn't their fault that we were infected with this disease from China, and we will get relief to American families," Trump told reporters during a rare Friday evening briefing from his golf club in Bedminster, N.J.
He didn't identify a timeline, but said potential executive orders are "being drawn by the lawyers right now."
Experts and critics of the president have questioned his authority to issue executive orders for the issues he said he wants to address.
Trump said he believes he has the power to do so.
"Everything you do, you get sued," he said. "People feel we can do it."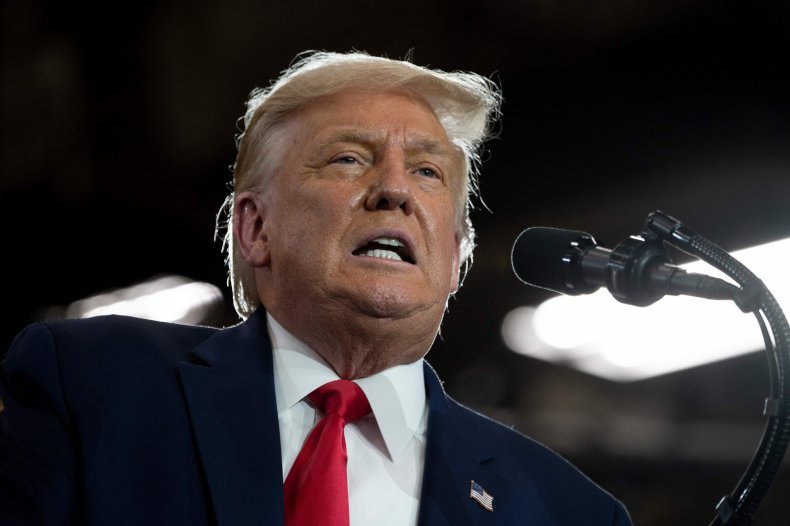 Trump said he wants to extend a boost in unemployment benefits through the end of the year, indefinitely suspend student loan interest and payments and put a moratorium on evictions. He also wants to retroactively implement a payroll tax holiday from July 1 through the end of the year.
"You have a virus that comes in, and you have people in Congress that don't want to help our people," he said. "We gave them a chance."
The previous unemployment boost was $600 per week, but Trump declined to elaborate on how much he wants the increased payments to be. He also declined to elaborate on funding for the programs he wants.
Trump claimed Democrats "continue to insist on radical left-wing policies that have nothing to do with the China virus" that has led to the breakdown. He has specifically taken issue with plans for a bailout for state and local governments whose budgets have been tanked by the coronavirus pandemic.
The news comes after what were described as last-ditch negotiations between the White House and Democratic leaders ended Friday afternoon without an agreement.
Treasury Secretary Steven Mnuchin and White House chief of staff Mark Meadows told reporters they planned to recommend Trump issue executive orders because talks had become hopelessly deadlocked after several days.
"The president would like us to make the deal, but unfortunately we did not make any progress," Mnuchin said.
House Speaker Nancy Pelosi (D-Calif.) told reporters Friday that the White House rejected the idea of a $2 trillion package—about a trillion less than Democrats had originally sought.
"I offered to them, we'll take down a trillion, if you add a trillion in,'" Pelosi said. "They said absolutely not."